On June 18, the municipal government, the Provincial Sports Bureau and Nanchang University held the signing ceremony of the tripartite cooperation framework agreement for the formation of the Jiangxi U-series basketball team, marking that Jiangxi is about to bid farewell to the decades-old history of no professional basketball team. Mayor Wan Guangming, Provincial Sports Bureau Director Li Kejian, Nanchang University Party Secretary Yu Xiaoshe attended and witnessed the signing. Deputy Mayor Long Guoying signed the contract on behalf of the municipal government.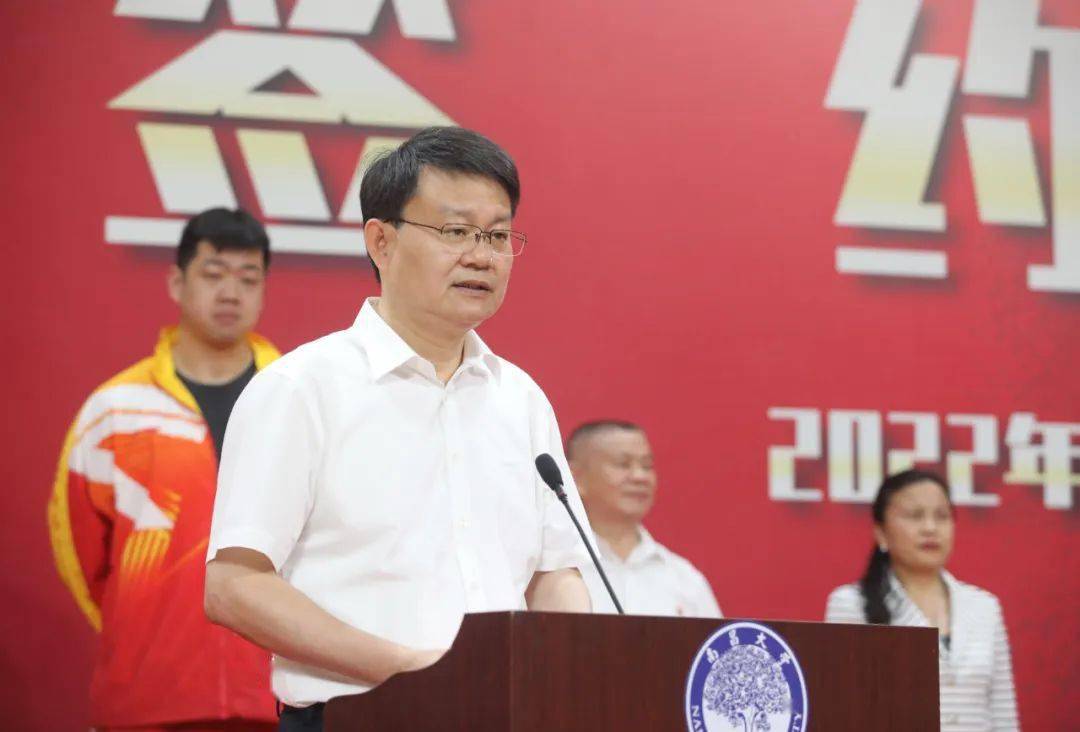 Wan Guangming said in his speech
In recent years, Nanchang City has thoroughly implemented the spirit of General Secretary Xi Jinping's important exposition on the reform and development of the "three major balls", striving to build a sports industry development pattern that matches the positioning of a famous sports city, and strives to create a sports business card featuring basketball. Especially in April this year, facing the severe and complicated situation of epidemic prevention and control, our city dared to take responsibility and overcome difficulties, and successfully held the China Men's Basketball Professional League playoffs which lasted for more than a month, achieving zero infection of the new crown pneumonia and safe production. The goal of zero accidents, zero errors in event scheduling, and zero complaints in service guarantees has won unanimous praise from all participating teams and fans.
Wan Guangming pointed out
Nanchang City will take this signing as an opportunity to deepen the integration of sports and education, organically combine the training of competitive athletes with sports competitions for all students, form a basketball talent echelon training system in primary schools, junior high schools and high schools, and smooth the training and transportation of basketball reserve talents. Channels; assist in the U18 sports team audition, implement the introduction of high-level basketball players, organize the U18 basketball team to participate in the provincial competition, and at the same time set up the U15 and U13 basketball echelons, strive to create a national basketball training base, and provide Jiangxi Province at all levels in the country. Contribute to Nanchang by making great achievements in various basketball competitions; insist on introducing top-level basketball events, consolidating and cultivating independent basketball brand events, making practical moves in establishing and improving policies and financial support mechanisms for the promotion of basketball sports, and stimulating national sports. The center, Yaohu Olympic Sports Center and other large sports venues and various basketball venues will make a fuss about the vitality, and make every effort to build a national basketball model city.
Source: Released by Nanchang Municipal People's GovernmentReturn to Sohu, see more
Editor:
Disclaimer: The opinions of this article only represent the author himself, Sohu is an information publishing platform, and Sohu only provides information storage space services.