Thomas Ceccon broke a world record in Budapest. © APA / afp / ATTILA KISBENEDEK
Italy's Thomas Ceccon set a world record in the 100m backstroke at the World Swimming Championships in Budapest. On the women's side, Katie Ledecky has won her 13th gold medal at world championships.
20. June 2022
From: apa/cst
The first world record fell on Monday at the Swimming World Championships: In the Duna Arena in Budapest, the Italian Thomas Ceccon set a new record over 100 m backstroke. The 21-year-old won in 51.60 seconds, beating the almost six-year-old record by American Ryan Murphy by 25 hundredths of a second. Murphy won silver ahead of fellow countryman Hunter Armstrong.
Exceptional swimmer Katie Ledecky has extended her gold record at world championships. The 25-year-old won dominantly over 1500 m freestyle on Monday and thus won her 13th individual gold medal in world title fights.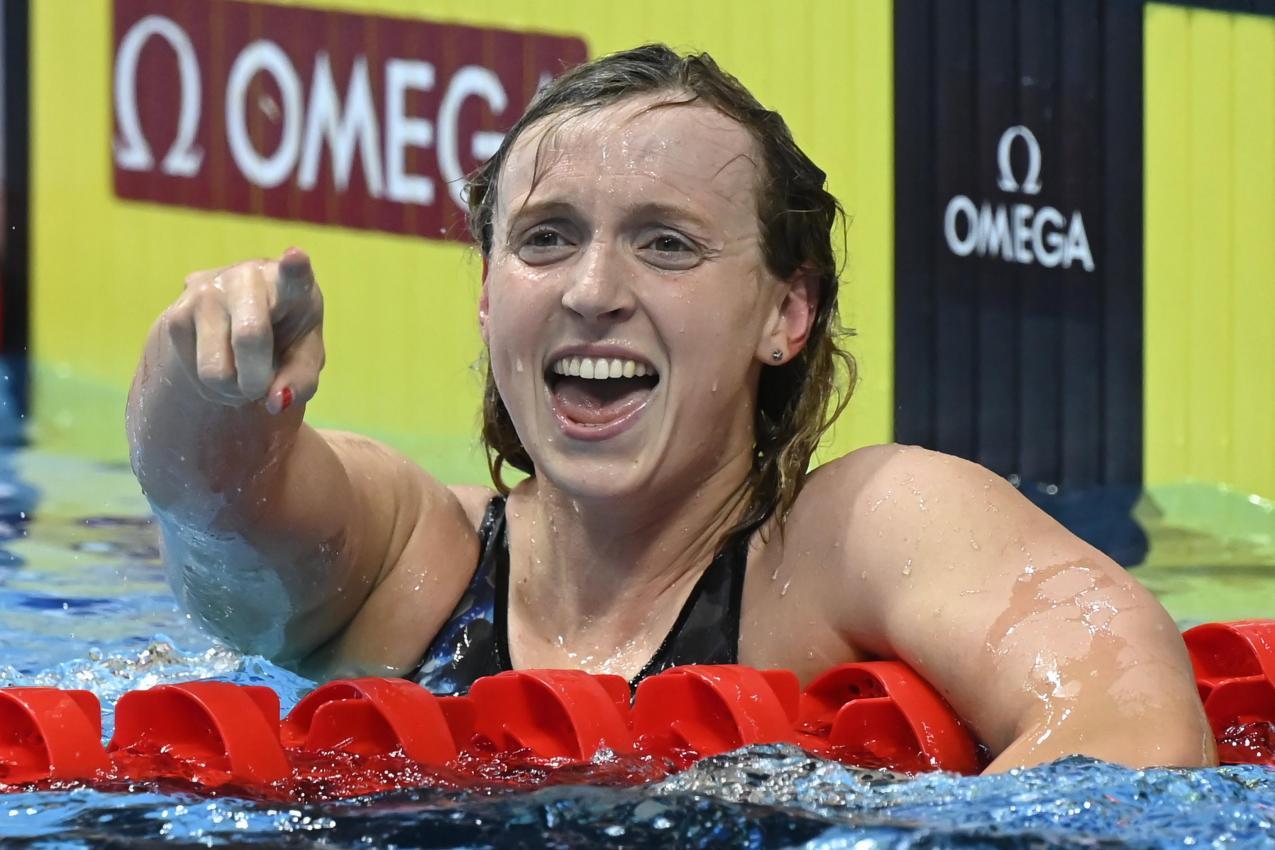 Katie Ledecky is the measure of all things. © ANSA / TIBOR ILLYES
The seven-time Olympic champion is only two victories behind record holder Michael Phelps, who has celebrated a total of 15 individual titles at world championships in his career. Including the relay race, it was the 17th gold for the American. There are also seven Olympic victories. At this World Cup, she had already won over 400 m.
recommendations