Mario Götze will leave PSV after two seasons. The German playmaker makes the switch to Eintracht Frankfurt, where he signed a three-year contract on Tuesday.
Thirty-year-old Götze, who was missing from PSV on Monday at the first training session of the season, has been associated with a departure to Eintracht Frankfurt for days. Trainer Roger Schmidt wanted to take him to Benfica, but it didn't come to that.
Frankfurt is reported to pay a limited transfer fee of 4 million euros. He still had a contract in Eindhoven until mid-2024. The maker of the winning goal in the 2014 World Cup final was transferred from Borussia Dortmund to PSV two years ago by Schmidt.
In his first season, Götze still suffered from injuries, but last season he made 52 games in all competitions. In it, the attacking midfielder scored twelve times and provided eleven assists.
Playmaker Mario Götze played no fewer than 52 matches for PSV last season.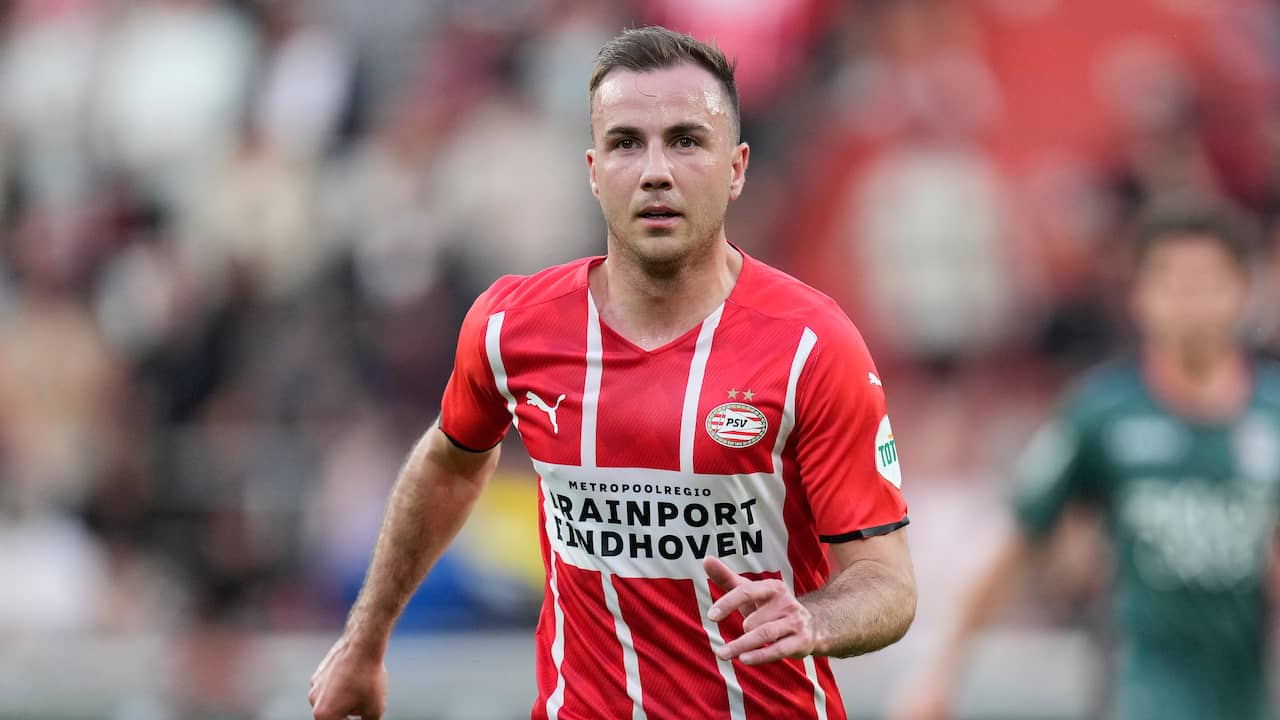 'There are so many reasons to say thank you'
Götze has posted an extensive word of thanks for his fellow players, the supporters and technical staff of PSV on his social media. "There are so many reasons to say thank you," says the 63-time international.
"I would like to thank the whole club for the warm welcome I have received here. I have enjoyed playing football here and you have all reminded me how much I love this beautiful sport. Thank you to my fans, my teammates, Roger Schmidt and the whole coaching staff. I learned a lot from you."
Götze is already the seventh player to leave PSV this summer. Eran Zahavi (free transfer), Ryan Thomas (free transfer) and Yvon Mvogo (was hired from RB Leipzig) have left the club. The team of the new coach Ruud van Nistelrooij started preparing for the new season on Monday.