Simon Whitlock has left his mark on the World Cup of Darts. Figuratively – by winning the tournament – and as usual literally by ravaging the dartboards with his special arrows. "I would absolutely not recommend an amateur to play with it."
He has been one of the absolute figures on the international darts circuit for many years. Simon Whitlock causes a furore with his striking appearance, but also with his way of playing.
The Australian is known for infesting darts with special arrows that have coarse points, so that they stay in place better. Only: after a few games the board is invariably affected considerably. Once you've seen it as a viewer, you can't miss it anymore.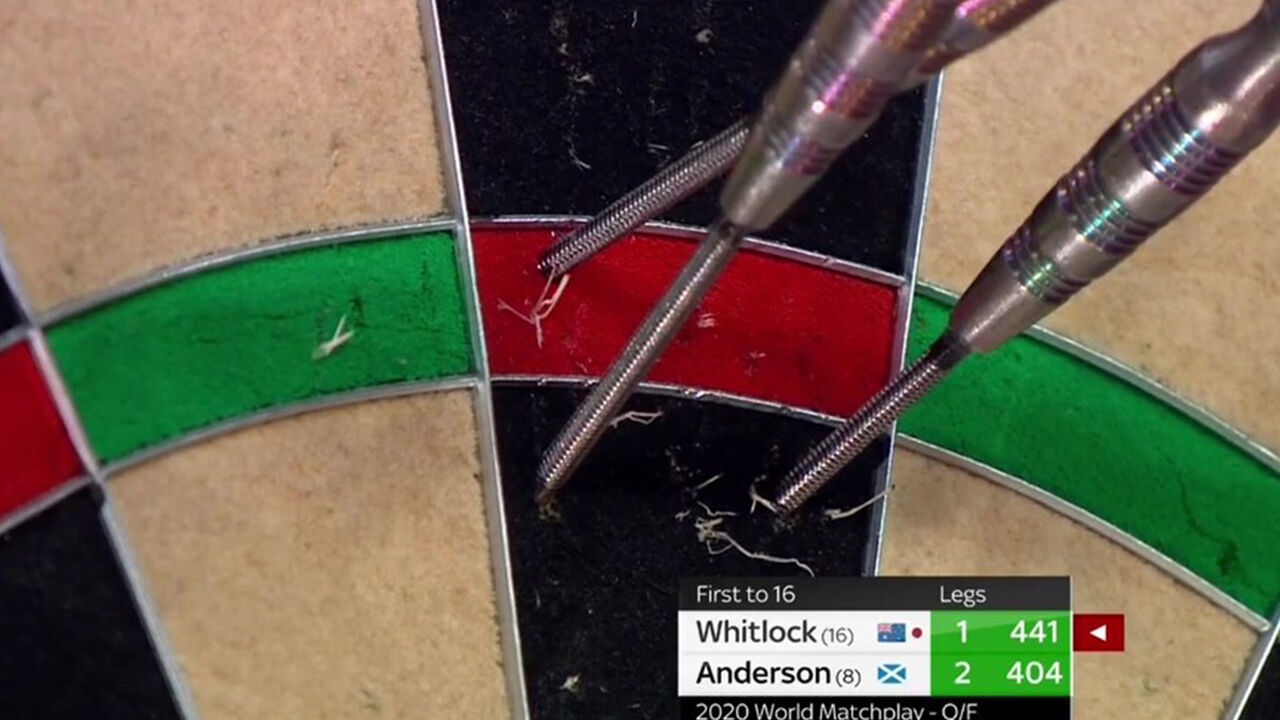 The scene caused quite a bit of hilarity on social media. Especially images with supposedly destroyed Whitlock "training boards".
Commentator and ex-pro Erik Clarys also smiles: "Whitlock's arrowheads are just really coarse. In addition, he throws very tight, keeping them deep and tight in the board. If you pull the arrows straight out of the "block" like Whitlock, you take all the fibers with you. That's what causes the damage."
Critics believe that Whitlock's special material should be banned. Imagine that a football player with special shoes would affect the quality of the ball… Although the top darter invariably defends himself by stating that the manufacturers should simply make better boards.
"The problem is they're not consistent," Whitlock said. "Sometimes the board is soft, sometimes hard, soft… Give me decent plates and I'll adjust my arrowheads."
Clarys also believes that Whitlock should not be imposed any special rules.
"For if he patiently turned his arrows out of the board, there would undoubtedly also be comments that it is taking too long. Besides, he's not the only one who plays with arrowheads like that, is he. Fallon Sherrock uses them too. Only she throws less hard and the damage is therefore much less."
Today there are arrowheads with laser cut notches on the market.
Despite the advantage of the edited arrows, Clarys does not recommend that enthusiasts suddenly start tinkering. "Today there are so many good arrowheads on the market… Even with laser cut notches. They aren't as coarse as Whitlock's, but they have the same effect."
Just to be clear: that they stay in place better and don't kill your dartboard in no time.