Jakarta
–
Indonesia's men's singles performance is still in the spotlight of badminton legend Taufik Hidayat. Even this time his mental problem was judged to be inconsistent.
Taufik Hidayat clearly says that Anthony Ginting has a mentality that sometimes goes up and down. Although technically good.
This was revealed by him after receiving a question from Danish singles badminton player Anders Antonsen about who is the best badminton men's singles at the moment, in his Podcast with Hans-Kristian Solberg Vittinghus, The Badminton Experience, recently.
Taufik's comment about Ginting et al is not the only time this has happened. Previously, he also highlighted the same thing regarding the achievements of the men's singles, even the absence of a coach was also questioned.
Taufik Hidayat in The Badminton Experience podcast (Youtube dock)
The Indonesian men's singles coach, Irwansyah, gave his response to the criticism of the 2004 Olympic gold medal winner in Athens. What did he say?
"Actually, if you say mental, let alone Ginting, all of our players have often been in the championship, but in my opinion, winning or losing depends on sustenance because the current strength is evenly distributed," said Irwansyah to detiksport, Saturday (25/6/2022).
"And Ginting, who was previously unstable from the game from the Thomas Cup yesterday, has started to improve, has started to find out again from what game everything is, and yesterday he also lost to Viktor Axelsen in two championships in Indonesia."
"Viktor Axelsen is one of the best players right now, who is hard to beat. So it's not about consistency, because from the strategy everything has been removed. "The way he plays, his motivation, everything on the pitch has all been taken out," he said.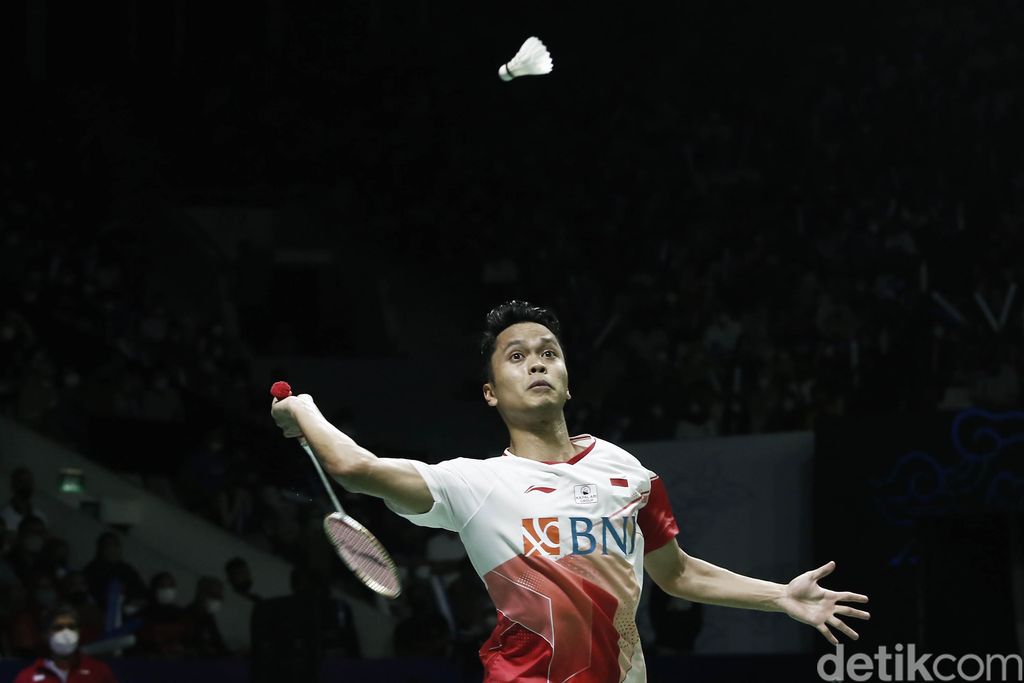 Anthony Ginting (Photo: Grandyos Zafna/detikSport)
However, Irwansyah also understands that even though his players are desperately on the field, they cannot satisfy all parties. He accepts any opinion of anyone who is not happy with the results of his players. But don't let the player's mentality drop even more.
"I understand about Taufik, or anyone out there. That's their opinion. We can't stop them from judging anything about men's singles, coaches, anyone. That's their opinion, we can accept it," he said.
"But what I'm a little disappointed about is that they don't support them. Why? When these players lose, it's not what they want. They are alone again down. Who doesn't want to win and play in their own country? That alone has become a high spirit to win, but in the end lose,"
"It means that this feeling (they) have been disappointed, has gone down. In addition, outsiders, including Taufik Hidayat, say things like that, criticize. They should support and support them.supportThese are our players."
"Because they need support from these seniors and like Taufik Hidayat, he was one of their idols, when they were nothing. So words of support for our players are really needed from Taufik, from the legend "This legend. But we can't blame or stop what they think. We accept it's just very unfortunate," said Irwansyah.
Compared to giving criticism which actually makes the player's mentality drop. Irwansyah hoped that Taufik Hidayat would provide more constructive words.
"Because that's their idol. Because sometimes they play well and win, and there are a lot of good young players too, there are no words of appreciation yet," he explained.
"Surely we all corrected again. We have been working hard, these athletes are also working hard, those who criticize are actually former athletes. Except for other people outside of athletes, we understand because they don't know how hard it is, how tiring this training is, to death. death, never leaving the house, dormitory, training, that's all. Still never sweet (there are words). Jonathan super 300 champion is still not at his level. What's wrong with only being praised 'Let's win again at level 500, make 1000', why? have to say like that (still lacking level-ed)?"
"So in my opinion to build more athletes who are more accomplished, these legends must really support. Not bring down. I think this is dropping,"
"But it's okay, I always support my players to motivate and provide the best training to become a good player. That's why I as a coach really support, I'm not afraid and don't want to give up," he concluded.
(mcy/aff)