Is prepared for the Europeada quarter-finals with the South Tyrol selection: Coach Harald Kiem © Sarah Mitterer
The preliminary round at the 4th edition of the Europeada is history. From Thursday things get down to business, i.e. the quarter-finals are on the agenda. At the traditional culture day of all participating teams in Pilberk/Bleiburg, the pairings were drawn at random on Wednesday.
29. June 2022
Von: av
The South Tyrolean gentlemen were given a feasible but difficult task with the Slovenians in Italy. At 5 p.m., Ritsch & Co. meet a team from the area around Trieste (Friuli) in Zelezna Kapla/Bad Eisenkappel, which is taking part in the Europeada for the first time this year.
In Group E, the Slovenians in Italy won with 7 points from 3 games only thanks to the better goal difference in front of the Serbs in Croatia. They scored 7 goals and conceded only one goal.
Interview: Coach Harald Kiem
The other 3 quarter-final pairings (all games at 5 p.m.):
Carinthian Slovenes – Roma in Hungary
Germans in Poland/Upper Silesia – Serbs in Croatia
Sorbs in Germany – Croats in Serbia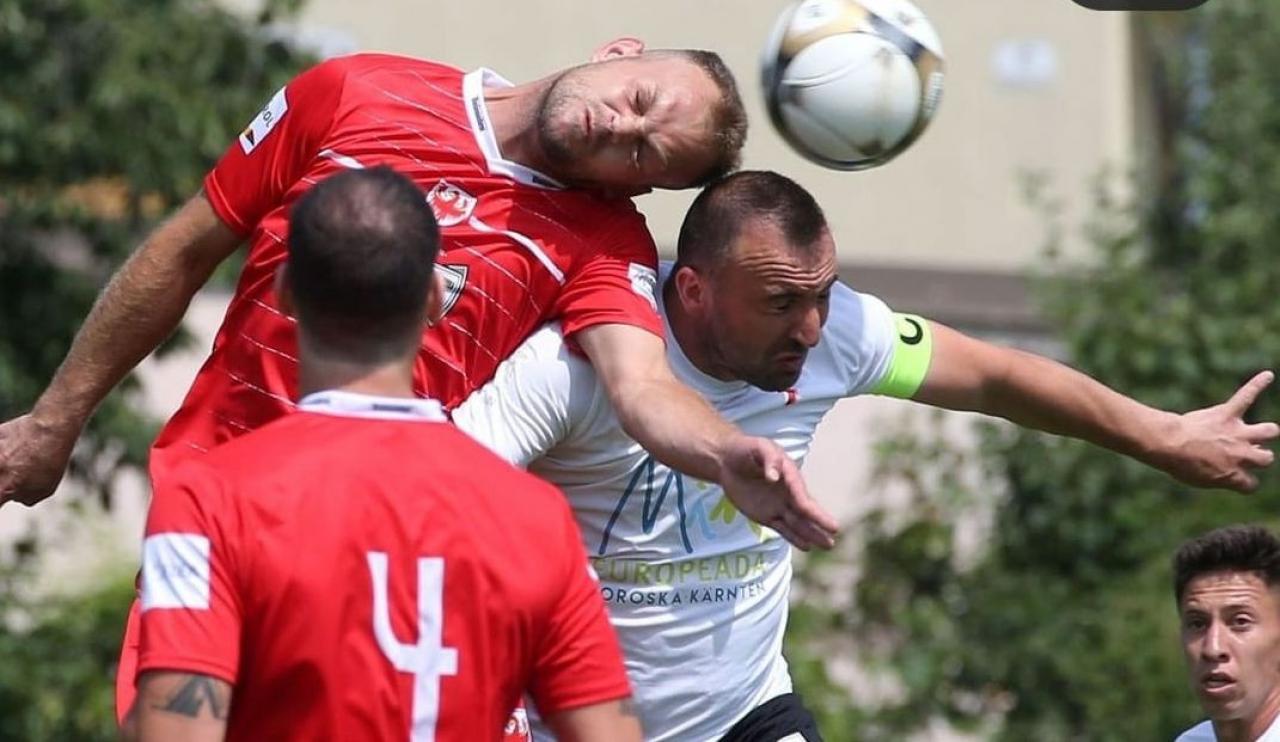 Spectacular picture: South Tyrol's defender Stefan Rellich (left) in an aerial duel.
South Tyrolean derby at the women's tournament
At 2.30 p.m. in Smihel/St. Michael ob Bleiburg, the selections from South Tyrol and Ladinia were the only women's semi-finals. Both teams met in the preliminary round, which the South Tyroleans clearly won 7:0. The winners will meet the hosts from the Carinthian Slovenes in the final on Saturday, July 2nd at 1 p.m. As group winners in the preliminary round, they have already qualified for the final.
recommendations