In the absence of the green light from Inter Milan, Chelsea will let Romelu Lukaku (29 years old) go. This is how the newspaper has advanced The Telegraphwhich has also reported that the Stamford Bridge team has already presented its economic conditions to the New Zealanders.
But after the Belgian striker made it clear that he wanted to leave Chelsea, the new directive, headed by Todd Boehly, was left with no other options than that of a transfer. Likewise, according to the same information, Thomas Tuchel was in favor of that alternative.

Thus, the "Lukaku case" seems practically resolved by the Blues (at least, until the next campaign), and now they can focus on the new additions in attack. Of course, they will always do it under the supervision of Tuchel, who has assumed the difficulty of getting another world-class '9'.
Sterling, the attractive option
The announcement of Haaland's arrival at City and Lewandowski's preference for Barcelona again they leave Chelsea with few options, which, however, keeps the cards of Gabriel Jesús and Sterling. The latter is considered an attractive option due to his numbers: 17 goals in total this season, two more than Lukaku himself.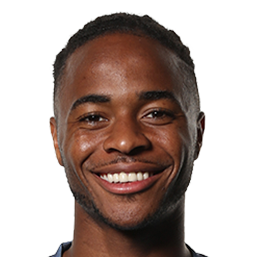 In addition, Sterling only has one year left on his contract at Manchester City, and that could facilitate the operation, although City is asking for at least 60 million euros to release him. However, Chelsea have not yet contacted the citizens to discuss figures and the club awaits guidance from Tuchel, who could need more than one attacking signing this summer.