Takamado Miyagi Cup 42nd All Japan School Children's Baseball McDonald's Tournament Chiba Qualifying Tournament
Sponsored by Chiba Baseball Association
Chiba Prefectural Youth Baseball Federation
Pen & Camera = Hideki Suzuki
The battle for the summer national tournament was held on May 29th, June 4th and 5th, with 16 teams representing each branch in the prefecture participating. On the 5th, the semi-finals and finals were held at Domeki Park Baseball Stadium in Sodegaura City, and Toyogami Juniors (Kashiwa) won the final with Chiba Ichihara Marines (Ichihara) and was canceled due to the influence of Corona. With the 40th tournament in between, he won the tournament for the third time in a row. Midori Ohashi Fighters (Tokatsu) and Saikai Dragons (Funabashi) were in 3rd place.
◆ Strike explosion! !!Onslaught with legs involved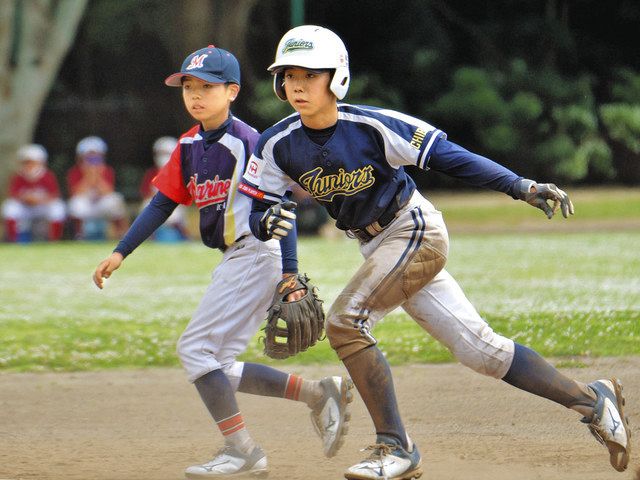 3 consecutive victories with unrivaled strength. Nine, who got a ticket to the national tournament in a dangerous battle, waved to the cheering party with a radiant smile after the final.
In the bottom of the first inning, following walks, No. 2 Harusho Arai hit a two-run home run over the right to take the lead, and after that, Eito Suzuki shot a timely hit from consecutive walks, and the attack involved his legs. A total of 6 points for a round of batters. In the 2nd inning, 2 points were added by the timely hit of No. 4 and Yusuke Sasaki, and in the 3rd inning, No. 1 Masaya Yabuuchi hit a home run again, and in the 4th inning, Arai hit a home run again.
Even more surprising numbers lie in the overwhelming play of 17-3, 9-2, 14-6, and the final 18-1. He scored all 17 innings and scored each time. "This has no choice but to praise the players." Coach Takeda praised Nine with the best smile.
◆ The goal is to exceed "3rd place of seniors"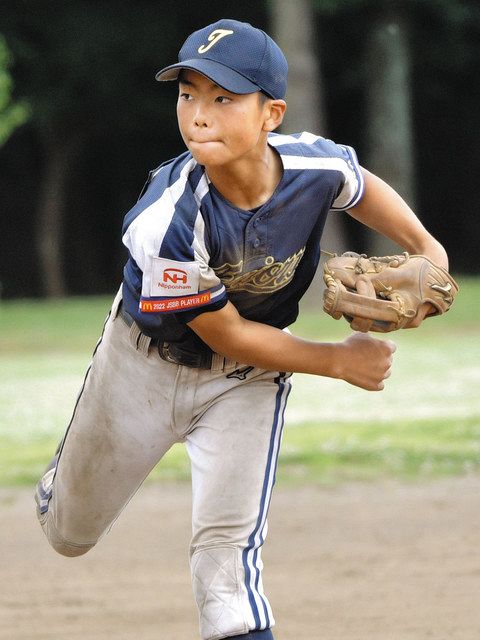 While playing such an overwhelming drama, Toyogami is not in the best position at this tournament. The first batter, Masaya Yabuuchi, was originally a regular catcher, but he defended his left due to a shoulder injury.
It was Sasaki who kept it as the cornerstone of the fan in all the games. "It was hard, but I wasn't inexperienced, and I was desperate because I thought I had to do my best for the injured player.
Continuing from three years ago, last year also won the 3rd place in the national tournament, and the achievements left by the seniors are also great. "Our opponents have become more enthusiastic even before the fight," nods Director Noriya Takano.
Since last year, regular Arai has hit two home runs in the final and rampaged. "I wasn't hitting the first and second games, so I'm glad I hit it today," he said. Don't make easy mistakes in defense. " Captain Tsuneta said, "I'm glad I wanted to go all over the country first. I was in 3rd place last year, but I remember the regret that I lost. This is a national domination that surpasses my seniors." ". Nine's eyes are already facing the summer Jingu Baseball Stadium.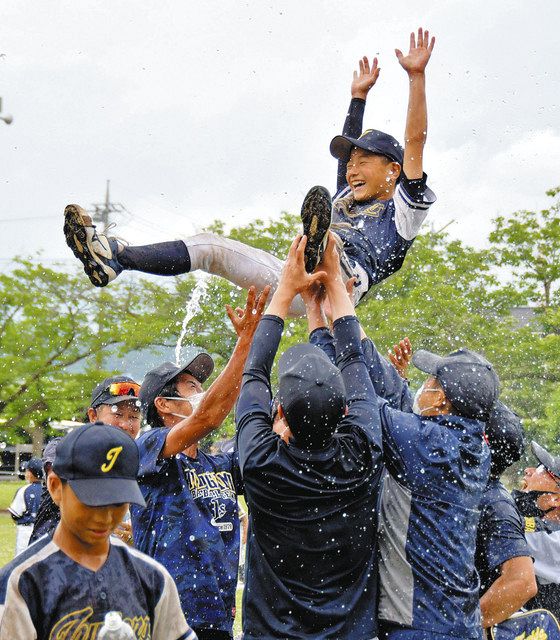 ◆ Winning member ◆
<10> Yukiyasu Tsuneta (1) Torahiro Kaneda (2) Masaya Yabuuchi (3) Yusuke Sasaki (4) Ruito Aoyagi (5) Riku Watanabe (6) Harusho Arai (7) Daiki Nagai (8) Suzuki Eito (9) Ichisho Sato (11) Ikudai Toyokura (12) Daiki Kamata (13) Hirosho Igarashi (14) Kota Hayakawa (15) Yumeki Yamazaki (16) Yuki Yabuuchi (17) Soshin Tomitsuka
Chiba Ichihara Marines
01000|1
6255x|18
Toyogami Juniors
(Time out 5 times)
(Thousand) Yujiro Ishibashi, Sora Oshima, Yuki Nagata-Tomoya Yano
(Yutaka) Yukiyasu Tsuneta, Riku Watanabe, Tsuneta, Harusho Arai, Yumeki Yamazaki-Yuo Sasaki, Tsuneta, Sasaki
Home run Arai 2, Masaya Yabuuchi (Yutaka)
◇
◆ Chiba Ichihara Marines runner-up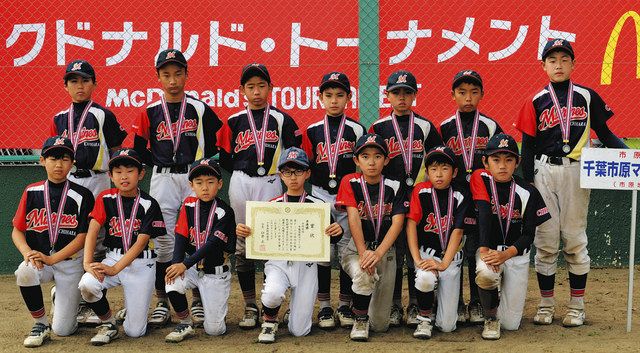 Chiba Ichihara Marines played a close game with Midori Ohashi Fighters in the semi-finals until the middle stage. In the 4th inning, Yuuki Nagata's full-base bullet pulled him away at a stretch and defeated a difficult enemy to advance to the final, but he did not have the power to compete with the champion Toyogami in the final. That's quite possible in the doubleheader final.
Even so, he was a runner-up one step forward from 3rd place in last year's tournament. It's a result that makes me excited enough. "I'm sorry I lost, but in the final with Toyogami, everyone was able to play with the same feelings," said Captain Tomoya Yano. "We still have a tournament, so I definitely want to win," he said.
◆ Runner-up member ◆
<10> Tomoya Yano (1) Shinto Osaka (2) Kosuke Hashiba (3) Yujiro Ishibashi (4) Sora Oshima (5) Umi Kimura (6) Mitsunosuke Tokudome (7) Ryu Sora Tamaki (8) Nagata Yuki (9) Shin Nagano (11) Grace Nakano (12) Yuri Takahashi (13) Naai Ishikawa (14) Yusuke Ezawa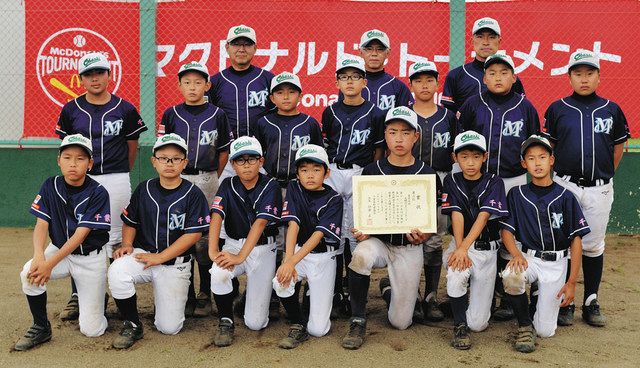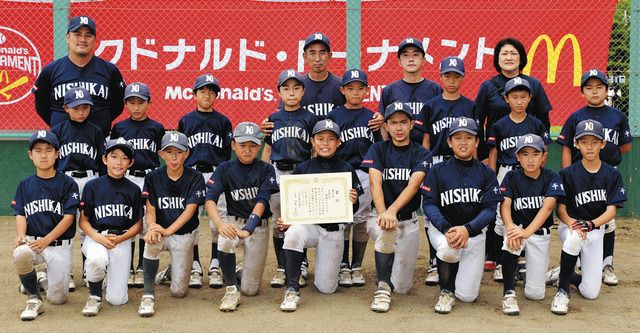 ▽ Round 1
Isobe Seagles (Chiba) 5-4 Urayasu Bay Marines (Kanan)
Chiba Ichihara Marines (Ichihara) 10-7 Togane East Club (99)
Narashino Bay Dreams (Narashino) 8-1 Kamogawa Little Bears (Awa)
Midori Ohashi Fighters (Tokatsu) 9-2 Hikarigaoka Sharks (Kashiwa)
Toyogami Juniors (Kashiwa) 17-3 Iwane Phoenix (Kazusa)
Namiki Patience (Hokuso) 16-6 Owada Tigers (Yachiyo)
Saikai Dragons (Funabashi) 11-2 Kobayashi Killers (Imba)
Maritime School District Sports Boy Scouts (Toso) 10-7 Ichikawaminami Sparrows (Ichikawa)
▽ Round 2
Chiba Ichihara Marines 7-2 Isobe Seagles
Midori Ohashi Fighters 7-1 Narashino Bay Dreams
Toyogami Juniors 9-2 Namiki Patience
Saikai Dragons 8-1 Maritime School District Sports Boy Scouts
▽ Semifinal
Chiba Ichihara Marines 12-7 Ohashi Midori Fighters
Toyogami Juniors 14-6 Saikai Dragons
(Tokyo Chunichi Sports)