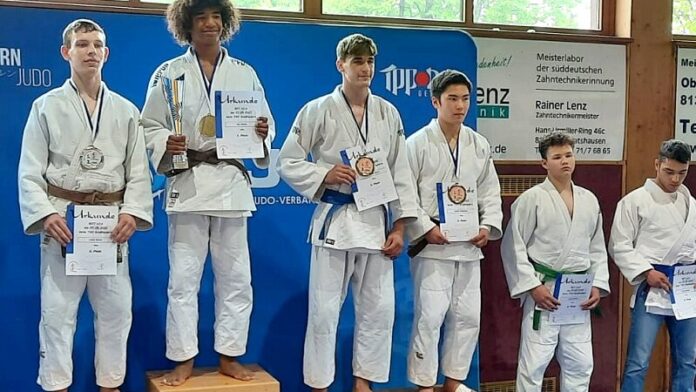 Wuelfrath. The judoka of TB Wülfrath have been able to celebrate several successes at tournaments. Sophie Püchel fights for fifth place at the EJU European Cup in Sarajevo, Konstantin Distel won bronze at the DJB's viewing tournament in Munich.
Sophie and Maurice Püchel started for the association on the European Tour in Sarajevo. After an unfortunate defeat at the start, Maurice Püchel's tournament in the weight class up to 73 kg ended prematurely after three penalties. Things went better for Sophie Püchel. The student was focused and combative and made it into the pool final, which she won early against an Egyptian starter.
In the semifinals, the woman from Wülfrather was able to set strong accents against her experienced opponent from Bosnia, but then lost to the eventual tournament winner.
The small final for bronze was hotly contested, here she had to accept an early classification. With commitment and will, she managed to put the Swiss woman under pressure again and again, but the fighting time wasn't enough to fully even the score. With a fifth place finish at a European Tour tournament, the TBW athlete put in a strong performance in the women's division and confirmed her form.
Konstantin and Roman Distel performed at the DJB tournament for U16s in Munich. After losing the opening match, Konstantin came back strong in the tournament. With five victories, the Wülfrather was able to prove his talent at national level. He managed to win revenge from the first fight. In the end he secured the bronze medal for national promotion.
Roman Distel made an ambitious start to the competition with two wins. However, after losing the third fight, he also went into the consolation round. Here he was able to win another fight. In the end it was enough for him to finish seventh after an injury.