Editor's note
May 24, US local time (May 25, Beijing time), is the birthday of NBA basketball superstar Tracy McGrady (T-MAC). The man who once stood shoulder to shoulder with Kobe, Carter, and Iverson in the same period, performed at the peak of the Raptors, Magic, and Rockets, and even left a footprint in the CBA Qingdao team, was once the love of many Chinese basketball fans. As McGrady turned 43, McGrady fans shared their unforgettable stories and expressed their wishes for McGrady's birthday through "Sneaker Tide".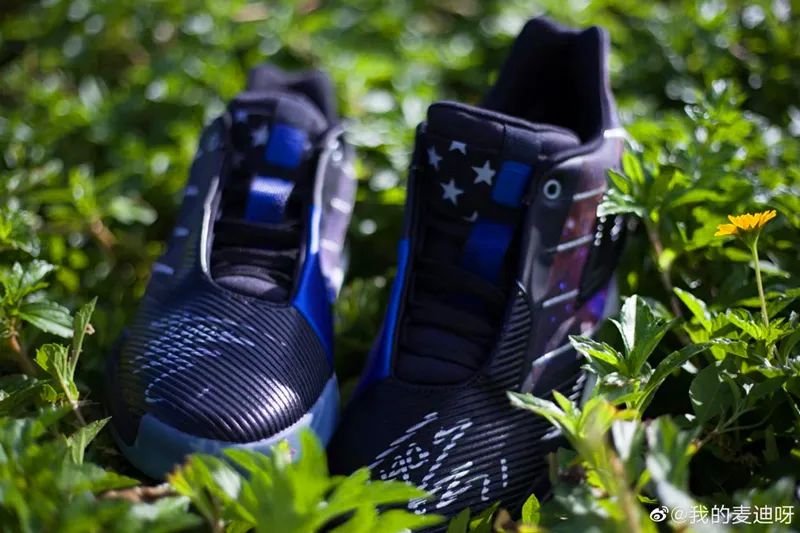 On December 16, 2019, I met him in the place closest to my home in Guangzhou. This was also the closest contact between me and him. I watched him sign my sneakers and gather with Maimi. I had countless happy adjectives in my heart when I was eating and chatting!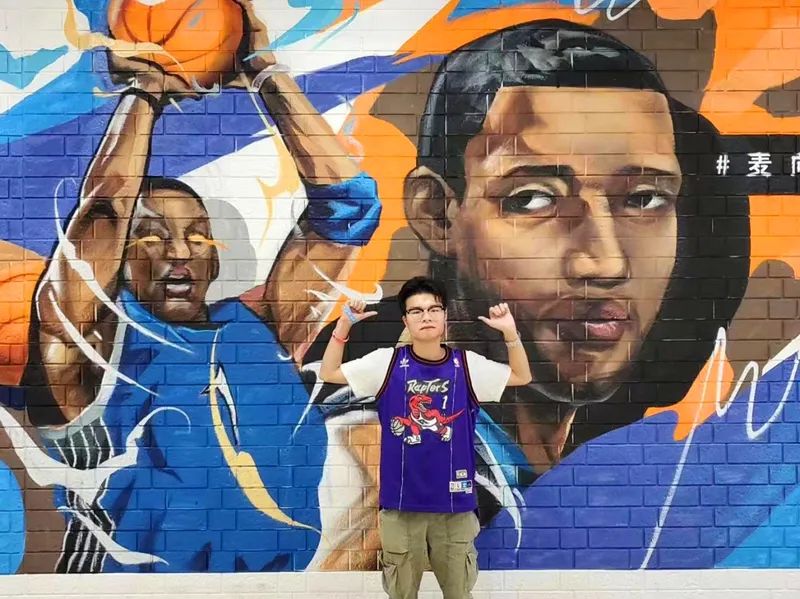 When I was in elementary school, I accompanied my cousin to watch the NBA. Because the Rockets had Yao Ming at the time, I knew the man with the elegant style of playing — McGrady. One day in December 2019, I finally met you! At that time, it was like a dream, and the person I once saw on TV appeared in front of me.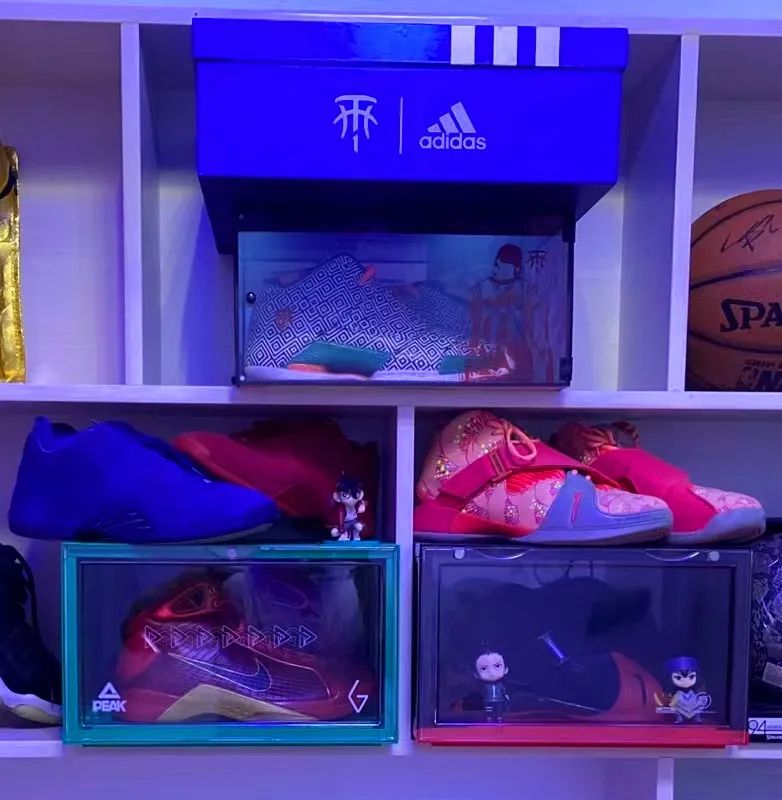 I want to share too much, let me share about Mr. Mai's shoes. My favorite is T-MAC 6. When I was in junior high school, I saw Mai 6 in a dunk magazine. It was super handsome! At that time, it was also the peak of "Admiral Admiral Five Tigers". I wanted to own a pair very much, but unfortunately I didn't have the money to buy it at that time, and I didn't know where to buy it. Later, there was a shoe store on our side by accident, and I saw the price of 700 yuan, so I bought it like a baby with a month's food expenses, even though I didn't actually play football at that time, and then a friend told me I, this is a pair of fake (fake) shoes, the first time I bought shoes, it was a pity (囧)… Now that I am working, I have the ability to start collecting Mr. Mai's sneakers, but unfortunately there are many Shoes are not easy to collect right now, but I will try to collect a complete set.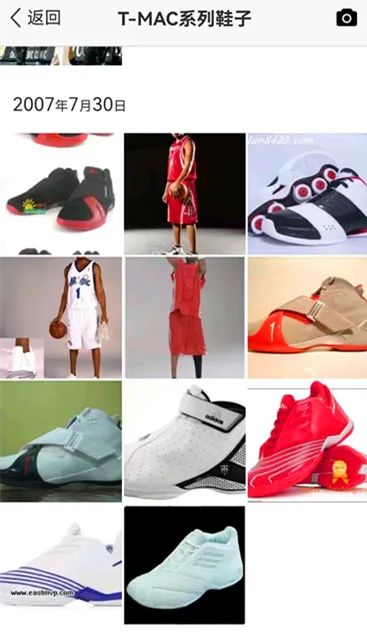 I am from Xinxiang City, Henan Province. McGrady came to our city in 2013 to do publicity. At that time, I was in school and I couldn't be there to watch his game in person. I always have regrets in my heart. But I have liked him for 16 years and never changed any star. This pair of T-MAC 5 all-star color matching is already the second pair I bought, and I have been collecting it. The five generations of gray and red colorway worn by Houston All-Star Tracy McGrady that year, I was deeply attracted by it, and these shoes are my favorite.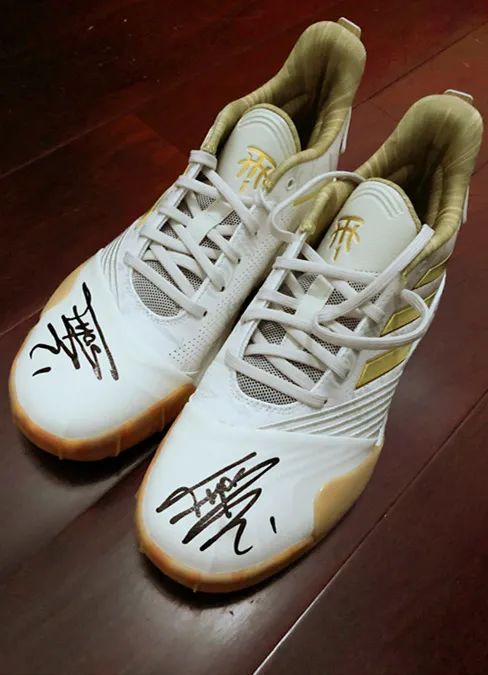 The most memorable for me is this pair of sneakers – the Adidas T-MAC Millennium. In 2018, McGrady launched a challenge to imitate his signature moves on Weibo. I participated in it and was lucky enough to get this pair of sneakers signed by McGrady! It is so precious to me!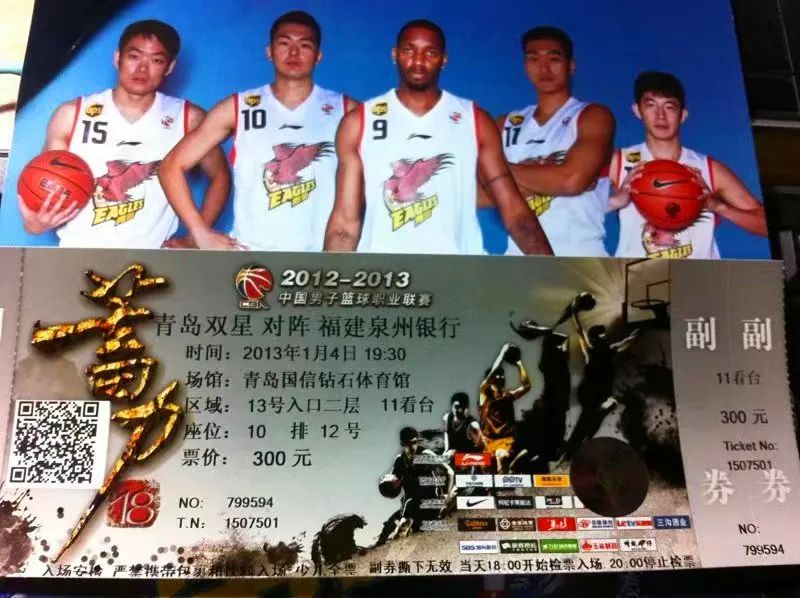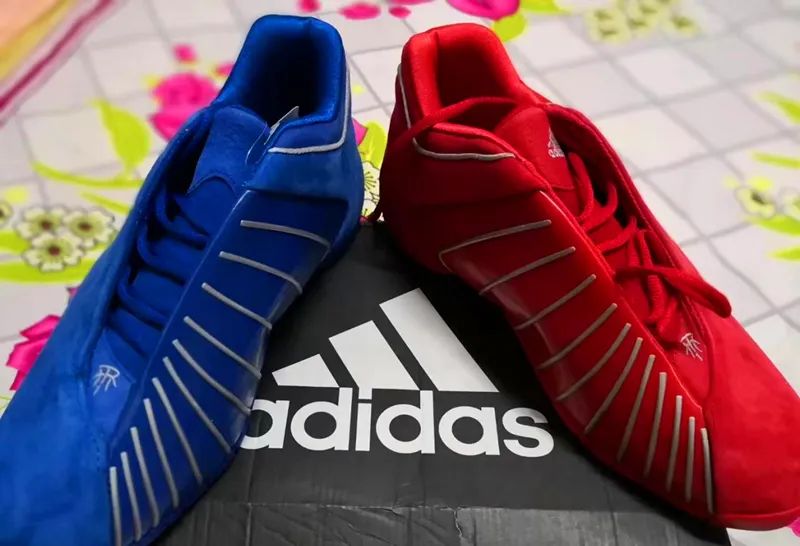 As a McGrady fan, the most important collections to me are the 2013/2014 season CBA game tickets, autographed photos, as well as the special pillow T-shirts and mandarin duck shoes.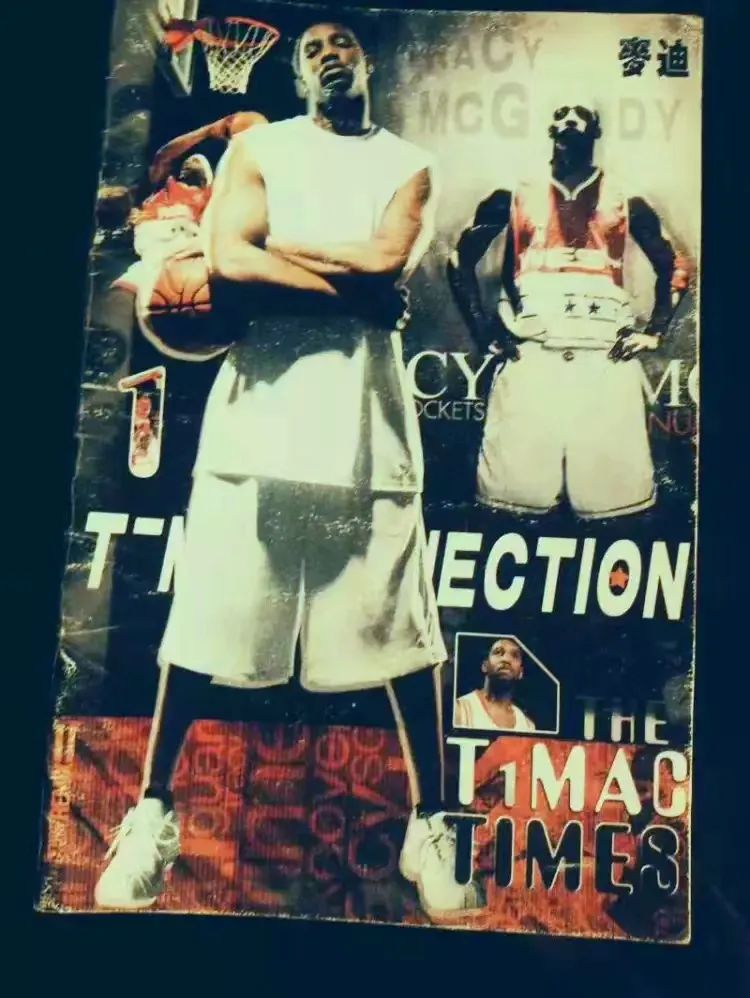 This is the first thing I bought about McGrady in my life. It's a diary. It was when I was in the second grade of elementary school. At that time, I just started watching the NBA. I was too young to understand the rules of basketball, but on TV There is a red No. 1 jersey, which plays very elegantly and attracts me with a player who is accurate in three-pointers. When I grew up, I knew that he was McGrady. Because of Yao Ming, the NBA received a lot of attention in China at that time, and the Rockets games were broadcast on TV every Saturday, so what I was most looking forward to was watching McGrady play. McGrady's spirit accompanied me through the high school entrance examination, college entrance examination and studying abroad. Along the way, when I wanted to give up, I would always think of McGrady's miracle of 35 seconds and 13 minutes, which inspired me to summon up the courage to face the challenge, no difficulty can defeat me !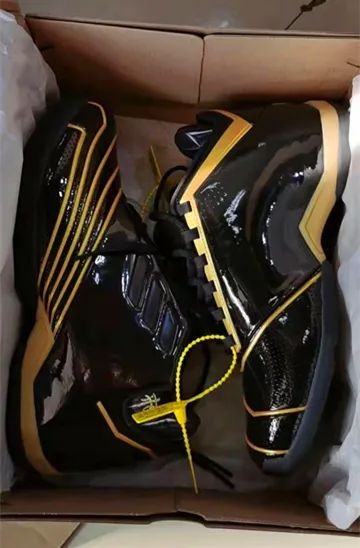 I got into basketball when I got into high school. Because of the zero basic knowledge of basketball at the time, when I first started playing, I could only pass the ball and grab the rebound, but basketball also brought me joy. Later, I began to pay attention to the NBA and the stars who were on the court. I accidentally previewed the 35-second 13-minute video of T-MAC. I was deeply attracted by his elegant style of play, and I fell in love with him ever since. I searched for McGrady's playing videos of various periods, all kinds of difficult dunks, and that beautiful pull-up three-pointer, which made me unable to extricate myself, and my love for him gradually deepened. I know I'm a noob on the court, and I can't learn his moves for a while, but I still want to be closer to my idol, so I asked my father to buy a pair of McGrady's signature shoes, but as expected, I was rejected. But a strong desire in my heart drove me to skip one meal a day. Finally, after two months, I bought my first pair of signature shoes, T-MAC 2, with the money I saved. When I got the shoes, I was very excited and at home. I didn't want to wear it after a few days. Although this is not worth mentioning compared to the collections of other sneaker collectors, it is also my love for McGrady.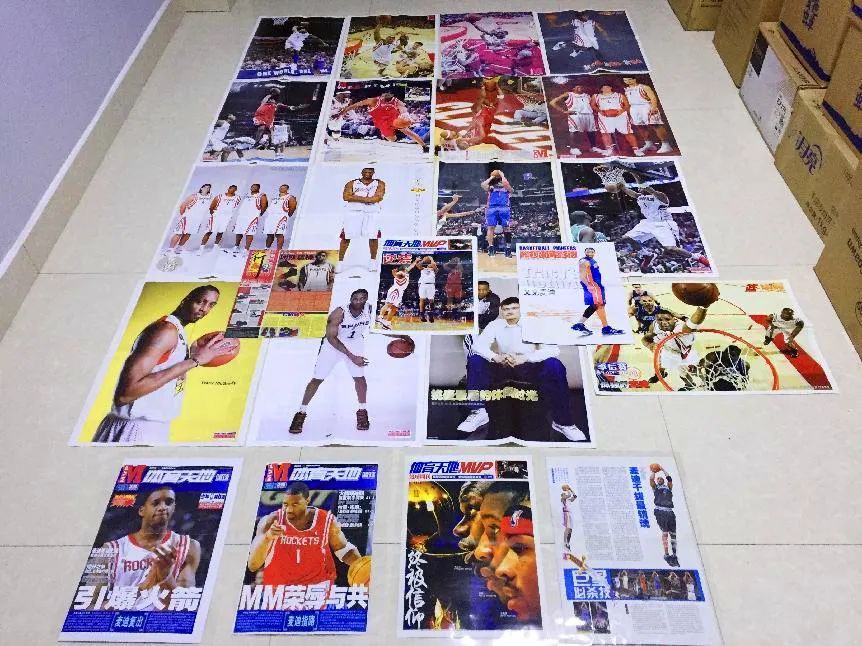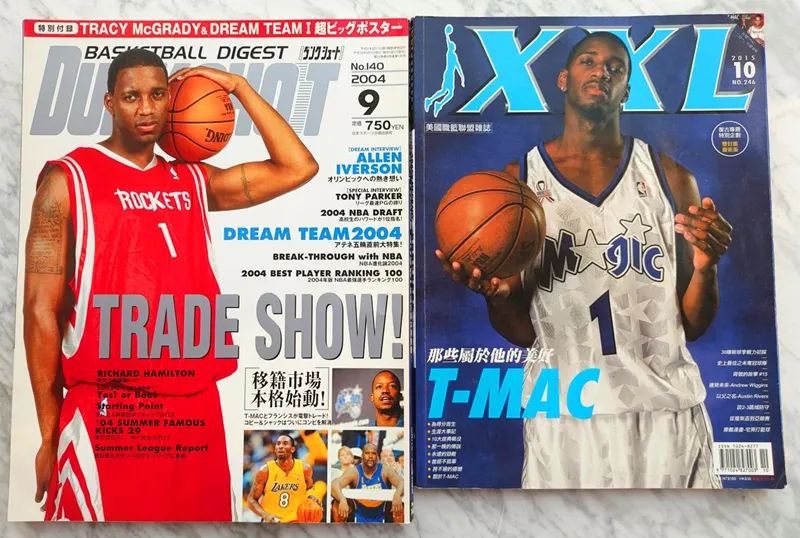 In an era when news and information are not as convenient as today, "Basketball Herald" is an important way for me to obtain basketball information. Every Monday and Thursday, I would stay at the newsstand and ask the boss, "Is there a "Basketball Herald"? At that time, the "Basketball Herald" often came with some star posters, so I collected the "Basketball Herald" "McGrady poster. In addition, I also collected two basketball magazines with McGrady as the cover character, which are also very classic.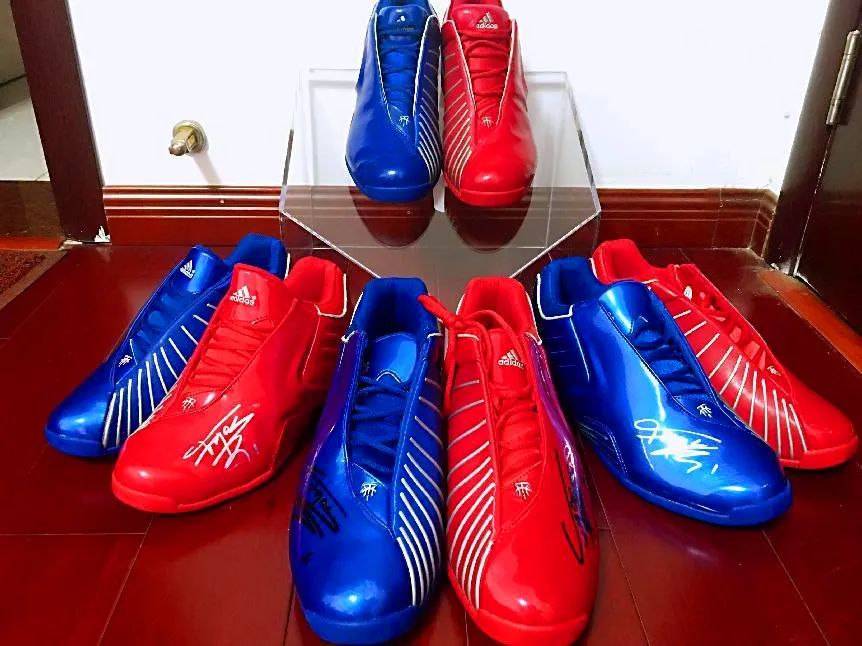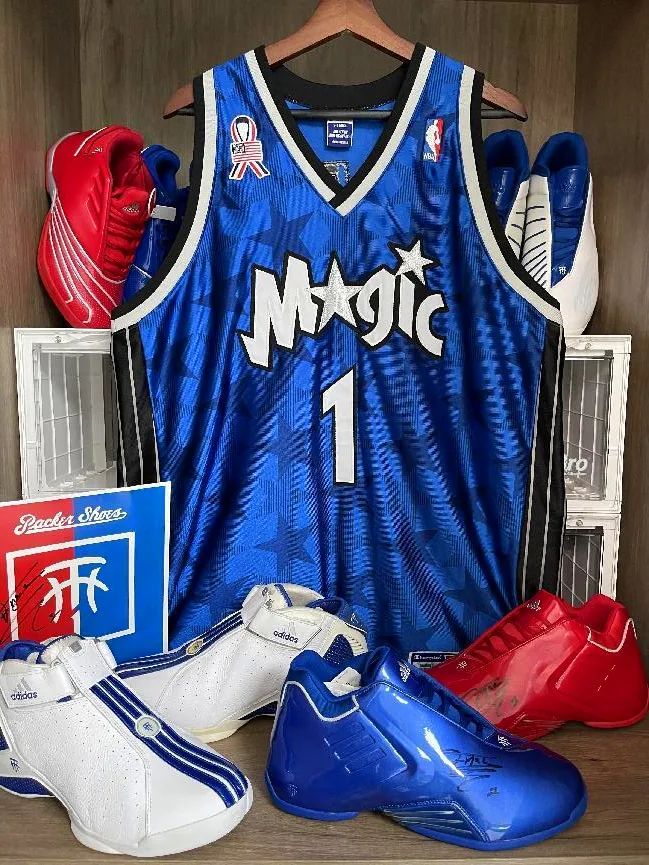 My first pair of McGrady sneakers were the classic Adidas T-MAC 3-Duck double-signatures. I first saw them when I was visiting Tianya Forum. At that time, I added a little sister's WeChat and had someone send it back to me from abroad. In my opinion, this is the most classic T-MAC sneaker ever!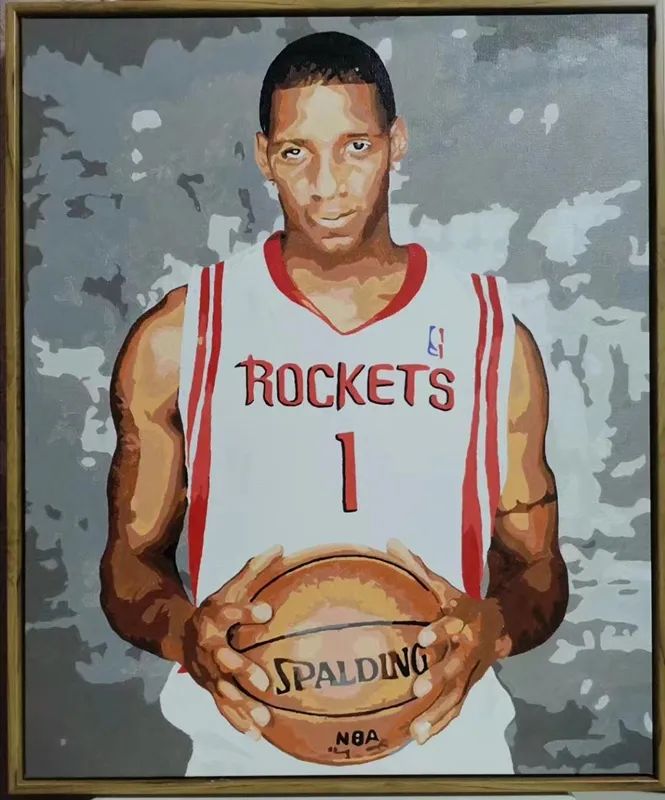 This is my hand-painted portrait of Tracy McGrady, using a classic sign from the Tracy McGrady era. The story I remember the most is that in my second year of junior high school, I skipped class and went over the wall to go to an Internet cafe to watch the Rockets play the Jazz in the tiebreaker of the playoffs. In the blink of an eye, this scene is many years ago, but Maddie's spirit will always inspire him to grow.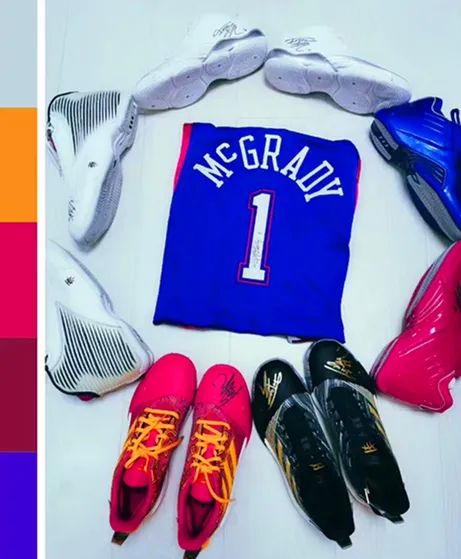 I have liked Maddie since I was 16 years old, from school to work, from liking it alone to taking my lover to participate in China tours all over the country. Maddie accompanied me all the way. I was fortunate enough to get a few autographs, and I was very excited. The family has always been my treasured treasure!

I have followed McGrady for so many years, and my favorite is "Mandarin Duck". Thanks to McGrady for letting me know my good brother who has been with me for ten years!
In this issue, you canRed Net Sports WeChat Official Account MessageShare your first Maddie collection or your favorite thing to say to Maddie.We will use a lottery system to randomly select from all reader comments2 lucky readersGet the corresponding prizes below.
Lucky Reader One Prize
UZIS ACE Video Game – Laser Red Trend Basketball Socks (worth 59 yuan)
Home Party Charm Soda (worth 98 yuan)
Royal MEN Whitening Moisturizing Cleanser (value 69 yuan)

Lucky Reader Second Prize
Home Party Powder X Strawberry Liqueur (worth 1,000 yuan)
UZIS Blitz the Eighth Generation – Easter Eggs Basketball Socks (worth 59 yuan)
Royal MEN Whitening Moisturizing Cleanser (value 69 yuan)

The pictures of the prizes are for reference only, please refer to the actual product
Thanks to our partners for their strong support of this column