Wednesday, 11 May 2022 16:42
The Soria Golf Club will be the scene, on Saturday, May 28, of the FOES 2022 Tournament, a championship that has already opened the registration period.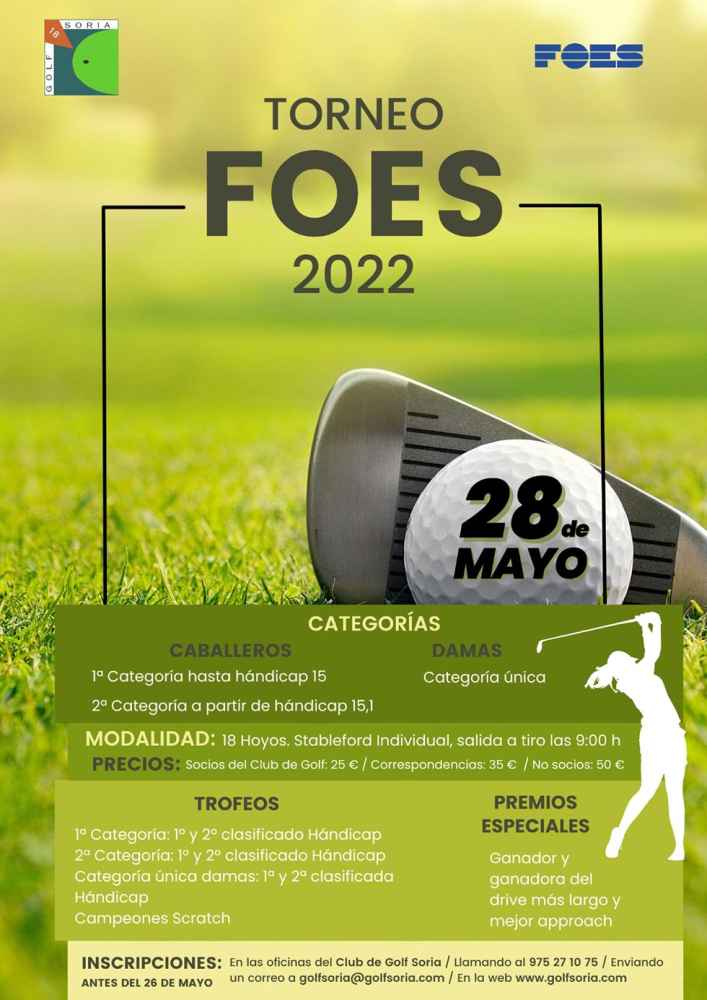 The competition includes a single category for ladies and two for gentlemen: the First, with a handicap of up to 15, and the Second, from a handicap of 15.1.
The tournament will be played under the modality of Stableford Individual 18-hole course, with a shooting start at 9:00 a.m.
There will be trophies for the first and second handicap finishers in both the First and Second categories and also for ladies, as well as for the Scratch champions.
will also be awarded special prizes the winner of the longest drive and the best approach.
As for the inscriptionscan be formalized until May 26, either in person at the Club de Golf Soria offices, by phone by calling 975 27 10 75, sending an email to golfsoria@golfsoria.com or on the web www.gofsoria.com.
The price for club members is 25 euros, 35 euros for correspondence, while for non-members it is 50 euros.
The tournament is organized by the Soria Golf Club and FOES (Federation of Business Organizations of Soriana).