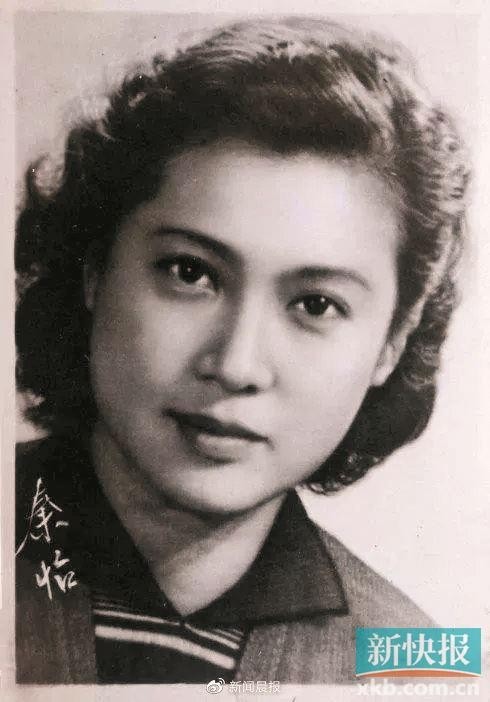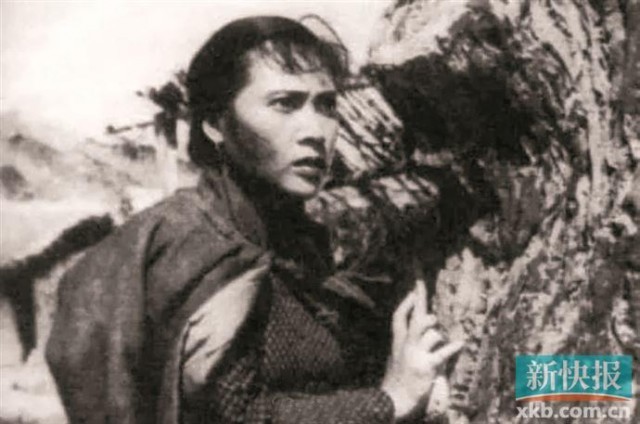 ■《Railway Guerrilla》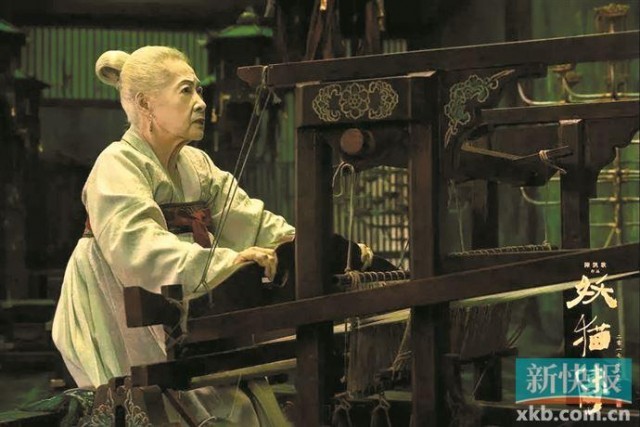 ■ "The Legend of the Demon Cat"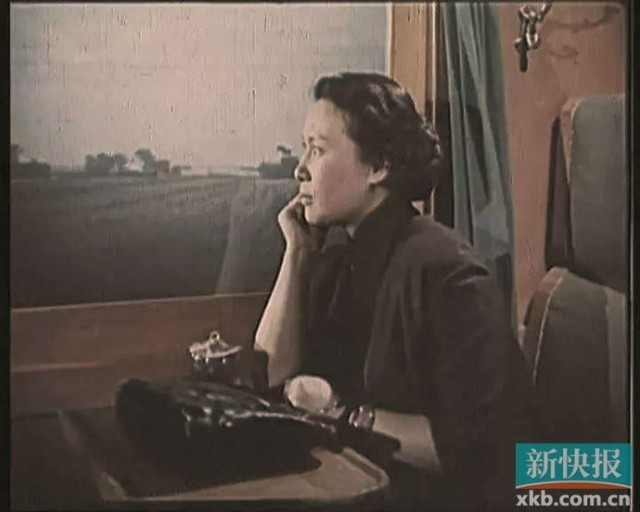 ■"Women's Basketball No. 5″
At 4:08 on May 9, "People's Artist" Qin Yi died at the East China Hospital at the age of 100. As a witness and cultivator of China's century-old film history, Qin Yi has played too many roles that are deeply rooted in the hearts of the people: in "Railway Guerrilla", Mrs. Fanglin, who would rather die than give up, was reborn, and in "Malan Blossoms", she grew up from a housewife to an excellent one. Ma Lan, a bulldozer, and Lin Jie, an independent and brave basketball player in "Basketball No. 5", etc. Qin Yi has created many women with perseverance, courage and kindness in her life, and she herself is elegant and beautiful, strong and optimistic. Film critic Tan Fei mourned Qin Yi's "a century of elegance and dignified farewell in Shanghai" on Weibo.
■New Express reporter Nie Qing
Lifetime "playing madman"
No matter pain or joy, embrace career with passion
Qin Yi was born into a big feudal family in Shanghai in 1922. At the age of 16, Qin Yi ran away from home for the first time. After going around, she joined the China Film Studio and the China Drama Society in Chongqing. In 1939, Qin Yi participated in his first film "Good Husband" and his first drama "Long Live China". In the 1940s, Qin Yi became one of the most popular actors of the time. On the Chongqing film and television stage, she is also known as the "Four Famous Actors" together with Bai Yang, Shu Xiuwen and Zhang Ruifang.
From the early part of the last century to the present, Qin Yi has carried the memories of several generations, and has acted in "Malan Blossom", "Women's Basketball No. 5", "Lin Zexu", "Song of Youth", "The Distressed Smile" and "Under the Eaves of Shanghai" More than 40 movies and TV series. In 2019, Qin Yi won the personal title of "The Most Beautiful Striver" and the national honorary title of "People's Artist".
She once wrote in her autobiography, "No matter how small a role is, it is a role", "If every role in the play can be played well, the whole play will be different." This kind of theory is also practiced in each of her dramas. After the filming of "Malan Blossom", Qin Yi became one of the few female drivers in the country who can drive bulldozers. Filming "Railway Guerrilla", she failed the sports throwing class since she was a child. In order to save film, she just practiced until she threw a grenade.
Qin Yi's husband, Jin Yan, called Qin Yi a "movie lunatic". Qin Yi, who was in her 70s filming "Dream is not a Dream", is still not afraid of high-risk scenes. Shi Ji, she said in an interview that such a play cannot be rejected by an actor.
Until the age of 90, Qin Yi has been active in the film stage. At the age of 93, she wrote, acted and raised "Qinghai Lakeside". In 2017, 95-year-old Qin Yi starred in "The Legend of the Demon Cat" directed by Chen Kaige, playing a white-headed palace maid. Although she humbly claimed that she was already a white-headed palace maid and did not need to act again, but according to Chen Kaige, she would be seen concentrating on memorizing lines during filming. At the age of 97, he completed the filming of "Everything Is Like You" in the hospital.
Qin Yi said that film is her lifelong pursuit. She said: "The older you live, the more you pursue. I always feel that whether it is pain or joy, we should always embrace our career with passion."
"Elegant and Beautiful"
Coping with life calmly can also create miracles
People who have met Qin Yi, no matter what age Qin Yi is in, will sincerely appreciate her beauty and elegance. Always calm, calm, and very particular about hair, clothing and grooming. Different roles are portrayed on the screen, and she has completed her role well in life. As a woman, she cultivates both inside and outside; as a mother, she is strong and kind; as a professional, she is conscientious.
Qin Yi's life has experienced constant ups and downs, but she has dealt with them calmly. She said, "I can't decide my age, but I can decide my life by myself!" When she was young, her father died, and one person took on the burden of a family of 11; The child ran away; the second husband was bedridden for more than 20 years, and Qin Yi took care of him for the rest of his life. Qin Yi's son, Jin Jie, suffered from mental illness when he was young, and Qin Yi has been caring for him.
Under the pressure of life, Qin Yi has not collapsed. She knows that she has a weak side, but as a mother, she has a more responsible side, no matter what happens, she will face it. In an interview, Qin Yi revealed that in order to work and take care of her son, she insisted on taking cold showers until she was 80 years old.
Under her training, Jin Jie has an extraordinary painting skill. Arnold Schwarzenegger once bought his painting "Hengshan Park" for $25,000. In the eyes of this international superstar, the whole thing is from mother to son. The end result is a miracle.
receive honor
22 New China Movie Stars, Best Actress in China Film Century Award, Lifetime Achievement Award at Golden Rooster and Hundred Flowers Film Festival, National Film Artist with Outstanding Contribution, and the 7th China Top Ten Heroines. He was awarded the personal title of "the most beautiful struggler" and the national honorary title of "people's artist".
mourning
Huang Xuan: How fortunate to be able to film with you in "The Legend of the Demon Cat"; everything is vivid in your eyes, you can say a thousand words when you sit in front of the camera; Mr. Qin Yi has gone well all the way.
Haiqing: My name is because of you. My grandmother likes you the most. When I was working with you, I excitedly chased you all over the field, and my grandmother was satisfied when she saw our photo. My grandmother left me at the age of 98, and you left us quietly in Shanghai today. I can't believe it, I will miss you forever, the most beautiful woman, the most elegant teacher Qin Yi, forever.
Tan Fei: Qin Yi passed away, a century of elegance and dignified farewell in Shanghai.
Original title: The elegant and dignified one-century-old Qin Yi passed away
<!–
【责任编辑:
】
–>