Lu.net May 30th On May 27, Linyi Urban Investment Sports Industry Group joined hands with Linyi Zaoyuan Middle School to carry out the volunteer activity of "holding big hands and small hands with the party forever". Ren Yonghong, Deputy General Manager of Linyi City Investment Sports Industry Group, Sun Liangliang, Deputy Director of Human Resources Department of Linyi City Investment Sports Industry Group, and Yu Ning, Secretary of the Youth League Branch, held drowning prevention public welfare classes and sports public welfare classes on campus, and donated basketball, football, Badminton and other sporting goods. Vice-principal Wang Defu and vice-principal Zhang Fengquan of Zaoyuan Middle School attended the event.
Linyi Chengtou swimming coach Xu Kang gave a drowning prevention class, and reiterated the importance of drowning prevention from five aspects: "what is drowning", "how to prevent drowning", "where is easy to drowning", "what to do if you accidentally fall into the water" and "self-rescue action demonstration" sex. Based on the self-rescue video he shot, Coach Xu explained the key actions to the students in detail, and led the students to understand the first aid knowledge of cardiopulmonary resuscitation.
In the basketball class, Wang Zihan, who has rich experience in CBA competitions, first led the students to carry out physical training, then did preparatory activities, and led the students to practice basketball.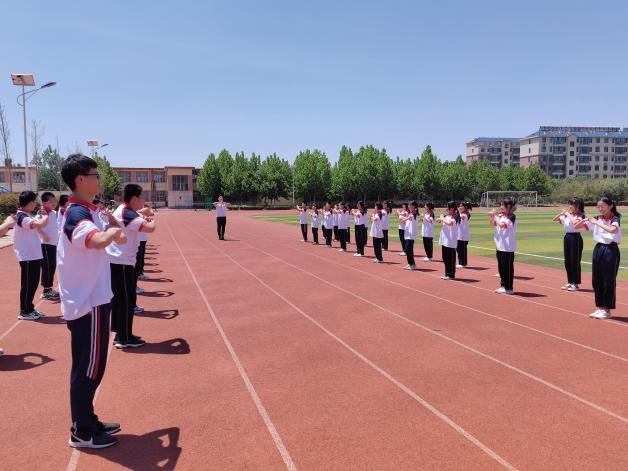 Zhu Yuchen brought a unique Sanda class to Class 10 students. Give the students how to hold the fist salute, how to defend, straight punch, fighting, etc. Finally, Coach Zhu once again reminded the students to protect themselves and strengthen physical exercise.
In the badminton class, Li Bing gave the students the correct posture for holding the racket, forehand, hitting, backhand, hitting, etc. The students practiced very seriously.
When the youth is strong, the country is strong. The volunteer activity of "holding big hands and small hands forever with the party" once again emphasized that the new generation of middle school students should not only earnestly study cultural and scientific knowledge, but also actively exercise to enhance their physical fitness. Only with a strong physique can a healthy mind set sail on the course of life. (Correspondent Yang Xiaomin)
Responsible editor: Wang Jun