It is 10 a.m. this Saturday, May 14, and now the doors of the plus grand château fort d'Europe finally open on the 25th edition of its flagship event: the medieval festival. It's already waiting at the various points of sale of the Festival, and this, even before the opening of the doors. The event had not been organized since 2019 due to the health crisis.
Throughout the day, companies, artists and craftsmen will perform demonstrations and performances in order to immerse the approximately 20,000 visitors expected this weekend in the Middle Ages. On the program: fencing tournament, introduction to archery, costume competitions, shows, workshops for children, medieval camps and markets…
The medieval camps are slowly awakening as the visitors begin to arrive. The artists are preparing for a festive weekend.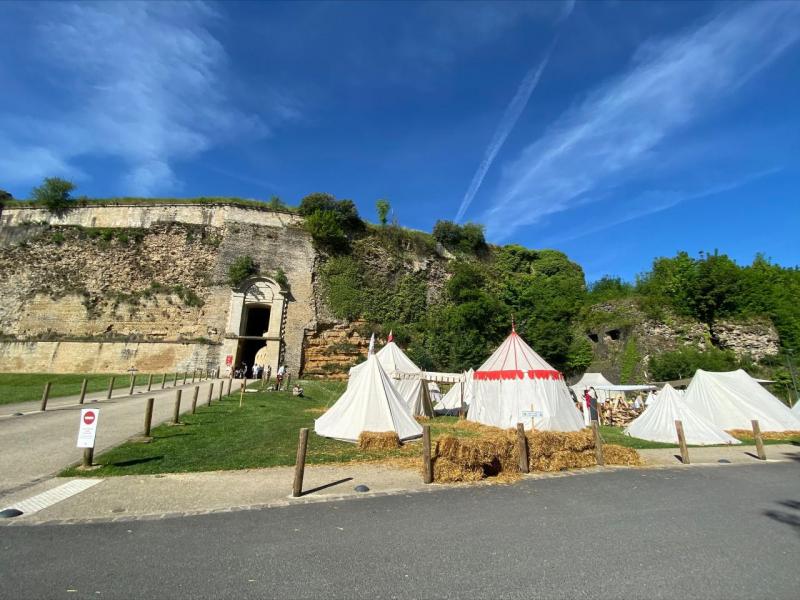 No less than 40 troupes, craftsmen and local associations will animate the stone giant for two days. Alongside them, 90 exhibitors will unpack their stalls all around the enclosure of the fortified castle in order to offer typical products of the time.