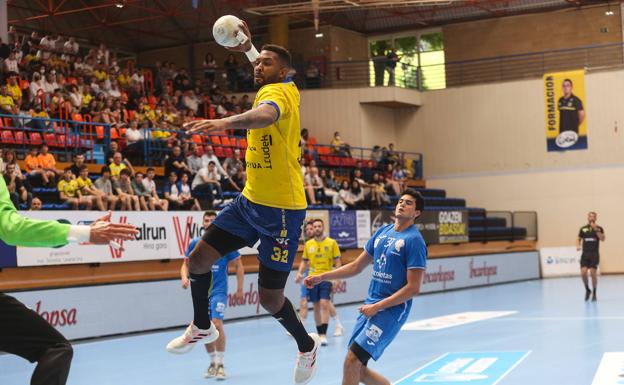 They beat Atlético Valladolid 33-26 this Sunday at Artaleku
Bidasoa Irun has beaten Atlético Valladolid 33-26 in Artaleku and regains second position. They are level on points with Granollers, who yesterday gave up a tie at home against Puente Genil, and take the lead because they have the particular average in their favor.
Matches against Atlético Valladolid are never easy, especially without Julen and Salinas, and today also with the obligation to win. Bidasoa Irun has always been ahead on the scoreboard and after 8-6 they have established a 6-0 run that has given them eight goals in 14-8. Opening that gap has been key to reaching the break with an advantage, 18-11, and to have a placid second half, in which the Pucelano team has come as close as possible to five goals, 21-15, and a new partial of 4 -1 (25-16) has ended up breaking the game.
Cavero (6), García (5) and Fernández (5) have been the top scorers for Bidasoa Irun