As in Dubrovnik a few weeks ago, the two Hadern athletes also caught up European Junior Cup in Nanterre / FRA a gold and a silver medal.
It was this time Kilian Kappelmeier who has won over Diezma Martinez/ESP, George Udsilauri/GER, Ruslan Nasirli/AZE and Mathias Anglionin/FRA 1st place and thus the gold medal secured. Congratulations on this strong competition.
Samira Bock After victories over Elena Van den Brink/NED, Esme Scherrenberg/NED and Noelia Insua Iglesias/ESP, she was only denied the gold medal by an injury before the final fight and had to admit defeat to her German teammate Sarah Mehlau without a fight. Congratulations on 2.Platz and wish her a speedy recovery.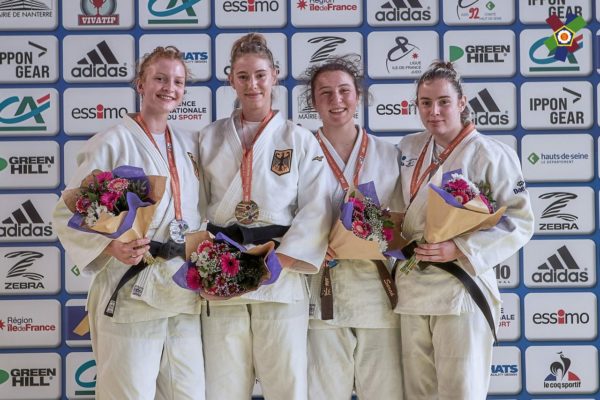 Text:     G.Auer
Builder: Thierry Albisetti / EJU