[Epoch Times, April 11, 2022](Houston) As the Covid-19 epidemic is gradually brought under control, the Taiwan Student Union of 2 schools, UT-Austin and UT-Dallas, jointly organized the event. The opening ceremony of the first "Texas Taitai Cup" competition was held at the University of Texas Gymnasium in Austin last month (March 26). More than 300 Taiwanese students and alumni from 9 Texas universities participated.
Dr. Liao Shiren, President of the Austin Branch of the Taiwan Chamber of Commerce, was invited to give a speech, saying that exercise can strengthen the body and hope that the students can walk out of the laboratory and desk and enjoy the pleasure of sweating and communicating. The Houston Office of Scripture also strongly supported the sports association activities for Taiwanese international students. Director Luo Fuwen provided 10 gift certificates as prizes for the champion.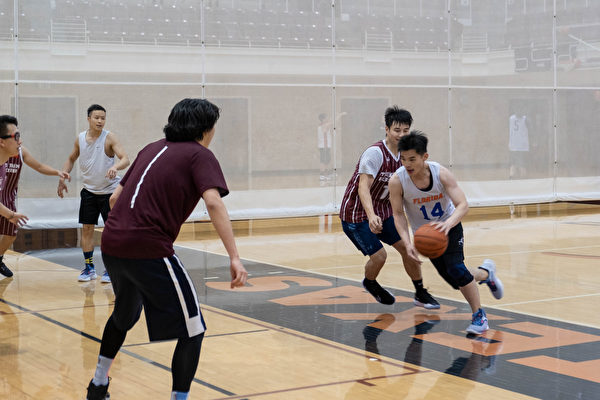 The 2022 Texas Taitai Cup will be played with a series of competitions including volleyball, basketball, badminton and esports. It is hoped that through the sports meeting, the friendship between international students in various schools in Texas will be connected, and sports that are beneficial to physical and mental health will be promoted, so as to sweep away the haze of the epidemic in the past two years. Participants include Rice University, Baylor College of Medicine, University of Texas MD Anderson Cancer Center Biomedical Research Institute, Lamar University, University of Texas Health Science Center School of Public Health, Texas A&M University, University of Houston-Clear Lake, etc.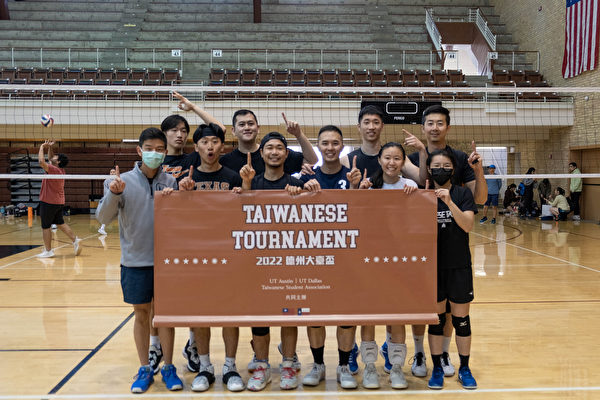 Volleyball and basketball were won by the University of Texas at Austin team and the "Edward VIII" team in Dallas, respectively. After that, a badminton game in Houston on April 2. Yang Shuya, the head of the education group of the Scriptures Office, was present to cheer for the students and provided refreshments to replenish their physical strength. After a fierce battle between the five teams, the University of Texas at Austin won the championship. In the e-sports event, on April 2 and 3, after the preliminary and rematch, the Rito Please team won the championship. The event was broadcast live on twitch and attracted many viewers.
The "Texas Taitai Cup" attracted many international students for the first time. The students were still not satisfied, and unanimously recommended Texas A&M University to take over the baton, and they will meet in College Station next year to compete again!
Responsible editor: Wang Zi