Cyriel Dessers once again showed his nose for goals in the Conference League on Thursday evening. He scored twice in the semi-final against Marseille (3-2 win): his ninth and tenth goal of this European campaign. Our 27-year-old compatriot reacted very happily after the game and also received compliments from his coach.
"You can say it was a magical evening. And that's an understatement," said Cyriel Dessers afterwards. "It was a spectacular match and a fantastic game to play. Scoring important goals in a full Kuip, that feeling is almost indescribable. We were confident that this could happen and that we could do this, but of course we are only half way there."
"This Marseille has a lot of qualities. Their first goal was a fantastic shot and with that second goal Payet shows his class. He was hard to stop. It's a shame we conceded two goals, but we forced Marseille into a foul and we have to remember that for next week. We have to go for it again."
Dessers did not want to say much about his future. "Whether Feyenoord wants to cough up a transfer fee for me after tonight? You don't have to ask me that, that's what other people are about. Do I want to stay? Yes, of course."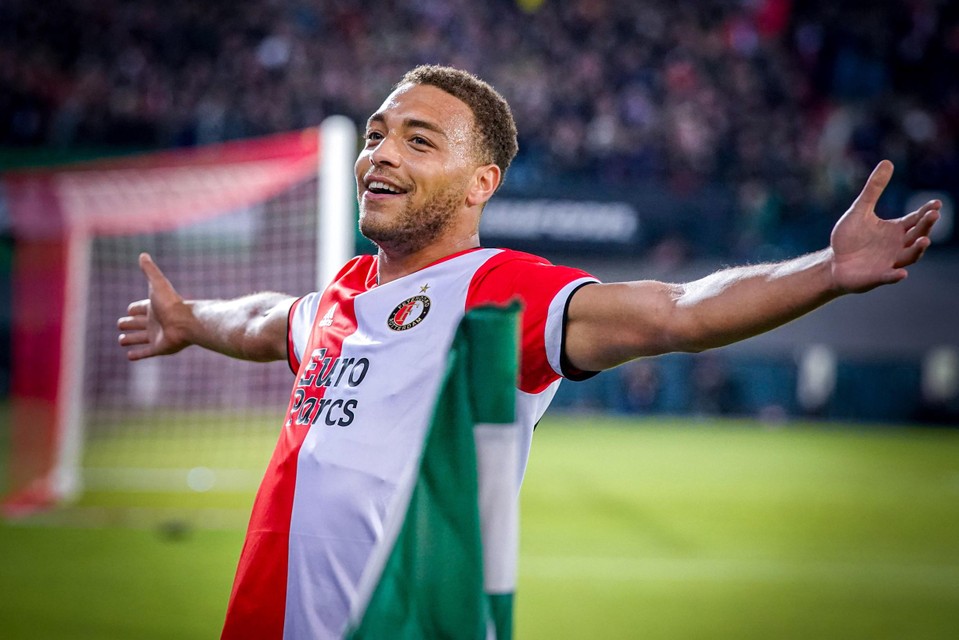 Feyenoord coach about Dessers: "If you look at performance, four million is indeed cheaper"
Coach Arne Slot was of course again very satisfied with what he got to see from his striker. At the press conference after the game, a journalist stated that "four million euros is getting cheaper for Dessers". Feyenoord does indeed have a purchase option of four million euros on the striker, but according to Slot, paying that amount to Genk is still not easy.
"If you look at his performance, four million euros is indeed getting cheaper for Dessers," said Slot. "But if you look at our financial possibilities, four million is still the same amount. That's why the performance is so special in my opinion. If you lose a very good player last summer (Steven Berghuis went to Ajax for 5.5 million, ed.), of the money that comes in does not even invest everything back and also cut back on salary, then it is special where we are now. Nine out of ten times that clubs suddenly start to perform much better, a huge amount of money has been invested in players, for example when Ajax last reached a European semi-final."