Japanese is spoken quite nicely on our football fields. With the arrival of the (former) top player Shinji Kagawa to STVV, we now have 15 Japanese players in the Jupiler Pro League. "They are modest and very hard workers who put the group first," says Japanologist and interpreter Michaël Hauspie.
The Jupiler Pro League is the place to be for Japanese. Nowhere else in Europe are there so many Japanese players in the highest division.
Japan represents the second largest group of foreign footballers in the highest division of our football. No fewer than 15 (or 5% of all players) will be working in the Jupiler Pro League after the winter break. Only France does better with 35 representatives (11%).
With 7 Japanese in the core, STVV stands head and shoulders above the rest. No coincidence, the club from Sint-Truiden is owned by a Japanese media company: Digital Media Market, DMM.com for short.
The company also offers online entertainment. Entertainment such as football.
the 15 Japanese in the Jupiler Pro League 2021-2022
club
player
age
position
Union
Koki Machida
24
central defender
Kaoru Mitoma
24
left winger
Antwerp
Koji Miyoshi
24
offensive midfielder
Charleroi
Ryota Morioka
30
offensive midfielder
RC Genk
Junya Ito
28
right winger
KV Kortrijk
Tsuyoshi Watanabe
24
central defender
STVV
Daniel Schmidt
29
goalkeeper
Ko Matsubara
25
left back
Daiki Hashioka
22
right back
Shinji Kagawa
32
offensive midfielder
Tatsuya Ito
24
left winger
Taichi Hara
22
spits
Daichi Hayashi
24
spits
KV Ostend
Tatsuhiro Sakamoto
25
center right
Beerschot
Musashi Suzuki
27
spits
Springboard to the bigger leagues

But why are so many Japanese choosing Belgium as their dream football destination?
"They see Belgium as a good introduction to European football. And as a springboard to a bigger competition," explains interpreter and Japanologist Michaël Hauspie. He helps Japanese football players such as Suzuki (Beerschot), Mitoma (Union) or Kubo (ex-Ghent) when they end up in our country.
Guys like Endo, Kamada and Tomiyasu already set a good example. After their passage at STVV, they have become permanent values ​​in top competitions: Endo (Stuttgart) and Kamada (Frankfurt) in the Bundesliga, Tomiyasu (Arsenal) even in the Premier League.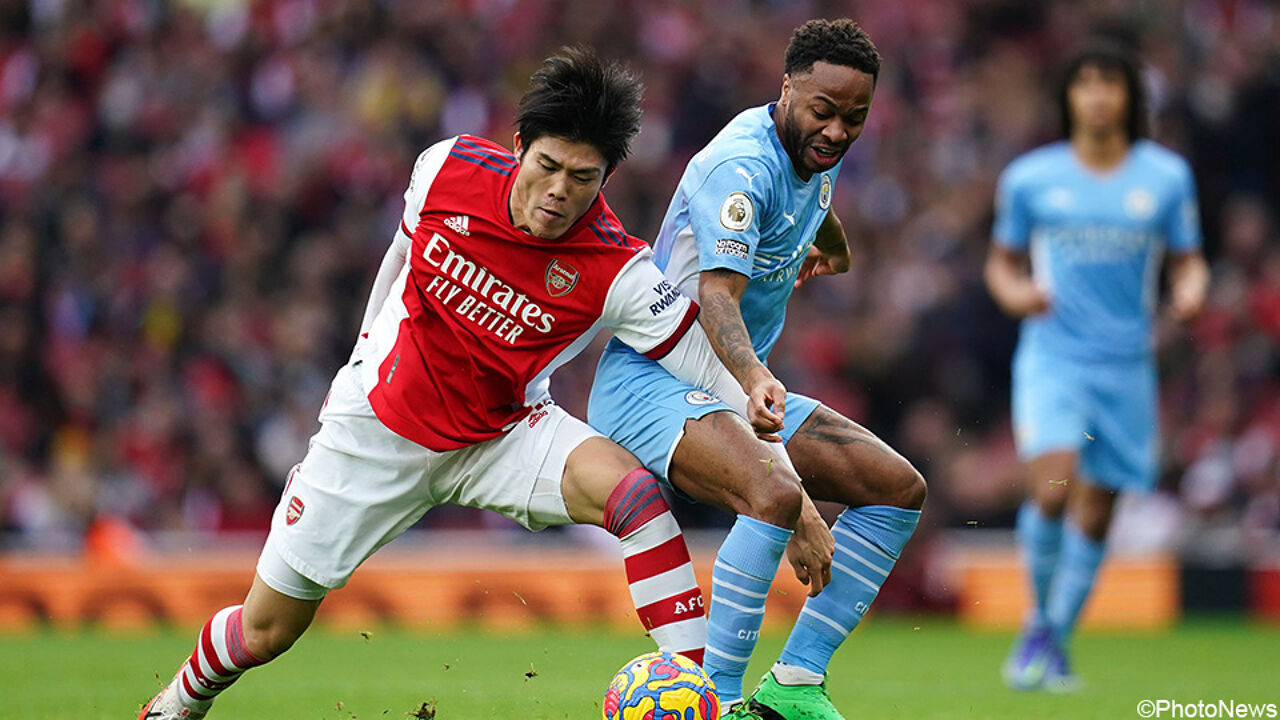 Takehiro Tomiyasu (ex-STVV) is now a fixture at Arsenal.
"When the Japanese arrive in Europe, the sporting plan takes precedence," Hauspie knows. "In the Jupiler Pro League they do not immediately earn more than in the J-League in Japan."
"The Japanese see their time in Belgium as an investment in their career. A bit like the Canadians David (ex-AA Gent) or Buchanan (Club Brugge)."
When they arrive in Europe, the sporty takes precedence. In the Jupiler Pro League they do not immediately earn more than in the J-League in Japan.
Hard workers and team players

Coaches in our country also like to see the Japanese come. The language barrier is there, but it does not outweigh the hard work of the Asian Vanakens or Mignolets.
Michaël Hauspie: "It depends from person to person. Ito van Genk sticks to Japanese, but Mitoma (Union) soon tried to speak English. And Suzuki (Beerschot) already spoke some English when he arrived in Antwerp."
"And it's true: the Japanese are hard workers," the interpreter continues. "They remain calm, they are polite and put the group above the individual. A dream for a football coach."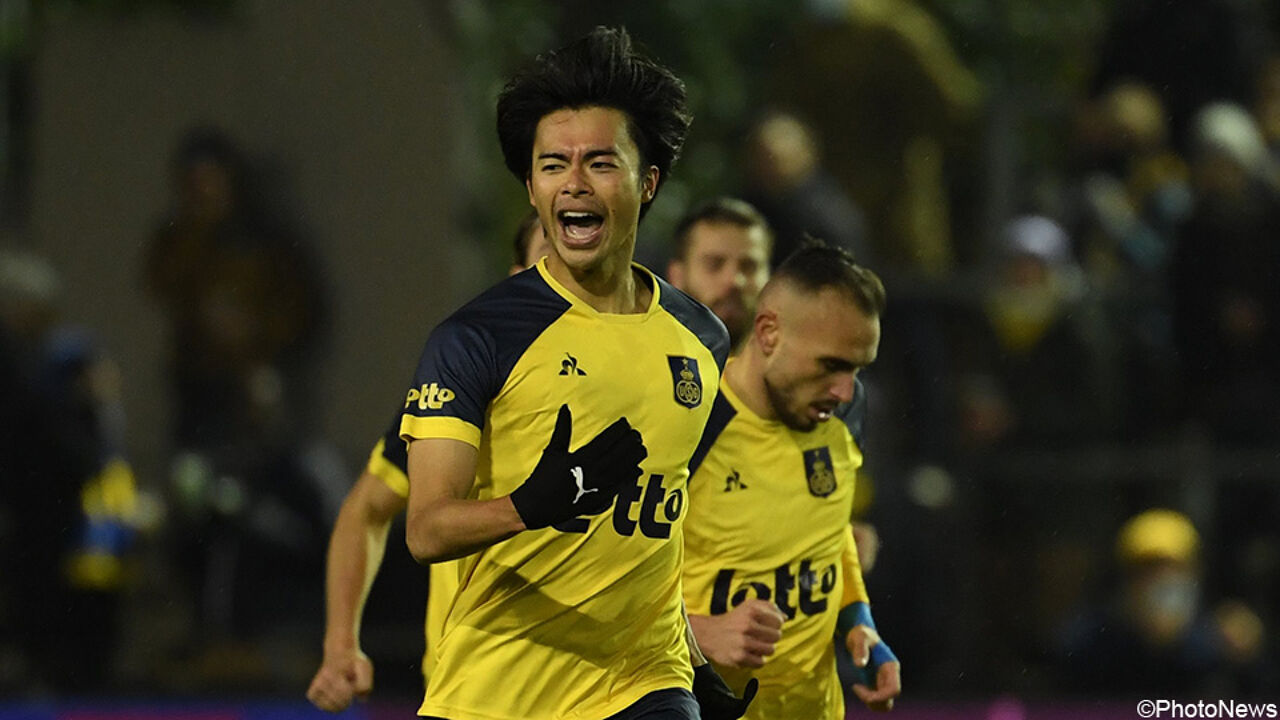 Kaora Mitoma is making good weather at Union.
Great interest from Japan

Ito who gives Genk the cup, Mitoma who swings with Union or Morioka who gives an assist in Charleroi: they have seen it all in Japan.
"Baseball remains the most popular team sport in Japan, but football has made a very big catch up. Japanese who love football may follow their players in Belgium even harder than we do the Red Devils abroad," says Michaël Hauspie. "In newspapers, on websites and through social media."
"When Kubo played in Ghent, I reported about him for a Japanese press agency. And I was not alone. Sometimes up to 5 Japanese reporters came down for matches of AA Gent. Only for him, the interest was so great."
Kagawa will soon make his appearance at STVV in the Jupiler Pro League.
Japan is already watching.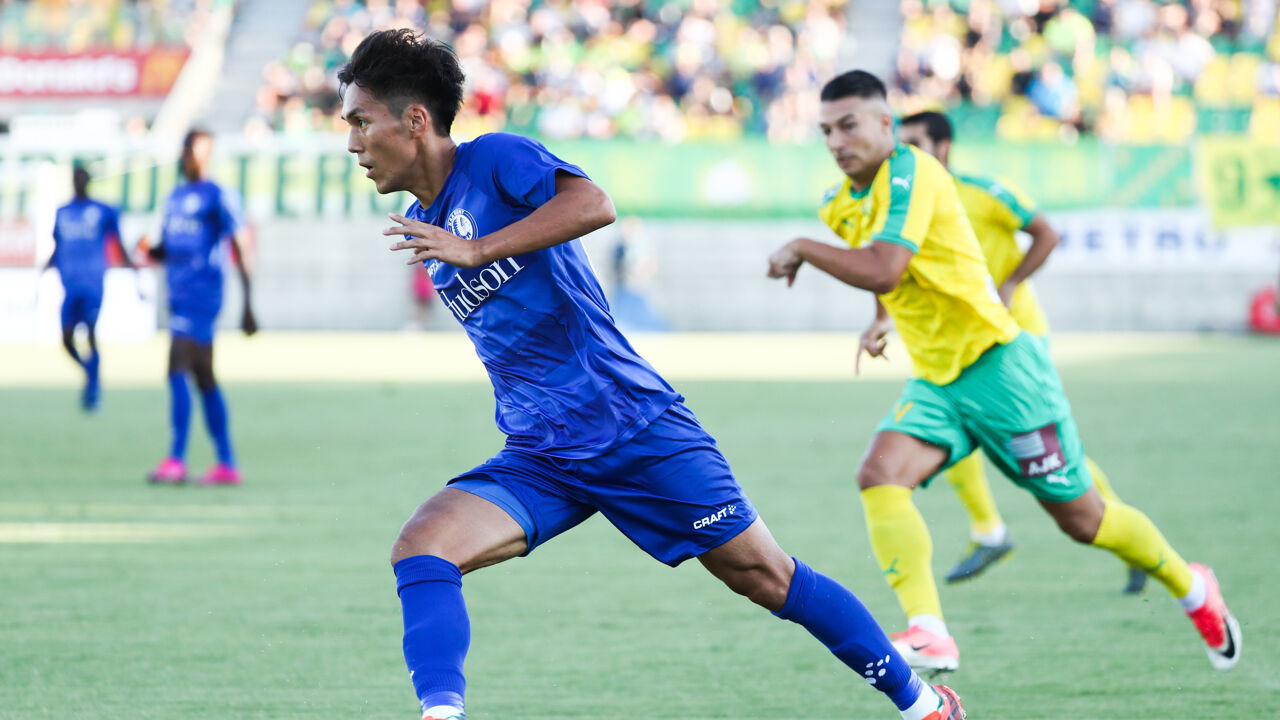 Yuya Kubo lured up to 5 Japanese reporters to Ghent. Now the attacker plays soccer in America for Cincinnati.
Predecessors of the current generation of Japanese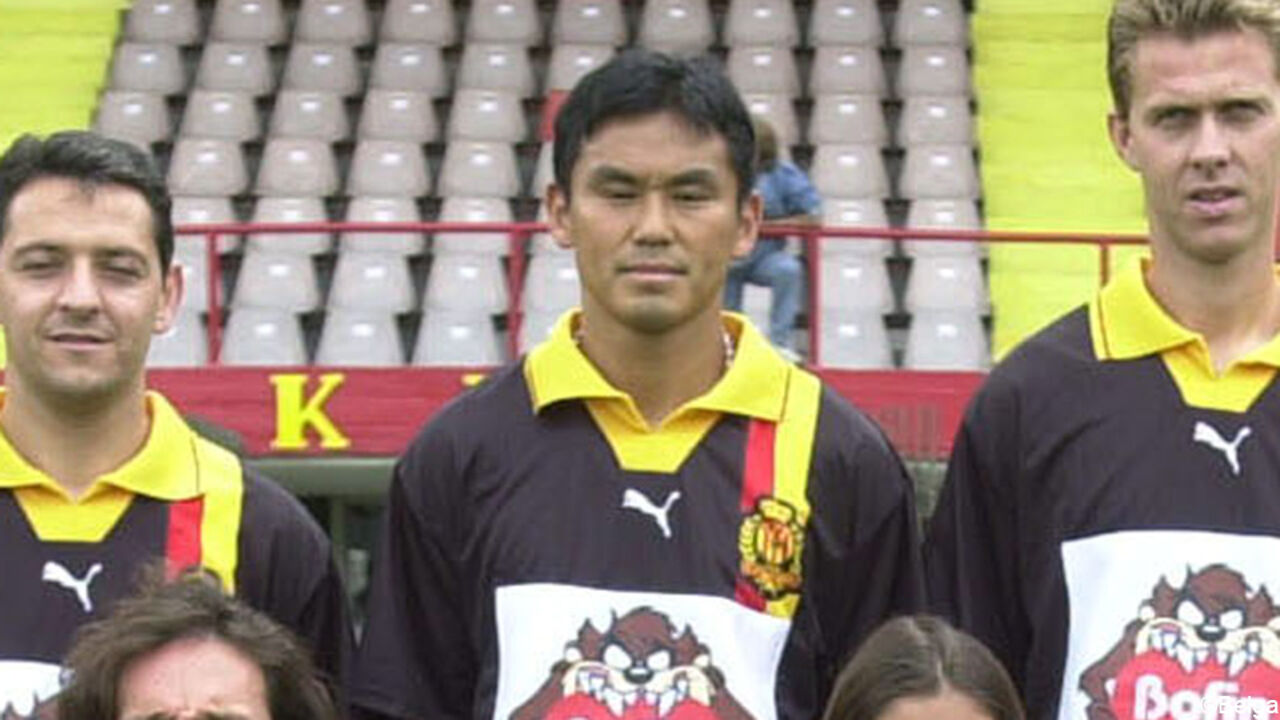 The very first Japanese in Belgium: Masahiro Endo. In 2000, the defender played 4 matches for KV Mechelen.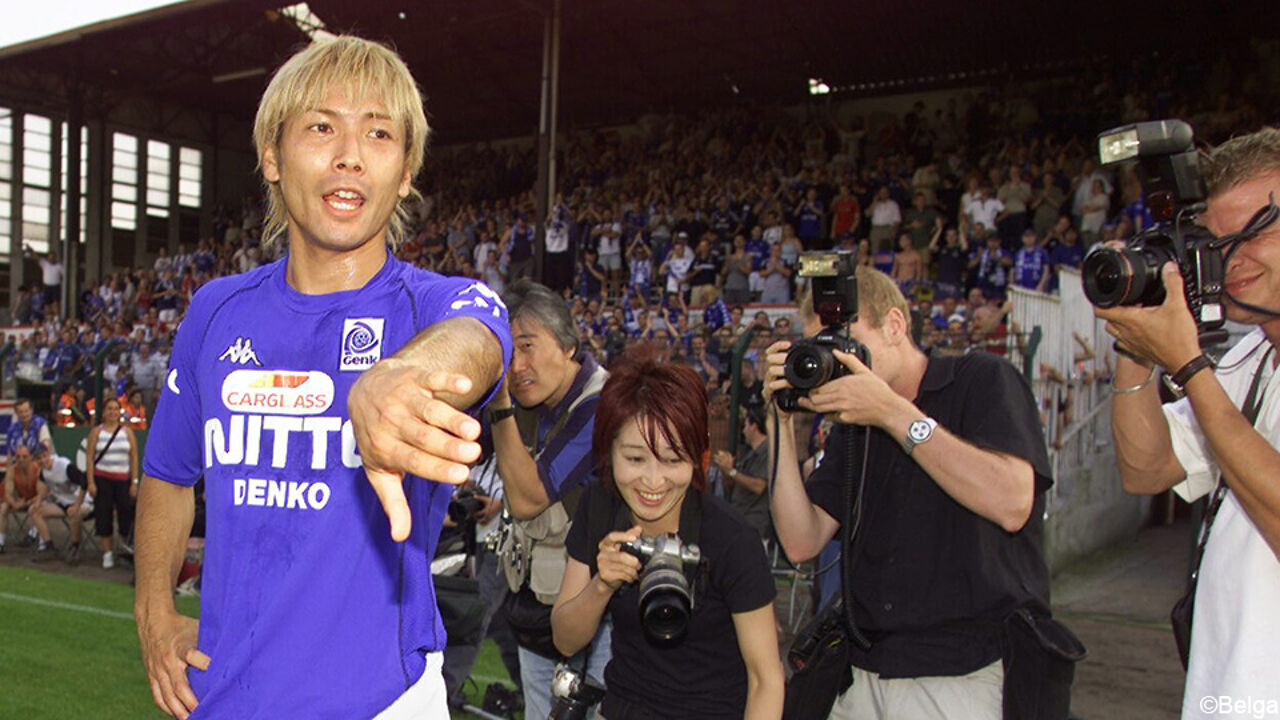 Takayuki Suzuki arrived in Genk after the World Cup in 2002. He had impressed against Belgium, but was unable to break through to the top club and then went on to play football for Heusden-Zolder.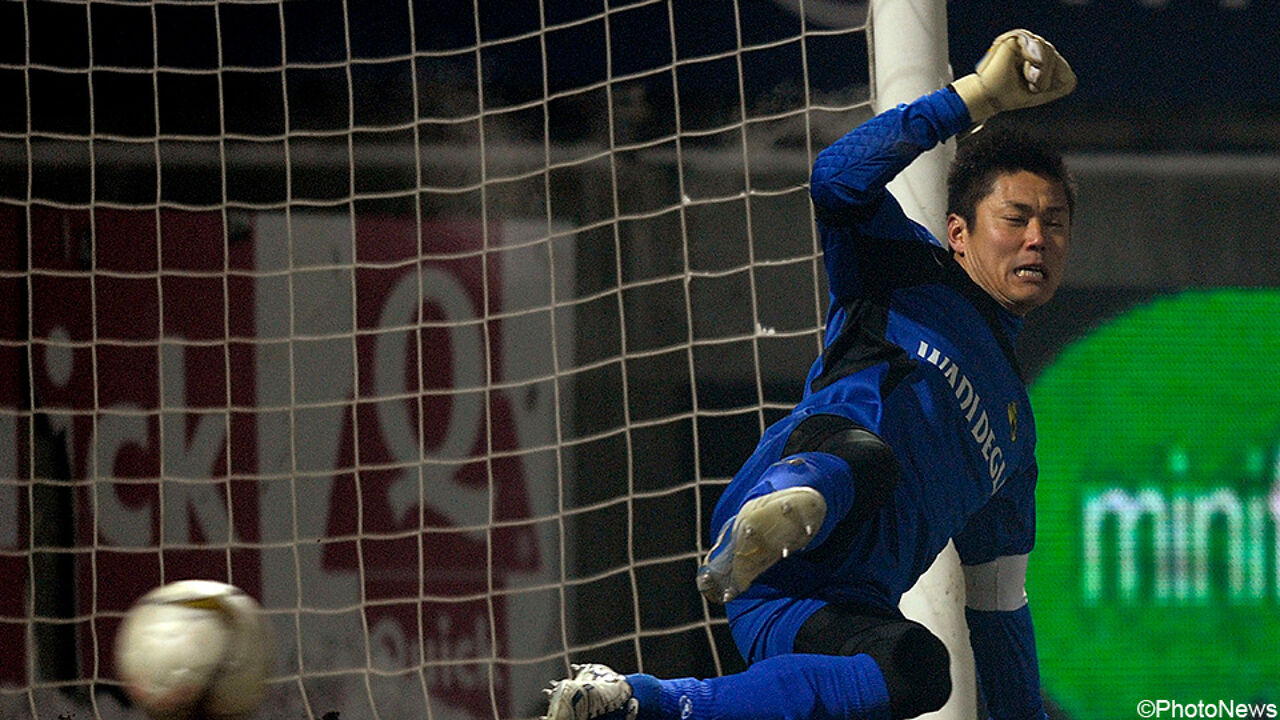 Goalkeeper Eiji Kawashima was the first Japanese player to impress in our country: first for Lierse (2010-2012), then for Standard (2012-2015). Now he is the duplication of Matz Sels in France near Strasbourg.