Joshua Kimmich was trained in the Stuttgart youth academy from 2007 to 2013.null / imago images
To analyse
With the 2022 World Cup in Qatar and the 2024 European Championship in their own country, German football is facing trend-setting tournaments. Are we still among the best in the world – or does it take longer to develop into a top nation that trains good young players over the long term, but for longer than many people are probably okay with?
29.12.2021, 13:5729.12.2021, 15:29
Serge Gnabry, Timo Werner, Bernd Leno and Joshua Kimmich. All of these top German footballers have something in common. You were trained at VfB Stuttgart in the mid to late 2000s and are now pursuing a world career.
Since these exceptional talents, however, Stuttgart has hardly produced more players at this level. This is precisely why the Swabians brought in Thomas Krücken as head of the youth department in 2019. Before that, he worked as a youth coach and manager at FSV Mainz 05 and organized youth work in Mainz, and also made a name for himself in Germany with engagements in Cologne, Berlin and Hoffenheim.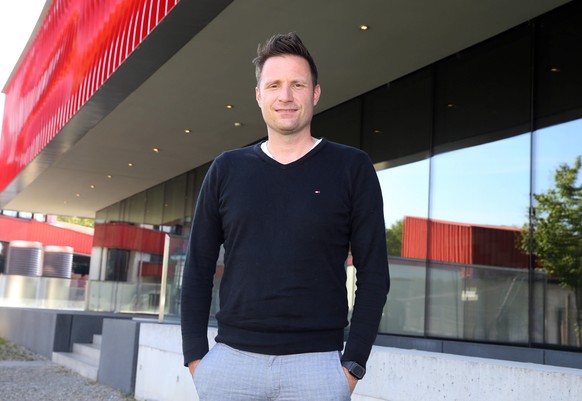 Thomas Krücken has been the head of the young talent center in Stuttgart since 2019.Image: www.imago-images.de / Pressefoto Rudel / Herbert Rudel
In the third part of the watson series "Inside German Football – How the DFB and the Bundesliga are planning the future", Krücken explains how VfB wants to promote the stars of tomorrow with a new concept. At the same time, he represents the Bundesliga clubs that want to improve the youth work of German football through individual approaches.
"Of all NLZ players, around one in every thousand becomes a first division professional. A junior performance center therefore produces a lot more failures than successes."
Arne Güllich from the Technical University of Kaiserslautern on the work in young talent centers
World Champion 2014 and then? Out in the 2016 European Championship semi-finals, out in the preliminary round as bottom of the group at the 2018 World Cup, out in the second round at the 2021 European Championship.
Since the 2014 World Cup title and FC Bayern's Champions League victory in 2020, German teams have barely managed to generate enthusiasm in an international comparison.

Other top European nations such as England and France have long looked envious of football Germany due to the seemingly inexhaustible talent pool. They have long since overtaken us.
The watson sports editorial team went in search of clues as to why this is the case in a multi-part series.
Series part 1: EM victory 2024? DFB Academy Director Tobias Haupt is reforming German football
Series part 2: DFB-Insider explains: "We rested too much on our success"
When Thomas Krücken started in Stuttgart in 2019, the great days of good VfB youth work were in the past. Therefore, he brought new ideas on the way and advocated the individual advancement of the players.
The young people should be specially trained according to their requirements, but also their strengths and their position. Crutches call this principle "potential training". "The idea behind the potential training is that we work as much of the training time available to us as possible with the individual on topics that he needs to develop," he explains in an interview with watson.
Specifically, this means: strikers have training units in which they only practice shots and thus make 60 to 80 additional attempts at goal. At VfB there are two levels: The action level, which is about repeating shots. And the situation level. There the player has to graduate under time pressure.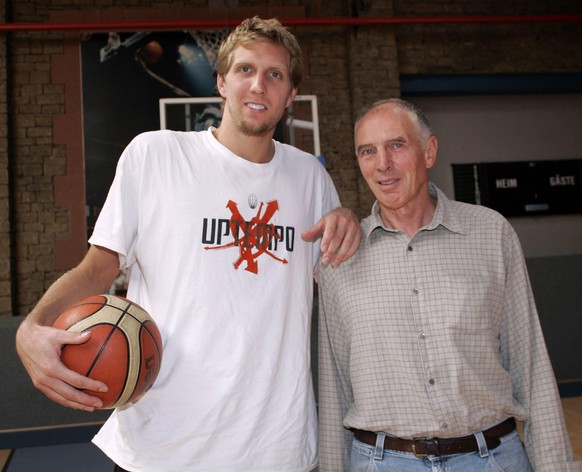 Dirk Nowitzki (left) and consultant, individual trainer and mentor Holger GeschwindnerImage: www.imago-images.de / FAF
The idea of ​​potential training came from Holger Geschwindner's crutches. For years he was the personal trainer of basketball legend Dirk Nowitzki. Crutches explained: "He criticized the fact that the footballers would not control their sports equipment and said that in basketball the players practice hundreds of throws in addition to normal training."
But crutches were not only introduced in potential training. Under him, VfB Stuttgart takes a multi-sport approach. The talents have not only soccer, but also basketball and judo training. The 44-year-old got the idea from Prof. Dr. Arne Güllich from the Technical University of Kaiserslautern. "Professor Güllich presented his studies and presented us with reasons that speak against specializing too early."
World class players train less
Arne Güllich explained his findings to watson: "World-class footballers also played other sports for an average of eight years, of which six years they took part in competitions. On average, they practiced their other sports until they were 14 years old. "In addition, world-class players would complete less football training in their entire career than professionals who are only recognized nationally but do not achieve world fame.
Research therefore explicitly speaks out against specializing and focusing on one sport too early. Güllich explains: "The more people train in a sport at a young age, the less scope the children will have in the future for later adjustments and learning processes, because they have already used up a greater part of their potential. "Güllich therefore welcomes the multi-sport approach in Stuttgart:" It seems to me a good example of how scientific findings can be put into practice directly. "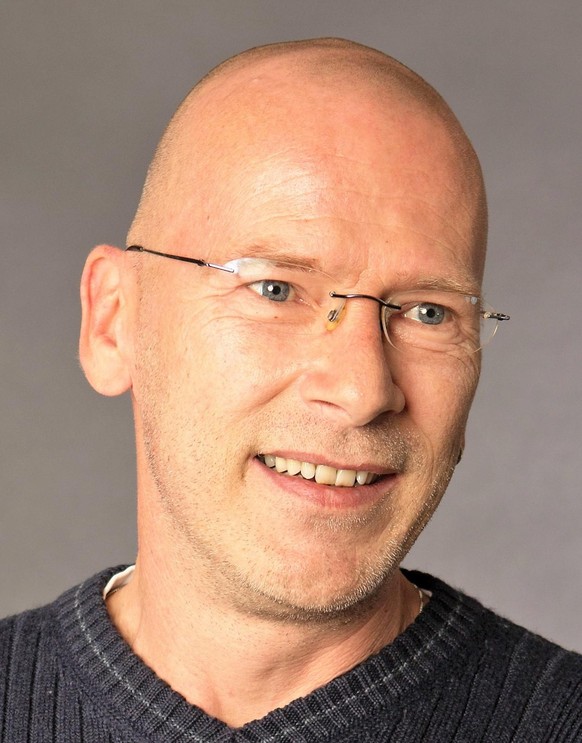 Prof. Dr. Arne Güllich from the Technical University of Kaiserslautern researches, among other things, youth development in football.Photo: Private / Private
Crutches even go so far and wish more cooperation across all sports:
"I would also like – like in Berlin – associations to join forces to encourage physical activity in kindergarten and elementary schools."
According to Krücken, this is part of social responsibility. In Berlin, the professional clubs from the various sports have launched the "professional clubs make school" and "professional clubs make daycare" initiatives. In the respective facilities, they give training to the local children.
In addition to the principles already mentioned, Krücken also sees areas with a lot of catching up to do at VfB Stuttgart and in all of the German youth work. "We can still make significant progress in athletics, the neurocentric approach and cognitive training. It is particularly about decision-making behavior and peripheral vision. There is still great hidden potential in football, which we at VfB Stuttgart have on our radar and want to promote in the long term. "
In the youth sector, the success of the team takes precedence over personal development
One problem that arises in football, and especially among youth, is the dilemma between a player's personal development and the success of the team. Often these two criteria do not go in lockstep. Or the youth coach is so under pressure to achieve results that he relies on the strongest players without strengthening the weaker ones at the moment. Although it is possible that precisely these players could develop a lot better in the future.
In order to relieve the coach of the pressure to succeed, crutches do not evaluate the team performance of his junior coaches, but how much they develop the individual players. But he also comes up against limits: "In athletics it is much easier to be able to reproduce a development process using objectified data. In football, we are in the process of developing data-dependent criteria to assess whether the players are improving subjective sensation will always be a part of the player's rating. "
55 percent of the eliminated players have mental problems afterwards
Also as a result of subjective decisions, the balance of young talent centers is often very manageable. Arne Güllich explains: "Of all NLZ players, around one in every thousand becomes a first division professional. A youth performance center therefore produces a lot more failures than successes."
It is especially bad for the children to be sorted out. "They lose their identity, their whole previous life no longer exists, and the life they dreamed of is bursting. They feel left alone, helpless and as a failure. It even goes so far that 55 percent of those selected have clinically relevant stress levels – up to and including depression. "
In order to save the players in Stuttgart this suffering, Thomas Krücken relies on communication, transparency and honesty. "This will hopefully avoid false expectations and impatience."
In order to have the youth players well prepared in the event that the leap into professional business does not work, Krücken attaches great importance to school education. "We know that very few children and young people earn money with football in the long term, so we have a great responsibility to ensure that players achieve their school goals."
He is very proud that in the past school year all players who aspired to graduate and were of the appropriate age also made it. So that there is also an alternative in the world of work in addition to the sporty path.