Hualong.com-New Chongqing Client News at 20:00 on December 31 (Qi Che) On the evening of December 30, Xiaopeng Motors launched a live broadcast of the Night of Discovery. Nearly 200 Xiaopeng car owners and Xiaopeng executives who love basketball, NBA executives and many well-known basketball KOLs gathered together to hold a basketball-themed New Year's Eve party with the theme of "Love and Dare to Explore" with the ball meeting friends. The purpose of this event is to bring together people who are obsessed with pioneering the path of love in the name of basketball, and share those exploration stories from the impossible to the possible to the realization.
Basketball is the common language of everyone who participates in Xiaopeng Automobile's enthusiastic exploration night. Every guest on the stage also has a story about love and exploration between himself and basketball: Chen Dengxing, a former bank clerk, quit his job because of basketball and spent several years practicing dunking; a hooker who is over seventy years old Year after year, Zhang Yuzhong runs tirelessly on the court with young people; Irving, a member of the Liangshan Black Hawks from Guizhou, who is only 11 years old, is under the leadership of his coach, working day and night with his friends in the deep mountains to imitate each other. The shooting posture of big basketball superstars explores more "nirvana" on the basketball court in their own way.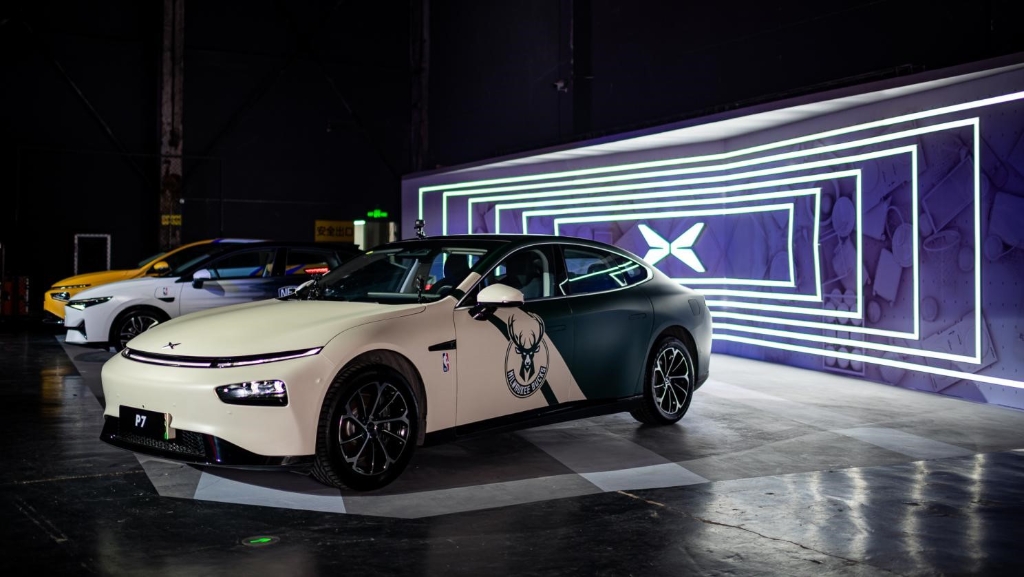 "Use ordinary names to do extraordinary things," He Xiaopeng said at the Xiaopeng Automobile Brand Renewal event on November 18 this year. Continuously exploring higher-level technology applications in the field of travel is an "uncommon thing" that Xiaopeng Motors has done in the past and in the future. In the past 7 years, Xiaopeng Motors has been adhering to the insistence of full-stack self-research on intelligence, and has successively brought three intelligent products of Xiaopeng G3i, Xiaopeng P7 and Xiaopeng P5, which are completely different from traditional cars, and have won a large number of users. While giving feedback, Xiaopeng Motors has also become a focal point in the field of smart cars.
While continuing to improve the degree of product intelligence, Xiaopeng Motors also began to strengthen the brand spirit to bring users a cooler, more international and more valuable influence. The brand spirit of being brave to explore will run through every important node of Xiaopeng Motors in 2021: the full-course escort assists the torch relay of the 31st World University Summer Games in Chengdu, 1024 Xiaopeng Technology Day, and Xiaopeng Motors loves exploration tonight Night and so on. Ordinary is great because of love, but also because of the courage to explore, the spirit of such an explorer has gradually internalized into the common temperament of Peng friends.
The night of love to explore is a gorgeous footnote for Xiaopeng Motors' brand spiritual exploration in 2021, and it is also a way to open a new chapter for the Xiaopeng brand in 2022. Use the exploration of science and technology to lead future changes in travel. To be an explorer of future travel is Xiaopeng's unswerving brand positioning.
.