If there is a device that has gained weight among users in recent years, those have been smartwatches. Clocks have stopped giving only the time to be a notification center and a monitor of our health in real time, a trend that has grown in Spain with the rise of a brand especially: Amazfit.
There are many who relate this brand directly to Xiaomi, because it is under the umbrella of its ecosystem, however, it is totally independent and each year that they advance they manage to scratch a greater market share. Your success? Very complete smart watches, with a premium design and a really accessible price.
If your brother-in-law is one of those who recommended a Xiaomi at Christmas dinner for quality and price, something similar happens with Amazfit in the smartwatch section. Their proposal is so complete that they have already managed to lead the market with 25% market share in Spain. "A total success with the little time that we have been in Spain", they explain from the company.
For this Christmas they have launched three new proposals. The Amazfit GTS 3, the Amazfit GTR 3 and the Amazfit GTR 3 Pro, three models whose prices are below the cheapest Apple Watch, since they move between 150 and 200 euros. But are they really worth it? We have tested the Amazfit GTR 3 Pro (199,90 euros), the most ambitious of them, to see first-hand if it is a good alternative to the Apple Watch.
A sensational design
The first thing that catches the attention of the GTR 3 Pro is its design, how well finished it is. It gives the feeling of being a completely premium smartwatch and suggests that it costs more than it is really worth. It is inspired by the design of classic watches with what comes with a circular dial with a crown and a button on the right side.
Beyond the aesthetic touch, the crown allows the user to move through the menu interface or applications more fluently, in a similar way to what happens with the WatchOS of Apple's Apple Watch. The crown also includes a button from which we will launch the menu, while the other button can be used to activate workouts quickly.
One of the most interesting details of the design is in the feeling of immersion it gives the large 1.45-inch screen. The bezel of this with the aluminum chassis is imperceptible and you have information at a glance in a comfortable and pleasant way since it occupies around 70% of the front. With this large screen we will be able to follow, depending on the sphere we choose, different details of our day to day that go from physical activity to the time that will be done in the next few hours or notifications.
The design is also prepared for resist underwater up to 5 atmospheres, both in the pool and in the sea. The idea is that the user can take advantage of their watch to swim without worries and thus take a measurement of the sport they are doing stroke, after stroke.
Focused on health
If Apple led the way for smart watches with the Apple Watch that marked the entire industry, Apple was also the one who promoted that the smartwatch should be more than a notification center and offer added value focusing on health. Something that Amazfit shares and has taken up this particular ordeal taking a point beyond its biometric tracking suite.
The new watch features el sensor biométrico BioTracker PPG 3.0 with six photodiodes that allow controlling blood oxygen, heart rate, stress levels as well as sleep quality, daily details that are increasingly important and that have gained relevance after the Covid.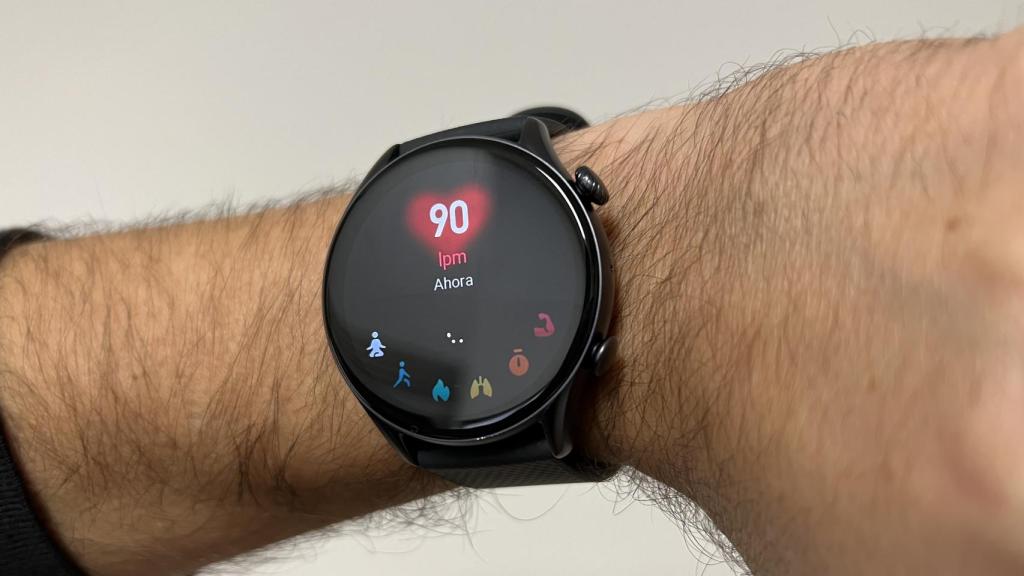 With a single touch the GTR 3 Pro allows you to know the heart rate, blood oxygen saturation, stress level or breathing rate. Heart rate control is carried out throughout the day, sending alerts to the user if the data recorded is abnormal. It will also warn if the oxygen level in the blood is unusually low at times when it should not be, an especially interesting feature in these times of omicron advancement.
Other details that the watch automatically tracks are the quality of sleep, giving suggestions to improve habits and rest better, as well as stress levels or the menstrual cycle.
However, one of the most interesting details is the commitment to su medidor PAI (Personal Activity Intelligence). This user evaluation system that we have already seen in previous models, now goes a step further by having more data that allows you to understand how the user is.
The system takes into account small daily actions, beyond sports activities, to translate this data into a personalized marker that allows you to easily understand your health status.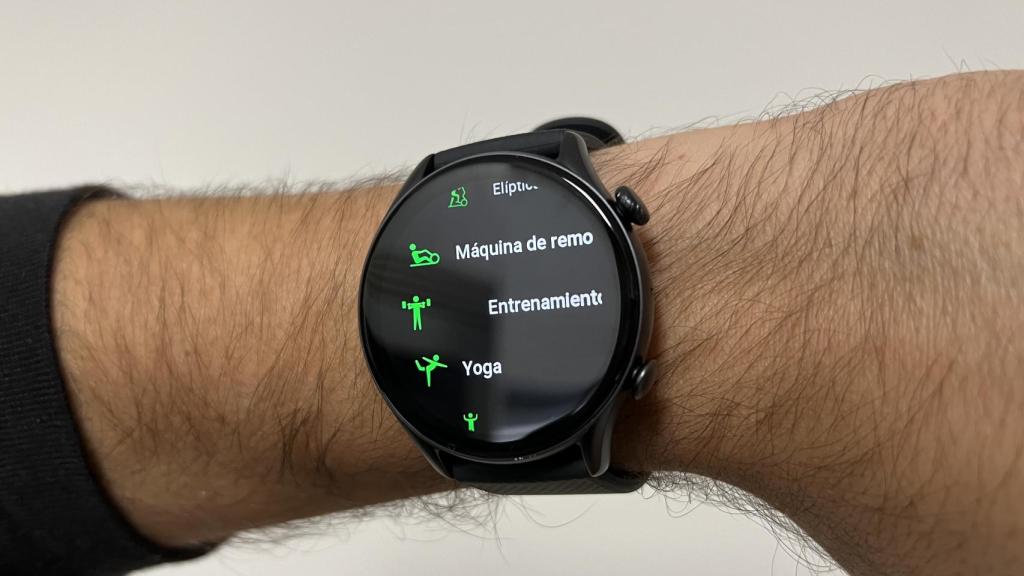 With regard to physical activity, it has up to 150 sports modes that the user can select. They are included in running, cycling, swimming, outdoor and indoor training, dance, boxing, ball sports, water sports, ice and snow, recreational, table and card sports, and other sports. Thus, it has a varied catalog that ranges from running to spinning through archery, esports or cross training.
In this section, it is more interesting in eight sports (outdoor running, indoor walking, walking, treadmill, cycling, rowing machine, elliptical and swimming in a pool), since it will only be with them when the watch recognizes which sport is is performing and it will not be necessary to mark the beginning or the end of the training. A function that the Apple Watch has had for generations and that now comes to the GTR 3 Pro.
Alexa and an absence
The Amazfit GTR 3 Pro a smooth and simple user experience with the new operating system Zepp OS. Since it is not only better integrated into any mobile phone, whether Android or iOS, but we can also have quick access to data and incorporate New applications to the clock that are arriving thanks to the wide community of developers.
Although the system is more advanced than in previous generations and offers more possibilities, you miss having more control of what can be done on the watch, from the watch itself. Better manage and configure the spheres or incorporate new applications without having to go through the mobile.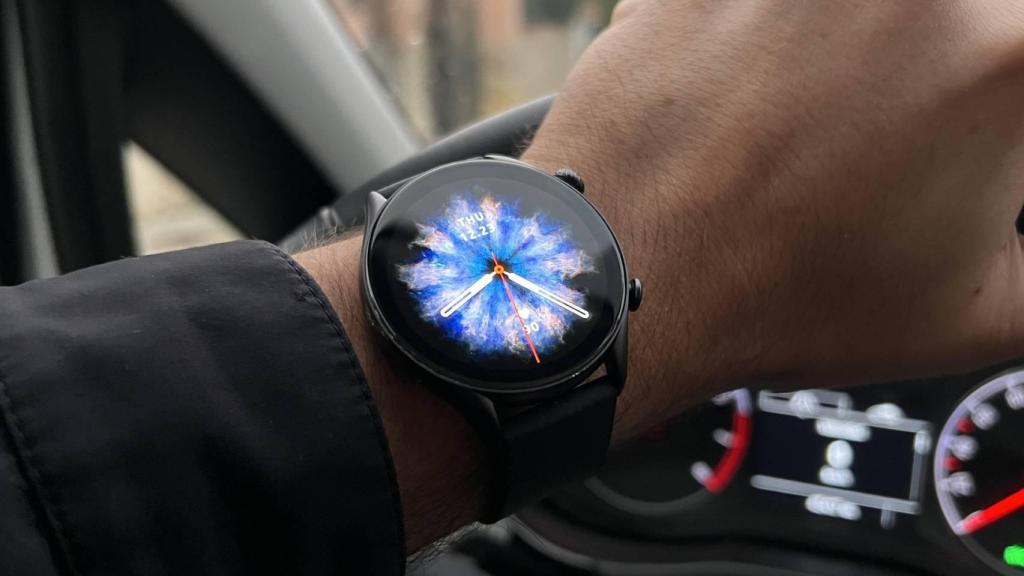 On the other hand, one of the great additions to the Amazfit smartwatch is Alexa. Amazon's smart assistant is now on our wrist with what we can ask you to set an alarm, ask anything or translate a conversation. Of course, if we do not have a connection, the watch itself brings its assistant with which we can control the smartwatch and thus ask to activate a sports mode or show some statistics without having to navigate through the menu.
In addition to all the health monitoring and conversation with Alexa, the GTR 3 Pro has everything we could expect from a smartwatch. Manage notifications, calendar, find the phone, remote control of the phone's camera, timer, control the music or receive phone calls.
All these capabilities also taking into account that it has great autonomy. East It is not a watch of what to charge every day. With a typical use we can have almost two weeks of autonomy, but of course, the use that is given is key here. If it is used intensively it will last around a week, but if it is in battery saving mode it will be around a month.
However, Amazfit has not yet incorporated one of the most requested features by users to its more premium watch: payment from the watch. At a time when contactless payment has been established in most merchants in Spain, the GTR 3 Pro is missed do not have NFC to which you can associate a payment system and not having to take out your mobile or card to pay. Here WearOS and Watch OS are ahead.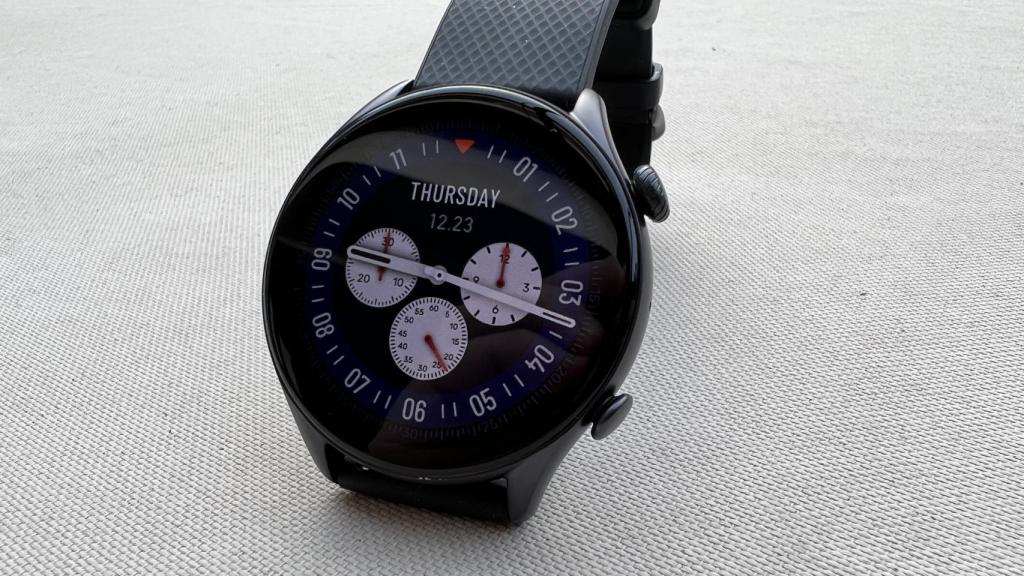 I buy it?
The Amazfit GTR 3 Pro is a great smartwatch and a sure hit gift this Christmas. It offers almost everything that can be asked of a smartwatch in 2021 in terms of features, performance and design. All at a contained price that does not reach the 200 euros. It is the king of quality and price.
It is a more recommended purchase for users who have an Android mobile because if the phone they have is an iPhone, a better option is to go to the Apple Watch SE due to the total integration with the ecosystem of the California company as well as the possibility from pay at merchants through Apple Pay from the wrist.
You may also like…
Follow the topics that interest you
.