Los Indios continues to add trophies to their crowded showcases at the Tomás Corrado Stadium.
Last night he beat Argentino 87-70 and was crowned champion of the Clausura tournament "Cristian Márquez" of the Juninense Basketball Association.
The Indians dominated almost the entire game (except the third quarter) and was a fair winner of the contest. Great task for Nicolás Payero, a neat work by Julián Aréjula at the base and the performers Pablo Martínez and Gastón Berestein always in force on the scoreboard.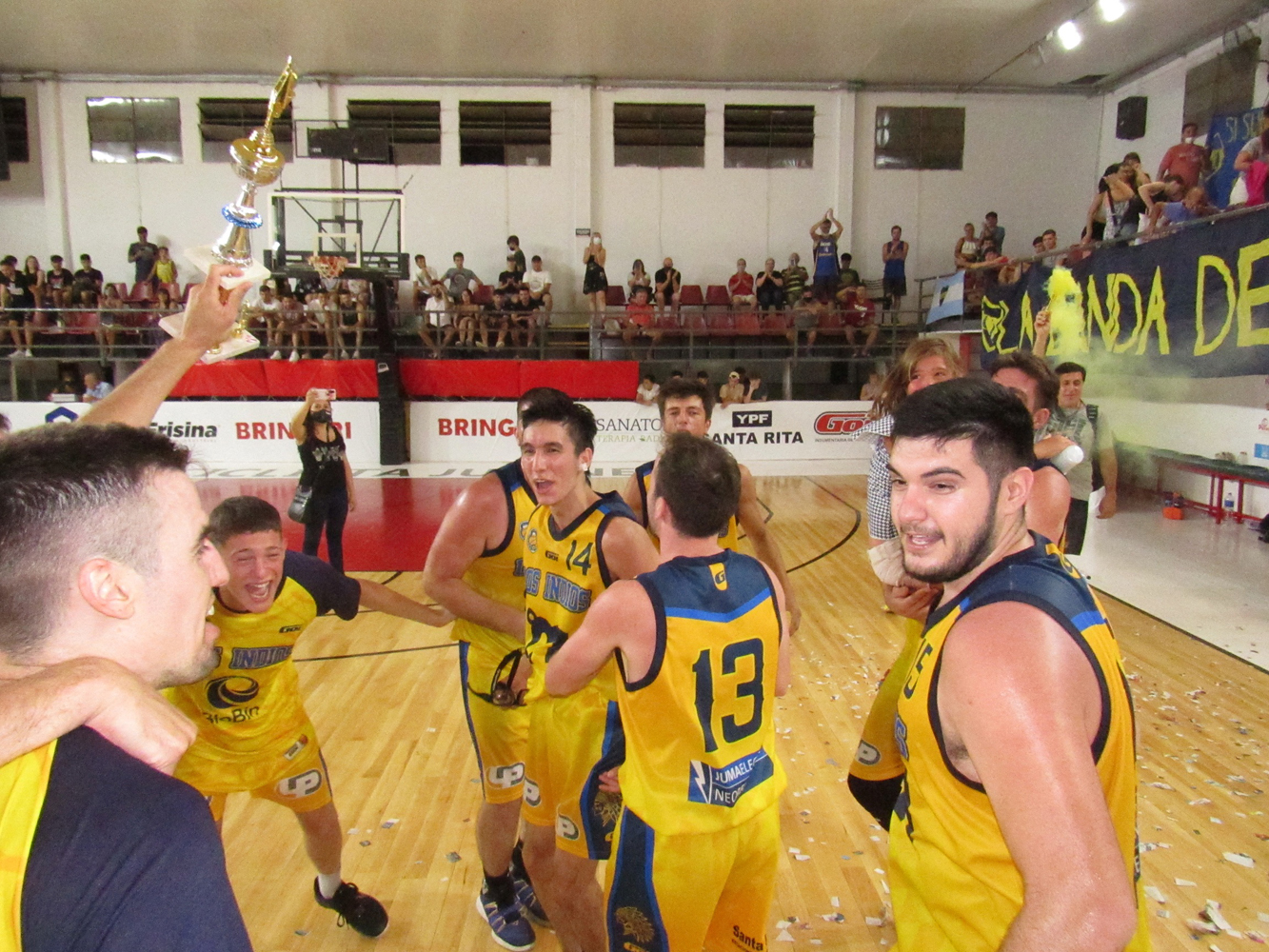 Last night
U19 – Argentino 74 – Junín 38
U15 Sowing
Junin Club
Match N ° 1
Cavul 85 – July 9 87
Match N ° 2
Argentino 37 – The Indians 70
Thursday 30 final
Cycling Club
July 9 vs. Los Indios
Category U19
Today
Junin Club
Match N ° 1
19.30 Cyclist Vs July 9
Match N ° 2
21.30 Argentino Vs Los Indios
Wednesday 29
Junin Club
Final "U19" Single Match
21 winners of both semis matches
Category "U17"
(to a game)
Today
Cycling Club
Match N ° 1
19. Argentino Vs Cavul
Match N ° 2
21.15 The Indians Vs July 9
Thursday 30
Cycling Club
Final "U17" – Only Match
The winners of both semis matches
____________________________________
Watch TeleJunin live