His love for artistic gymnastics was born far from the capital. They were formed roughly and in the midst of many limitations. In their childhood days they dreamed of representing the country and their fighting spirit has allowed Edward Alarcón and Edward Gonzales to win three medals at the Cali 2021 Junior Pan American Games.
They were both just six years old when they were first told about the basics of artistic gymnastics. That was how Edward Alarcón from Arequipa and Edward Gonzales from Trujillo, had their first contact with the devices, demanded by the enthusiasm and professionalism of their coaches.
Over the years, national athletes stood out and a group of talent scouts from the Peruvian Sports Federation of Gymnastics (FDPG) did not hesitate to take them to the Peruvian capital, in order to optimize their performance in Sports Center 1 of the Legado headquarters. from the National Sports Village (Videna).
In this way, Alarcón and Gonzales worked double shifts, almost without rest, demanding to perfect each step to the beat of the classical music that is heard daily in this remodeled headquarters for Lima 2019. Even hours before traveling to land. Colombian gymnasts performed their last rehearsal prior to the official competitions in Cali 2021.
"I started in Artistic Gymnastics, motivated by my father, who was a national champion many years ago. Since I was 11 I compete internationally, representing Peru. Leaving my family to train in Lima was a difficult decision. My parents are dedicated to making polo shirts and so I have had the support of studying Communication and Marketing. I have known how to divide my time between training and studies ", affirms Edward Gonzales, winner of a silver medal in the men's jumping event in Cali 2021.
In turn, Edward Alarcón, winner of the two silver medals in the Horse with Arzones and Rings tests, asserts that carrying out a specialized training base in the Videna, together with the best Peruvian gymnasts, was decisive to achieve the objectives in the Junior Pan American Games.
"I really liked soccer, but my parents convinced me to practice Artistic Gymnastics. Víctor Castillo has been my coach since I was 9 years old and we have followed a very tough routine to improve. I also study Computer Science, because my dream is to have two professions, "says the Arequipa, who has also won a silver medal in the last international qualifying event for Cali 2021, held in Guadalajara.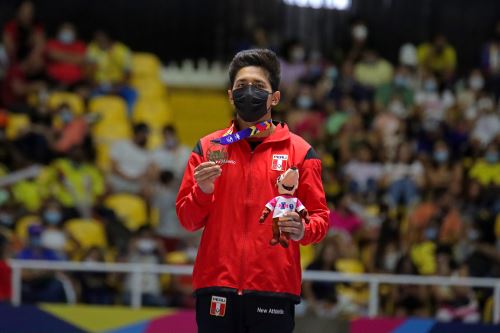 Now, the young 18-year-old talents dream of qualifying, for the first time, for the Men's Artistic Gymnastics of an Olympic Games. In addition, they look optimistically at their classification to the Pan American Games in Santiago 2023.
So far, Peru has accumulated 12 medals: 7 silver and 5 bronze, after the outstanding participation of Angelo Caro (skateboarding), Santiago Villegas (weightlifting), Noemí Huayhuameza (judo), Kiara Arango (judo), Yumiko Tanabe (judo), Arnold Prado (judo), Javier Saavedra (judo), Eliana Vásquez (taekwondo) and Inés Castillo (badminton).
All of them have trained at the Legado headquarters, which continues to work hand in hand with the different federations, offering quality facilities, so that our athletes have better options when representing us internationally.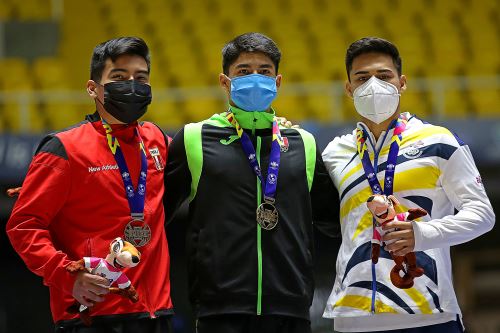 More in Andina:
? Alianza Lima begins to strengthen its team to face the next season of games for the Copa Libertadores and Liga 1. https://t.co/FomhnzAEwE

The names that sound to join the squad are Raziel García, Paolo Hurtado and Christian Ramos. pic.twitter.com/acSOG3iPqT

– Andean Agency (@Agencia_Andina) November 30, 2021
(FIN) NDP / JSO
Posted on: 11/30/2021
.