MERSIN (DHA) – Çukurova Basketball Club (ÇBK) Yenişehir Municipality in MERSIN, Herbalife Nutrition Women Basketball Super LeagueNesibe will play away in the 8th week of Intellectual He started the preparations for the match without interruption.
A short meeting was held at the facilities before the training under the supervision of Head Coach Olcay Orak. Then the basketball players warmed up by throwing the tourniquet, and they worked mainly on tactics. Tiffany Hayes, who did not participate in the training due to the pain in her ankle, made a straight run separately from the team.
Emphasizing the importance of the Nesibe Aydın match, Head Coach Olcay Orak said, "We want to win all the matches we play in line with our goals and we make our preparations accordingly. MyrtleI believe we will return to ' with a win," he said. " WE WANT TO GIVE A WIN." Shavonte Zellous, one of the top scorers of the team, said, "We go out to all our matches to win. We are preparing for the Nesibe match with this seriousness. We want to show a good game and present a victory to our fans and our city," he said.
Çukurova Basketball, which will go to Ankara by road on Friday, will wait for the game time after the last tactical training here. The match will be played on Saturday, December 11 and will start at 16.30.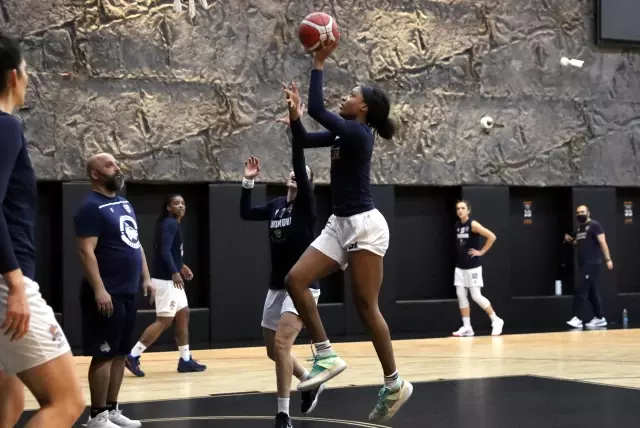 .