tennis">
The jubilation at Alexander Zverev was great. © APA / afp / MARCO BERTORELLO
Olympic champion Alexander Zverev crowned his brilliant tennis year with the 2nd title at the ATP season end.
21. November 2021
Author: dpa / am
The 24-year-old from Hamburg impressed on Sunday in Turin with an undisputed 6: 4, 6: 4 against the Russian defending champion and, like in 2018, triumphed at the prestigious ATP Finals. That the final went to Zverev so confidently in just 75 minutes was a surprise.
Apart from the Grand Slam tournaments and the Olympic Games, the ATP Finals are the most important event that can be won in tennis. Zverev is now considered the unofficial tennis world champion.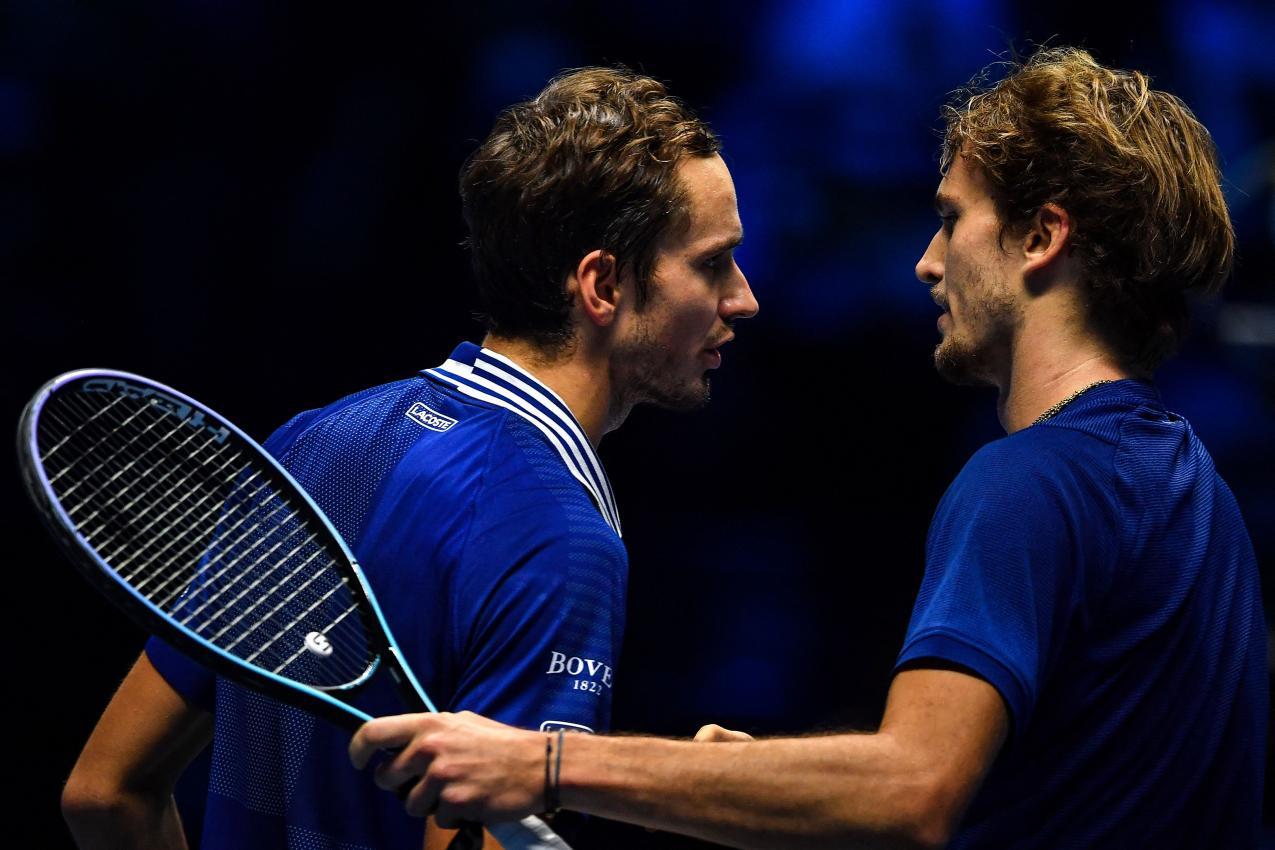 World ranking 2 Medvedev (left) had to admit defeat to world ranking 3 Zverev (right). © APA / afp / MARCO BERTORELLO
In the preliminary round, Zverev had just lost in the tie break of the third set against Medvedev. In the semifinals, as in the summer games in Japan against the Serbian tennis star Novak Djokovic, the German caused a surprise. Against the US Open title holder Medvedev, Zverev built on this performance on Saturday and deservedly won. The prize money of 2.143 million US dollars should sweeten his vacation.
recommendations