After the 13th match day, Dante Vanzeir visited the studio of Extra Time. The Revelation Union striker talked about his own ambitions and those of his team and he also spoke with the other analysts about his connection with Deniz Undav in the striker. And his remarkable shin guards were also discussed.
Undav-Vanzeir: the most successful duo in 1A

Union won last weekend with 0-2 on the field of Gent. Agree? "We did give up in that 1st half," Vanzeir admitted. "If it had been 5-2, we would have nothing to say." Vanzeir did score the opener for his club, again on a pass from Undav. It is already the German's 6th assist on Vanzeir.
Was that connection there from training 1? "No, not at all. I knew we would be complementary, but at the beginning of the season I played on the wing and he as a striker. And after 3 or 4 matches we changed the system. And then it became clear that we found each other easily."
Did they have to speak to Mazzu for that? "I already talked to him about it before I came to Union. I think I perform better as a 2nd striker, but he still wanted me on the wing in a free role. But we had the team for a 3-5 -2. And then we talked together with the group. Mazzu is very open about that."
We speak English with each other and the language of football.
And now they are the deadliest duo. "We speak English to each other and football language. We also click next to the field and we are constantly playing tricks."
"Is it important that it alternates well and that it remains in balance between the two of you, the number of goals and assists?" Vandenbempt wonders.
"It is not conscious, but we often laugh about it. If I score, he does not score in that match and vice versa. And we want to change that."
Vanzeir: "I play with shoe soles as shin guards"

At the start of the broadcast, Vanzeir also came up with a fact. He plays with shoe soles as shin guards. "Just like a football shoe. I have arch supports, so that's easy. I then cut them in two."
"It's not ideal as protection, but something has to stick there. They don't really check anything. So I don't really know if it's allowed or not. It's just very light, you don't feel it and it doesn't move."
"Ordinary shin pads are also light, but they are a bit plastic or rubbery. And that sometimes pulls on my hair. Those soles don't. I put some tape around them. In the meantime it's just a habit."
Vanzeir is not the only footballer who does it. "I think almost 50 percent."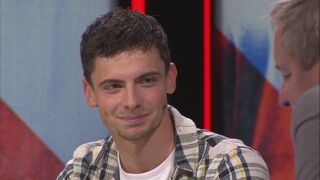 Vanzeir: "Mathematically we are not yet certain of the preservation"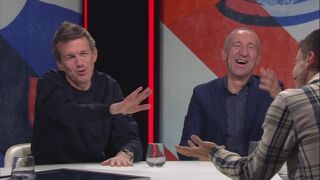 Vanzeir: "We don't really have a broad core"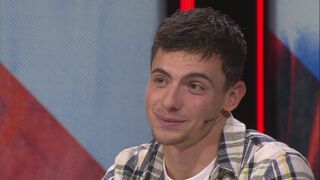 The questions to Dante Vanzeir: