Updated:
Keep

The of Antonio Lopez (Puerto Lumbreras, 1989) cannot be said to have been precisely a smooth race. Quite the contrary, because he never hid his leg. Brave in each dispute, the brave Murcian defender had to overcome a torn cruciate ligament in his left knee and was able to continue playing football after destroying the one on the right twice. Falling to get back up, hours and hours of solo work in the gym to continue in his world, that of the locker room. With that medical history and already 32 years old, the central was aware that he was running the risk that the body could say enough in any game, but the withdrawal came just a few days ago in the way he never imagined.
This time there was no whiplash in the joint, no pain because the heart silently attacks. "I had never had any symptoms, the problem came suddenly, overnight. After having undergone three long-term injuries, that the withdrawal came to me like this was a stick because no player thinks that he may have to hang up his boots due to a heart problem, "explains ABC the Former captain of Real Murcia. The warning that ended up triggering his premature goodbye jumped during a training session in which he suffered a tachycardia, an episode that recalls, at least in qualifying, the one that now keeps Barça player Kun Agüero in suspense, although doctors say that each case is different . The Argentine could announce his goodbye this week.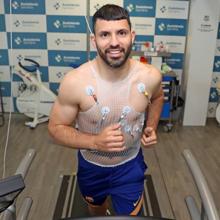 The harrowing images of the Danish Erikssen in the last European Championship, the withdrawal of a myth like Iker Casillas and now the uncertainty of the azulgrana Omen. «Kun Agüero has undergone a diagnosis and therapeutic process by the doctor Josep Brugada. The effectiveness of the treatment will be evaluated to determine the process of his recovery, "explained Barcelona in a statement after the forward suffered an arrhythmia a day ago in the game against Alavés. The medical reports to report heart injuries of elite players are repeated in recent years and the cases multiply as you dive down the lower rungs of football. Here the withdrawals are not media. Nor with the pockets covered, which increases the feeling of frustration and emptiness in the footballer. "In my case, unlike Kun, there was no uncertainty about medical tests and results. I had to digest from one day to the next that football was over, that was very hard, "he recalls. Alvaro Zazo in his conversation with ABC. The former midfielder defended clubs such as Fuenlabrada, Rayo Vallecano, Leganés and Tenerife, and in 2019 he carried the San Sebastián de los Reyes captain's armband when he fainted in training. That day was his last contact with professional football dressed in a short, although he is still linked to the ball through his representation agency.
"That Monday was normal, but after two efforts I collapsed. They rushed me to the hospital and they detected an arterial injury. They gave me a catheterization and they solved it for me, but the doctors couldn't release me for high competition, so I had to withdraw. The news was a stick, but, because of how my episode had been, I expected it. I had to reinvent myself », remembers Zazo.
Same as him, Antonio Lopez He keeps in a folder the medical report in which he is prohibited from practicing any highly competitive sport. A role that has changed his life, although he still feels like a footballer because he has barely put his boots on for a month. "Little by little I assimilate everything, but I still feel that I am missing that day to day in the dressing room, there are complicated moments, the truth is that it costs", acknowledges the Former captain of Real Murcia. Now he has to think about the future and the club has given him reassuring support for tomorrow. "They have told me that they want me to remain linked to the entity, whether in the offices, in the coaching staff or in another position, to see what I would like to do. It is a gesture that I appreciate because it gives me peace of mind about the future at a very delicate moment.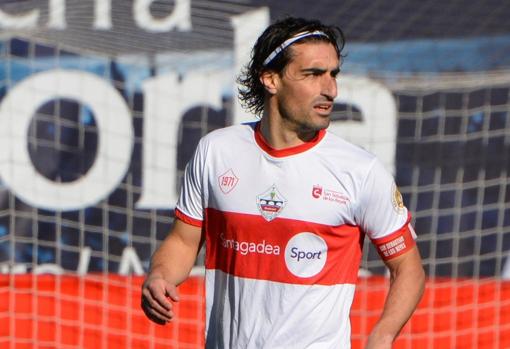 The strange sensation that now accompanies Antonio López's day-to-day life is what he has managed to overcome Alvaro Zazo two years after experiencing a scare that, however, does not stop turning. «I was always controlled, I passed stress tests and all kinds of tests without problems during my career, And I could never imagine that my heart would fail me But he failed me and football ended early, no footballer expects his retirement to be due to a heart problem.
«An episode that marks»
ZazoHappy now helping other players with his agency, he calmly recalls the fears of the first days after retirement, the most difficult. «I wanted to go back to doing sports even if it was not at a professional level. I was terrified of not being able to go out for a run, go to the gym or not be able to play paddle tennis with my friends. Thank God they tell you that you will be able to do it and after two years I have succeeded, but I still have fear in my head. Over time I have managed to overcome it, I have lost part of that fear, but there are things that I no longer do, like going to run alone in the mountains, I no longer dare. An episode like the one I lived marks you for life».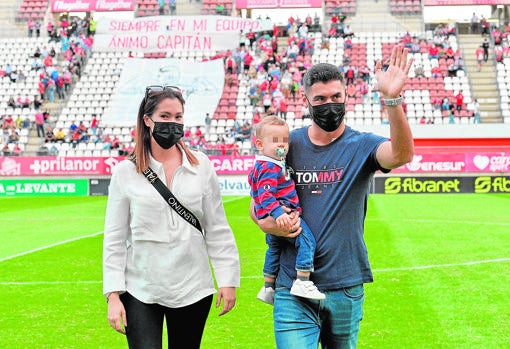 But each case is different and not all coronary pathologies end up forcing the dreaded withdrawal or unleashing fears. Cardiologists and surgeons saved the careers of players like another ex-murcianist, Juanma Valero, one of the first footballers to remain active after being operated on after suffering a tachycardia (1999). «They operated on me in Barcelona and I kept playing. I had never noticed anything unusual. Control tests often do not find anything because they are done when the heart appears normal. A tachycardia can last just a few seconds and in many cases go unnoticed by the player ", Valero explains to ABC. A statement shared by Antonio López because in 2018, in a Copa match when he was playing for Cartagena, he experienced an episode similar to the one that just caused his retirement: «I felt dizzy and after 20 seconds I was well again, they did tests and in the end everything was an anecdote ».
Juanma's problem was detected in time. The former defender was fortunate that he now wishes Agüero because after being operated, he managed to make his debut in the First Division and was able to continue active until he was 33 years old. Another well-known case of heart problem was suffered by Sergio Sánchez, who returned to play for Sevilla in Primera after he was operated on after being diagnosed with a dilatation in the aorta. "At a professional level, footballers are increasingly controlled and that is the best news. All the spending and investment made in prevention, in exams to keep the heart under control, is never enough because we are talking about tests that can save a person's life, "concludes Zazo, who will be honored next Sunday at a veterans game . A gesture that reaches the heart.
See them
comments
.