The Canary Islands Baseball and Softball Federation is present at the Euro Baseball Winter League that is taking place in Puerto de la Cruz until November 28. Blue Lions, Red Bulls and Golden Star are the three teams made up of U18 players from all over Europe that compete in this tournament, which takes place for the first time in Tenerife.
This competition has the collaboration of the European Baseball Confederation (CEB), the Spanish Baseball and Softball Federation, and the Baseball Federation of the Czech Republic. It is also supported by the Canary Islands Government, the Tenerife Council and the Town Hall of Puerto de la Cruz.
Opening day
The opening ceremony was marked by the emotional tribute paid to the founder of CD Marlins Puerto Cruz, Nestor Perez Suarez, who made the honor roll in the field that from now on will bear his name. He also received a plaque from the Puerto de la Cruz City Council in recognition of his sports work in the municipality.
In this act the insular director of Sports of the Cabildo de Tenerife, Ángel Luis Pérez; the mayor of Puerto de la Cruz, Marco González; the Councilor for Sports of the Portuense consistory, Alberto Cabo, and the president of the Canarian Baseball and Softball Federation, Jacobo Garrido.
Dominio de Blue Lions
The first matches of the Euro Baseball Winter League showed a high level of the participating players from Russia, the Czech Republic, Lithuania, Hungary, Slovakia and Spain.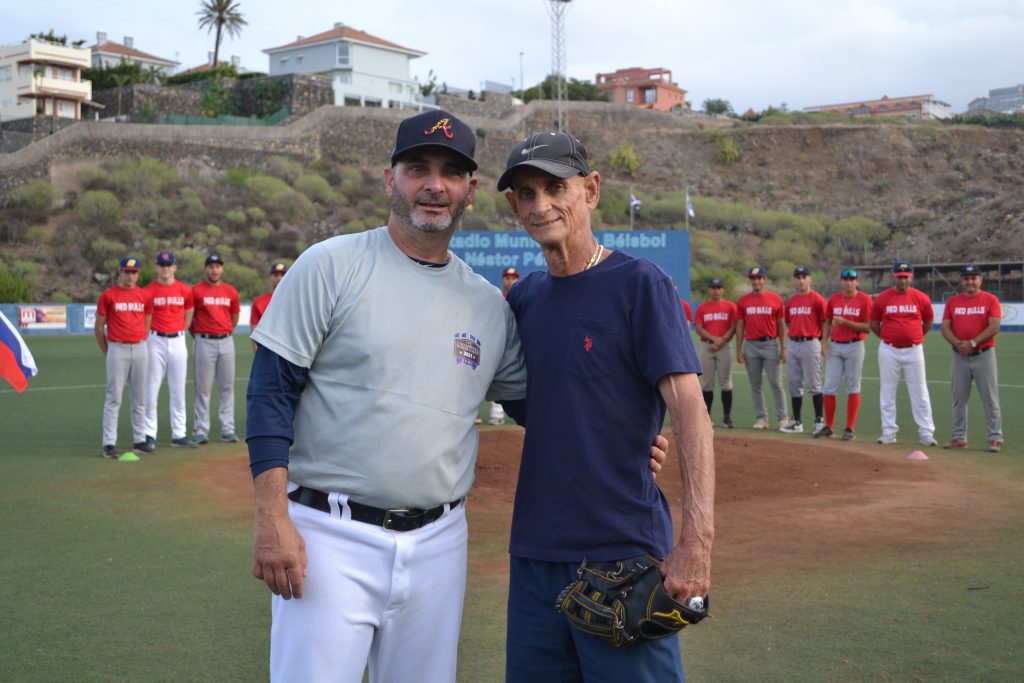 The first game faced the Red Bulls and Blue Lions with a 11-8 victory for the lions, andn a meeting that was decided in the final stretch. On the evening match Blue Lions returned to make an appearance on the diamond of the field Néstor Pérez Suárez to face the Golden Star, whom they beat 14-9.
Euro Baseball Winter League 2021 Schedule