Due to a twist of fate, three days after the spectacular Genk-Club Brugge in the competition, the same poster is again on the program, this time in the Croky Cup. For Genk trainer John van den Brom it seems an important second chance. "I don't think the chemistry between me and the players is gone."
Van den Brom: "Revanche is not the right approach to start a match"

For Genk and his trainer, this again seems to be a vital match. How is the atmosphere in the group? "Actually quite cheerful. Well, cheerful is the wrong word, because that is not possible after Sunday's defeat, but the players are combative," said Van den Brom.
"They realize that this is an opportunity to put things right right away. I don't like to talk about revenge because that is often not the right attitude to start a match."
The good news is that almost everyone is fit. "Paul Onuachu has trained, I hope he will be available tomorrow."
"I don't know who's playing yet. But we're not going to suddenly change our way of playing. I don't like that and we don't have the players for that. But I will have to rotate. The amount of matches forces me there up."
And goalkeeper Vandevoordt? Maybe he needs a little rest? "I don't know yet. I look at the full selection and then see which guys are fresh, physically but certainly also mentally. We will make a well-considered decision there."
I'm getting sick of the word "weather". We always run into the same knife.
It cannot be denied that trainer Van den Brom is again – or still – under pressure. Yet the chemistry between trainers and players does not seem to disappear? "No, I don't think it is. Not at all."
"Look, a lot went well on Sunday, but a lot also didn't. We again get three goals that could have been avoided. That has to do with the fact that we are not sharp in the sixteen when it is asked. . Those things have to go."
"I'm getting sick of that word "again". It hit me hard because we didn't lose because Club Brugge was fantastic, but because we're running into the same knife again. That's frustrating for me, for the players, for everyone. takes an hour and then we continue."
Van den Brom is not so concerned with the pressure on his person. "It certainly does something to me, but then my top sports mentality comes up. It strengthens me to prepare for the next match again. I will not sit in a corner. We are also used to something. There is always pressure. Also positive pressure , is busy. It depends on how you handle it yourself."
Clement: "There is relief after Sunday, but should not live too strongly on emotion"

Over to the other side of the country. Does Philippe Clement conjure up a surprise? "Now suddenly a completely different tactical plan, that would make it very difficult for my team. It will always be our plan, to have the ball and try to win that match."
How is the atmosphere in the group after Sunday's turnaround? "There is some relief, but football is emotion. We have had moments in recent weeks without an experience of success, that creeps up. You need that experience of success. But as a top athlete you should not live too much on your feelings, become different. your performance is hit and miss."
Special attention was paid to the press moment for two players. Simon Mignolet and Ruud Vormer. "Of course I talk to Mignolet, but that is no more than different. He also likes to experience success, but often it also depends on centimeters for a goalkeeper. He has a lot of experience and knows that he must now focus on the next match with a white sheet."
I don't think we're the favourite. This is not the scenario you would choose for such a cup draw.
We did not find out whether Vormer will start. "He came in well and showed eagerness. I had no doubts about that. Ricca too, by the way. That's important. We want to win as a group. And it's not easy to get out of 30 players, some of whom have been here for a long time and others. not, to make a tight-knit group."
"I want a team that wants to perform every match, individually and collectively. In that process we are seeding and I have a feeling that there will be harvests in the future."
"I think we are not the big favorite for this cup match. Genk is always a difficult move. It is a qualitative group with a good trainer. It is not the scenario I would choose for the cup draw. But we have proved that we can there can win and we're going to throw ourselves completely."
Clement was once again full of praise for the opponent's trainer. "I think he's a good trainer. He's already proven that. That he's under pressure? A lot is being written, so I think everyone has already been under pressure this season, except maybe Mazzu. I'm not working on it myself, Genk just have to make his decisions."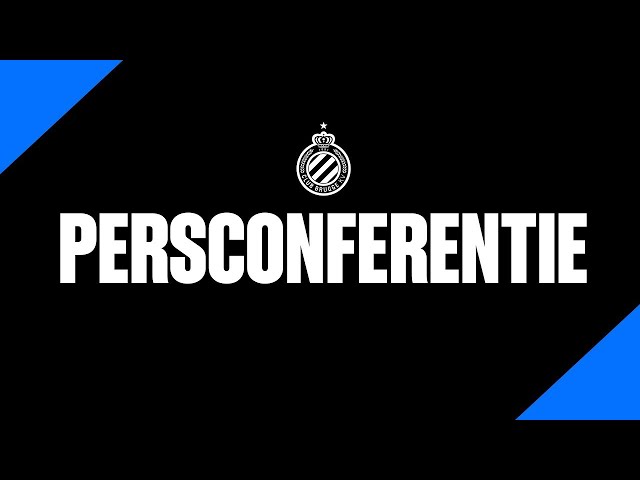 You can watch Genk-Club Brugge tomorrow with livestream and on Canvas.