Foto: TOYOTA GAZOO Racing WRC
On Sunday, the winners of the Monza WRC Rally in a fierce battle became the French rally crew Sebastian Ogier / Julian Ingras, securing himself the eighth WRC championship in his career, while the Toyota team secured the title in the Manufacturers Cup! While Ogie's will return for some stages of the WRC next season, this was the final WRC career rally for Ogie's co-driver Ingras! After the finish, neither Ojie nor the co-pilot was able to control the emotions.
Foto: TOYOTA GAZOO Racing WRC
" Crossing the finish line, emotions definitely came out like fireworks. I am very happy to have won this title. I didn't really know about winning the rally at that time. Seagull (Lindström) said on the radio … but I don't know what. From the team report I received, I talked a little with Ingras, and all we learned was that we had won the championship, but I didn't know about winning the rally. But the biggest emotions today were small. It was such a strange feeling knowing that now it was all over. We achieved much more than we dreamed of 15 years ago when we met. The scenario that ended in this way is the best possible. Another unforgettable memory I have with Julien. It's hard to describe everything we feel right now. There is also emptiness – all the pressure, attention, questions and expectations, everything. You achieve it, and it's amazing, and then you feel a little empty. These are unique days, but it also takes more time to measure success. We know that there is a lot of joy in us, but there is also a little sadness, and in fact more than a little. At least next year I will only drive a few rallies because I don't have a real plan. Every good thing in life has an end, and I am never saddened by the decision I have made, because I think it is quite right to do it right now, "the press conference revealed. Sebastian Ojie.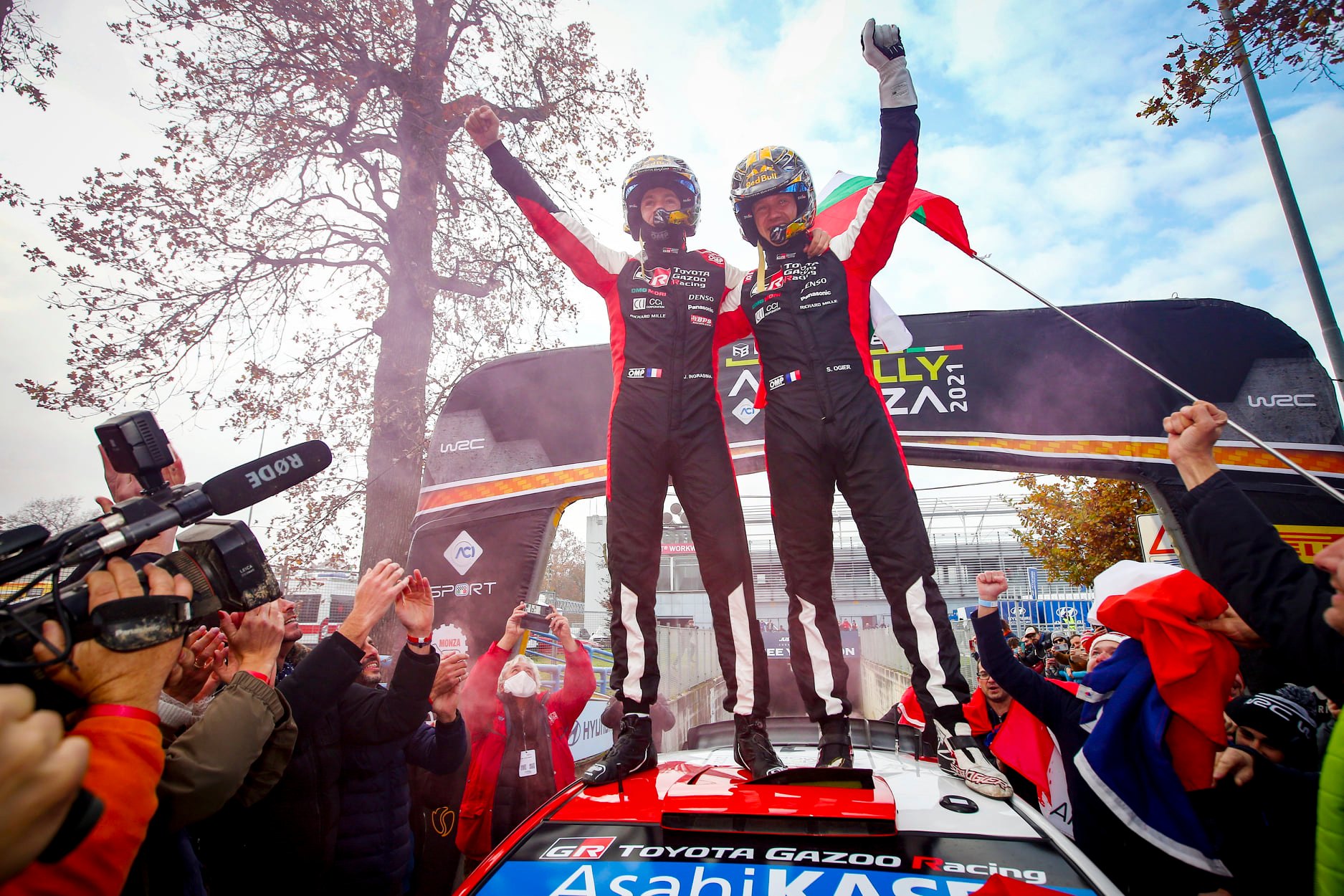 Foto: TOYOTA GAZOO Racing WRC
Asked if he will miss Ingras, Ogier continues. " It's simple – I will miss her. I am sure of that. You have been in this relationship for many years and you have so many automated things working together. Basically, we don't have to talk so much to understand each other. I never had a reason in my career to try to change Julien. He had the same goal and the same commitment. It was easy and I never had to impose anything on him. We had the same mission from the beginning. Fifteen years ago, when we started driving together, I enjoyed reading the transcript to me. It is the number one priority. That's why we do this sport to be fast-paced. Everything around is an organization, so to speak, but even more so is Julien's specialty. Sometimes he is a little unattainable in his bubble, and maybe sometimes he is in his spiritual world. But that's because he's completely focused and he can't be blamed for that. That's how he does his job. You've heard this story, but only once in my career has a team tried to separate us. When I started playing sports, the philosophy was that sometimes it's better to have an experienced co-driver next to you. Fortunately, at this stage of my career, I was stubborn and strong enough to say no because I wanted to continue with Julien. At the time of my career, when I had to prove what I was capable of, I risked my place and my future. Most pilots, entering this rally world, say yes to everything for fear of their position. I was strong enough at the time to say that Julien would succeed, and today I can say that it was the right decision. "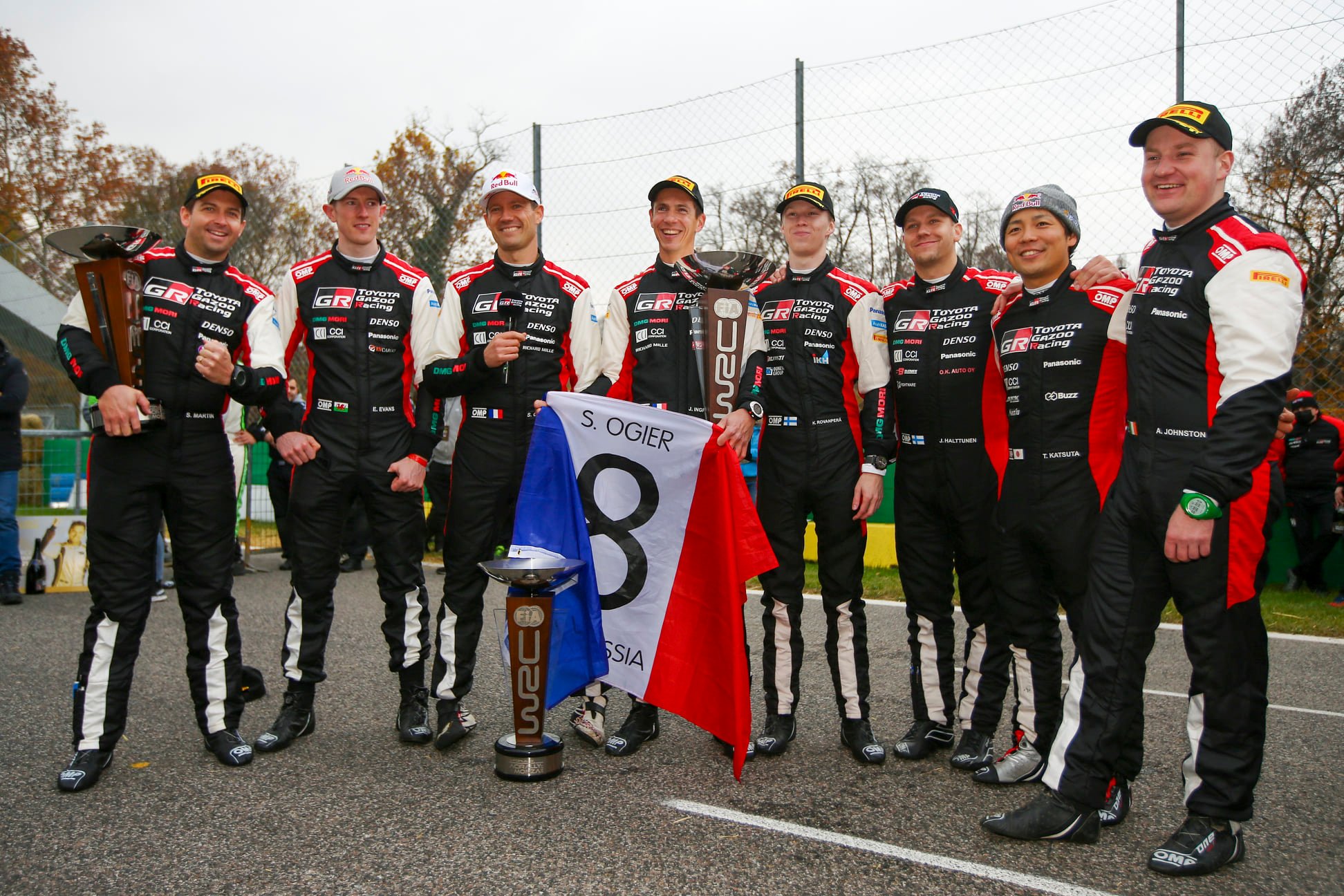 Foto: TOYOTA GAZOO Racing WRC
The goat reveals that when he was little, he had a dream of reaching the top of the WRC, and the legend of the French rally is glad he managed to make it happen. " I will never forget my childhood dream when, looking at the Monte Carlo Rally with full eyes, I think I was born in the wrong place. I had no money and I couldn't afford it. I will never forget it, and we reached the top with this sport and stayed at the top for so many years. I am proud of it all these years. It has been a unique journey, and on top of all that – victories and beautiful figures. I was looking at things like that when I was just starting my career. But now more important are the emotions and the people we have met on this journey. It's nice to be here today with Jari-Mati Latvala, Dani Sordo and Elfina Evans. I am proud of this journey and that I am part of the history of the sport that gave me a childhood dream. "
Of course, Ogier also paid tribute to Kallem Rovanper, who worked for the Monza WRC on behalf of the team. " One more thing about Calli this weekend. I know he had a hard time. It is always difficult to accept. Kalle ran this rally in the interests of the team. I had many such rallies early in my career. It is always difficult when you are at the beginning of your career and you also have ambitions. He did a great job of securing the team the title of producer. Thanks, Kalle. "
In the penultimate stage, Ogiey caught the concrete curb. Fortunately, only a small amount of the car's drive was damaged at the time of the impact, but the consequences could be much more painful. "Yeah, luck is part of the sport. At that point, I just grabbed the barrier. A few millimeters more and I could knock or break the wheel. I knew it wasn't a big blow because I didn't feel it, but inside it sounded weird, so I kept checking my gauge. panel to make sure I don't have a flat tire. I was quite relieved to see that the tire was not flat and I was able to continue on the road normally. "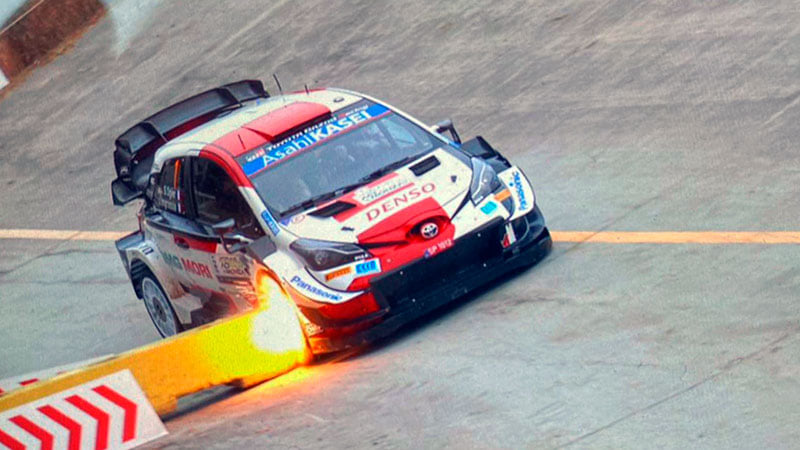 Looking back on his career, Ogie says it is impossible to single out a favorite out of eight championship titles. " In my eyes they are all the best and I love all the titles. I think I appreciate these titles emotionally even more year after year. "
It should be noted that the Eye will soon return to the wheel of the rally car, as the Frenchman is expected to test Toyota's new hybrid car for the first time.