Achieving excellence in an area is impossible without enjoying large doses of talent, but, even with those wickers, maintaining the level for years is due to the discipline and tireless work of those who pursue their dreams without giving in to discouragement. Carolina Marín is part of this group of people who have transcended her activity to become an icon of sport, but, above all, an example for thousands of young people who have discovered badminton thanks to her.
Olympic champion in Rio 2016, three World Championships, five European and countless titles from the international circuit adorn Marín's record. It is an exceptional curriculum given his age, 27, although his great merit is not so much to win all these victories but to have made his way in a discipline quite unknown – and little practiced – in our country.
However, the lack of tradition of this sport in Spain and the absolute dominance of Asian athletes in the world context were not an obstacle for Carolina to decide very soon to dedicate herself to it. AND that mix of innate talent, training and enthusiasm it soon helped glimpse its great potential. That is why, at the age of 14, his decisive moment arrived: to change his native Huelva for life in a High Performance Center in Madrid.
Sacrifice, personal resignations, discipline… with training sessions lasting eight hours a day, Carolina progressed until the first results arrived: in April 2014 she won the European Championship and a few months later, in August, she won the world title. Both crowns were already a milestone for our sport, but the ambition that characterizes Marín already had another date marked in red on the horizon: the Rio 2016 Olympic Games, where he arrived as a great favorite and came out with the gold and without having lost more than one set in the entire tournament.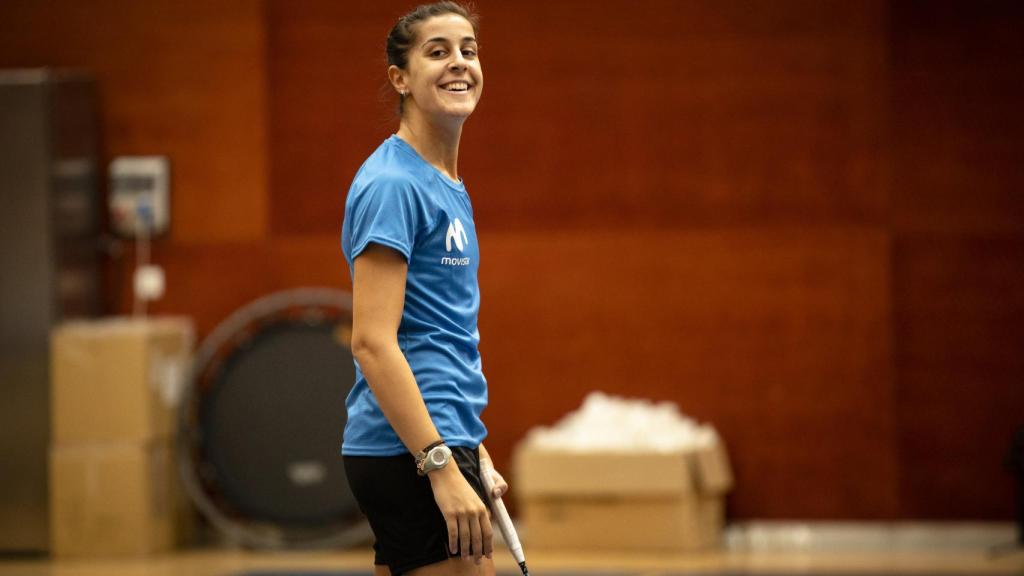 From that moment, the titles kept coming, but in 2019 he was going to suffer a serious injury that would compromise his career, a cruciate ligament tear in his knee. The ailment kept her off the court for eight months, but, even in those difficult moments, in which it is mental strength that must pull the restCarolina also showed why she is a champion and why she is a benchmark for everyone: her recovery was complete and she returned as usual, winning tournaments.
Cristina Teruel, 15, is a young woman from Huelva who, in light of the successes of her countrywoman, also dreams of reaching the top. His talent also heralds a great future in badminton and, therefore, he is already working in a High Performance Center (CAR) to get the best out of his game. These are aspects that unite both, but, nevertheless, their connection is even closer, since Cristina is fortunate to have the tutelage or mentoring of Carolina Marín to address all kinds of aspects related to her sport.
But not only in terms of how to move around the track, improve the technique to hit the wheel or expand tactical skills: the great value of this relationship is in that part that consists of overcoming all the barriers and obstacles that arise in the game. day by day, in the way of facing training away from home, doubts that sometimes arise, fears or uncertainties … What better way than to receive the advice of someone who has passed through there and knows how to face this daily challenge that makes the difference between success and talent.
Or put another way, it is a way of connecting thoughts and life experiences, an example of what it means to connect, ultimately, people's lives. It is precisely this philosophy that underlies the #MejorConectados project, a Telefónica content platform where successful personalities such as Carolina Marín herself or others such as Ferran Adrià, Teresa Perales or the triathlete Javier Gómez Noya exemplify the ability that people have to make a better world if they work together.
"Make our world more human"
According to the president of Telefónica, José María Álvarez-Pallete, it is about "making our world more human by connecting people's lives", something that, on the other hand, is the soul of a company that has been doing precisely that for almost a century. : bringing people closer.
"That is why we support talent as we know best: connecting it. #MejorConectados wants to be a place to be inspired, meet, connect and achieve incredible things ", according to Rafael Fernández de Alarcón, Director of Brand, Sponsorship and Media at Telefónica.
The #MejorConectados website offers all kinds of motivating testimonies from these and other personalities, such as the story of Rafa Nadal, a figure that Carolina Marín praises as "a value that should never be lost" as an example for everyone. Along with the famous tennis player, in the 'Incredible stories' section you can also view the testimonials from other brand ambassadors such as athletes, entrepreneurs or musicians.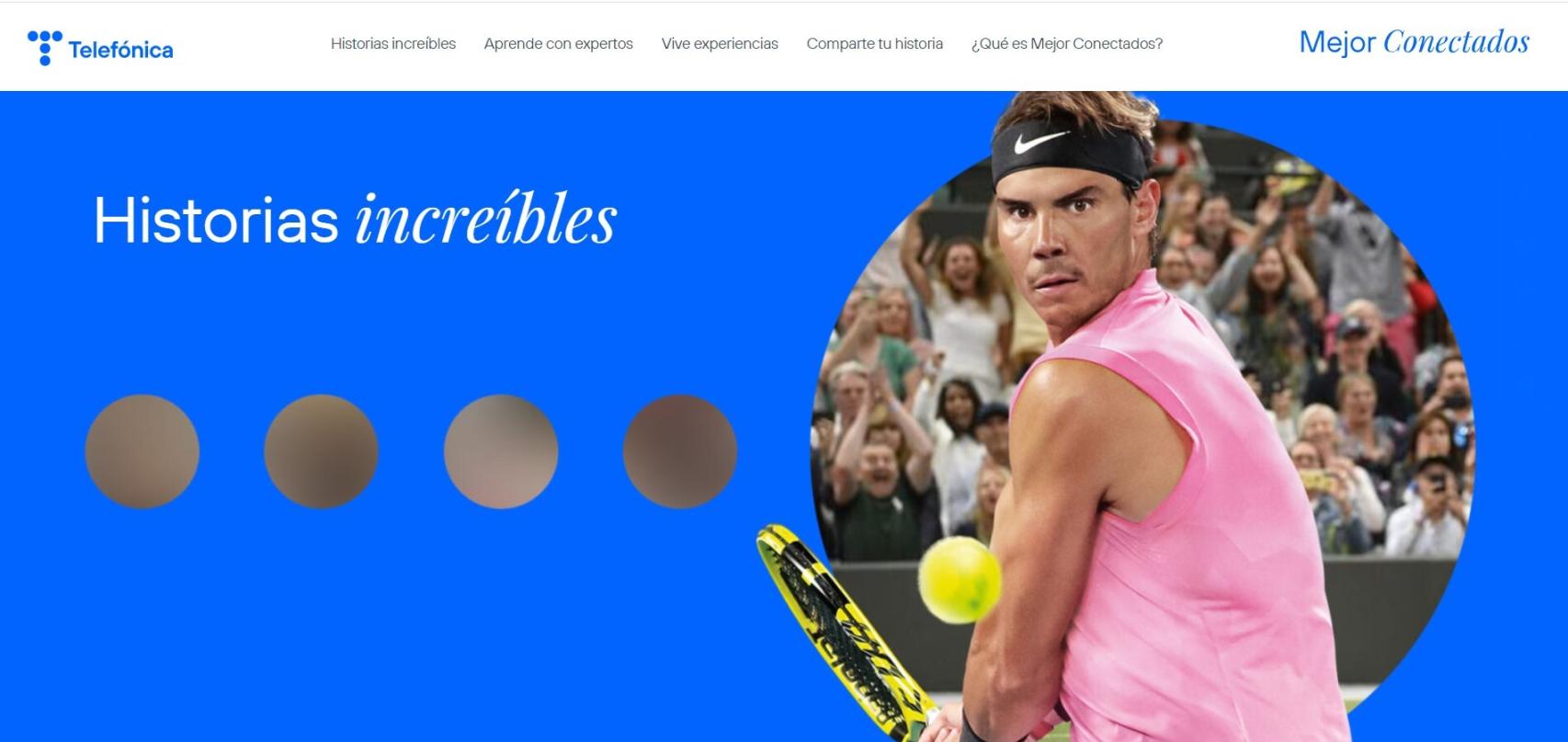 In 'Live Experiences', any user who accesses the platform can connect with the protagonists of Incredible Stories, relive their most special moments and even participate in virtual sports events with them.
Pedro Delgado, Toni Nadal, Aurora Michavila or Amaya Valdemoro are some of the faces that are present in the 'Learn with experts' section, through which very personal testimonies are provided that are intended to help, train, empower and give users tools to connect with training and opportunities.
Finally, the #MejorConectados platform opens another section so that any web user can share their life experience, present their skills and talk about what methods they used to enhance their skills. It is a way of share, connect and seek the necessary empathy to make ourselves better to all.
Follow the topics that interest you
.