Werne. After a long waiting time, 24 judoka from TV Werne passed a belt test again.
For eleven of them it was the first belt test and they obtained the white and yellow belt (8th Kyu). The other 13 were already aiming for the next belt color yellow (7th Kyu).
In the first test, it was the turn of the previous white belts to demonstrate their skills. They showed the examiners Michael Gilbert (3rd Dan) and Daniel Herth (3rd Dan) the techniques from the field of fall school, the throws and the handles that they had learned. They concluded their examination with several Randoris (practice fights).
All candidates showed good to very good performance and at the end were proud to receive the white and yellow belt for which they had intensively prepared under the guidance of their trainers.
Then it was the turn of the more advanced students. The program for the yellow belt also includes techniques from the three areas of falling, throwing and holding, but a little more demanding. This was not an obstacle for the 13 judoka.
All of them easily convinced the examiners of their abilities. Here, too, there were some spectacular randoris to be seen at the end.
The trainers of the 1st JC on TV Werne were proud of their achievements
Judoka and were happy with them.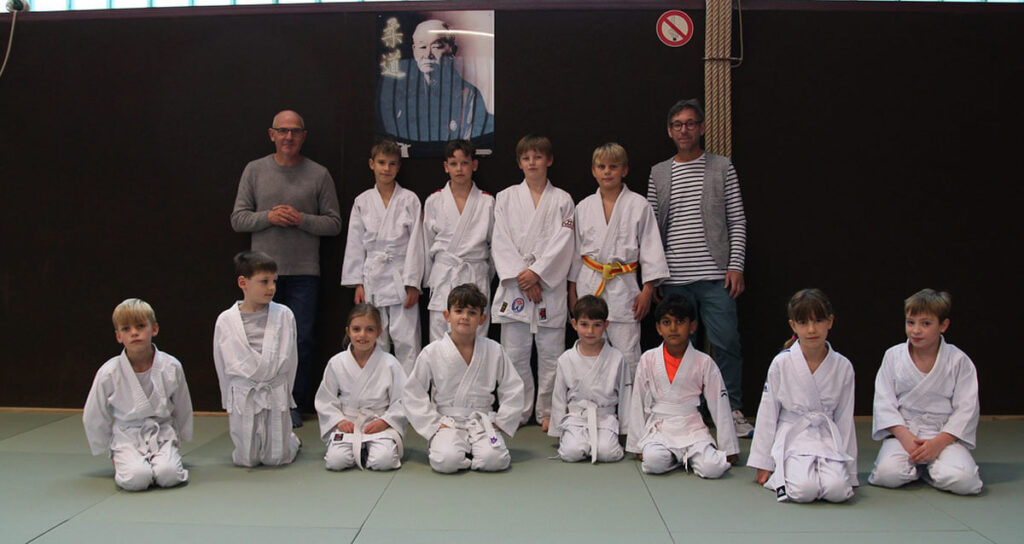 The white-yellow belt was awarded to: Eli Gill, Anna Marie Hainsch, Dexter Unterberger, Simon
Rüskamp, ​​Vincent Tembaak, Janik Weber, Vitus Schneider, Henri Schulze-Aquack, Lennart Ix, Manuel Mondry del Olmo and Theresa Mondry del Olmo.
Submitted by the yellow belt: Sina Löttgert, Mia Köchling, Jakob Wiesmann, Jan Schulz,
Sophia Schulz, Max Zinn, Peter Heuchtkötter, Luis Prosowski, Antonella Szalamacha, Gabriel
Alves Guerra, Lukas Korth, Maximilian Konik and Sebastian Konik.
The candidates were prepared by Michael Gilbert (3rd Dan) and Sylvia Rüschenschmidt
(1.Dan), Dieter Saremba (1. Dan), Ralph Ribbe (1. Kyu), Lukas Berendes (1. Kyu), Niklas Prahl (1. Kyu), Simon Rüschenschmidt (1. Kyu) and Paul Rüschenschmidt (1 .Kyu).