Korean badminton women's singles ace Ahn Se-young (19, Samsung Life Insurance) rose to the top in a thrilling battle against rivals in the match between Korea and Japan in Sookmyung.
Se-young Ahn defeated Akane Yamaguchi (24, Japan) in the women's singles final of the 2021 Indonesia Masters Badminton Championships held in Bali, Indonesia on the 21st (local time). The set score was 2-0 (21-17 21-19) and won the championship.
He blatantly rebuked the recent losing streak by Yamaguchi. Ahn Se-young was blocked by Yamaguchi in the singles final of the Danish Open on the 24th of last month and the semifinals of the French Open on the 31st.
But the third was different. He showed his concentration at the point of victory and subdued his opponent. Se-Young Ahn scored four consecutive goals in the first set 17-17, and scored two consecutive goals in the second set 19-19.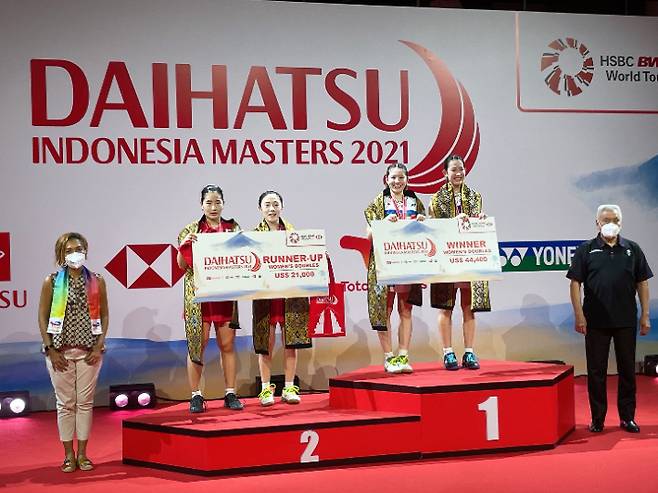 In the women's doubles final, unfortunately, they lost against Korea and Japan. Kim Hye-jeong (23, Samsung Life Insurance) and Jeong Na-eun (21, Hwasun-gun Office) suffered a 0-2 (9-21 11-21) defeat by Matsuyama Nami-Shida Jiaru (Japan).
However, Kim Hye-jung and Jeong Na-eun showed their potential by winning a silver medal in this competition where they first worked together. In particular, in the quarterfinals, Kim So-young (29, Incheon International Airport) and Gong Hee-yong (25, Jeonbuk Bank), who gave the only medal to the national team with a bronze medal in doubles at the Tokyo Olympics, caused a stir 2-0.
The national team finished the tournament with one gold, one silver and one bronze medal. Kim So-young and Gong Hee-yong tied for third place and won the bronze medal.
CBS Nocut News reporter Im Jong-ryul [email protected]
Copyright holder ⓒ CBS Nocutnews (www.nocutnews.co.kr) Unauthorized reproduction and redistribution prohibited