Outnumber Co., Ltd. (Location: Shibuya-ku, Tokyo, President: Hirohiko Onoda) has completed the world's first (* according to our research) fashion truck "Anywhere Hoop Truck" equipped with an electric basketball ring.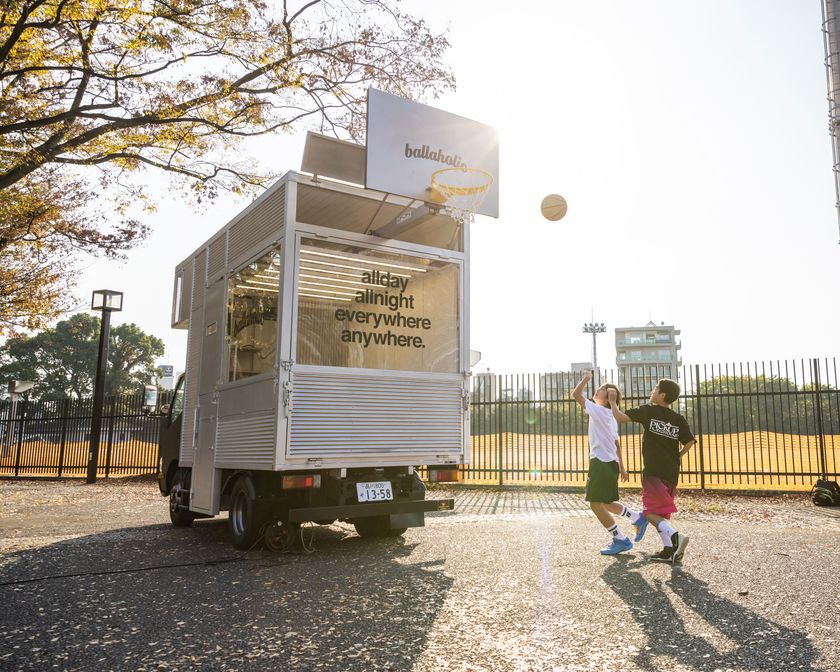 "Anywhere Hoop Truck" is a car equipped with an electric basketball ring for enjoying basketball anytime, anywhere, made with the brand concept of "ALL DAY ALLNIGHT EVERYWHERE ANYWHERE." Of basketball fashion brand "ballaholic". It will be one fashion track in the world where you can put out a basketball ring with the touch of a button. Even in places where there is no goal, if you have this track, you can transform into a street court in 1 minute and enjoy the pickup game at any time.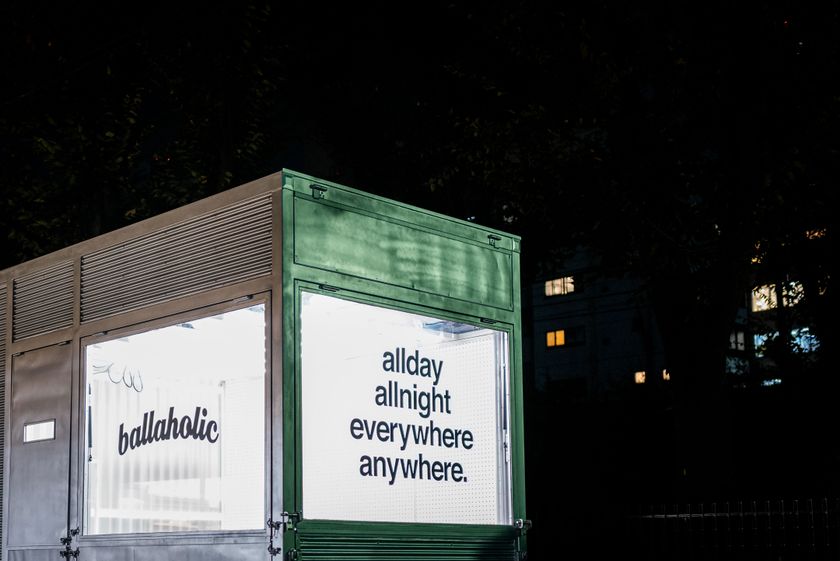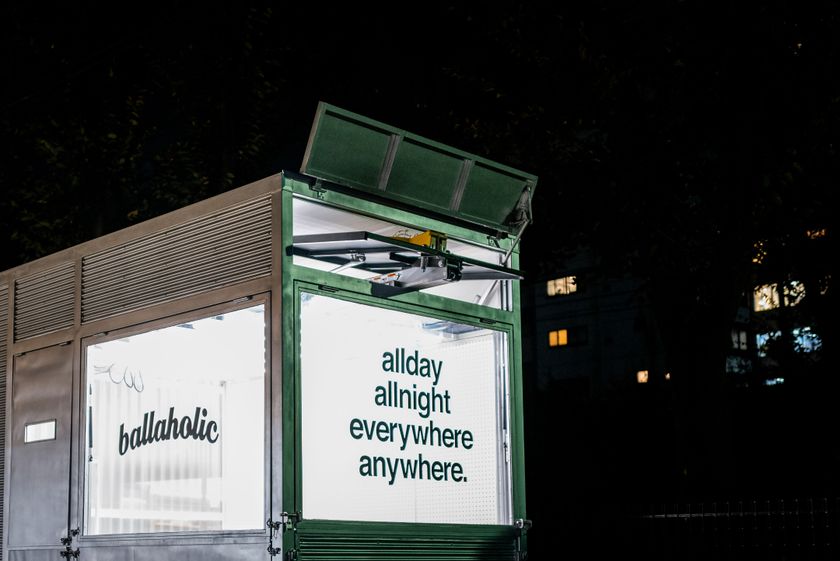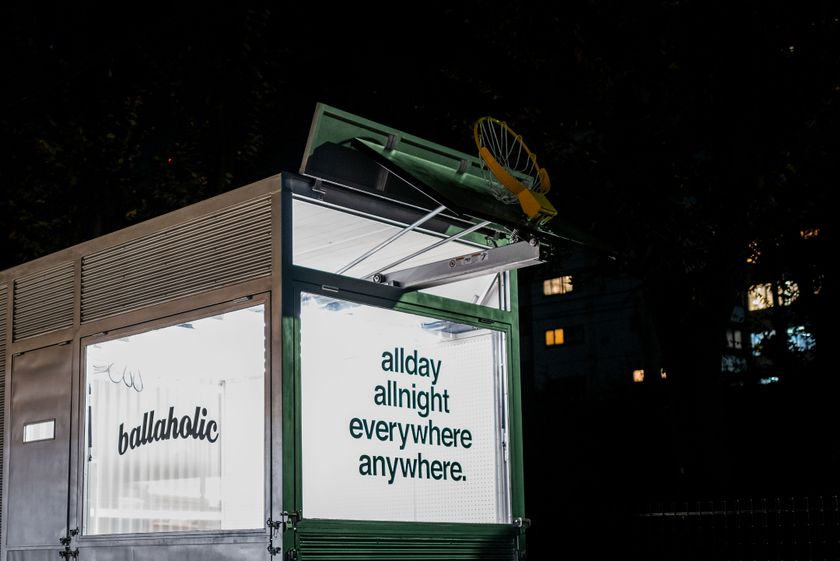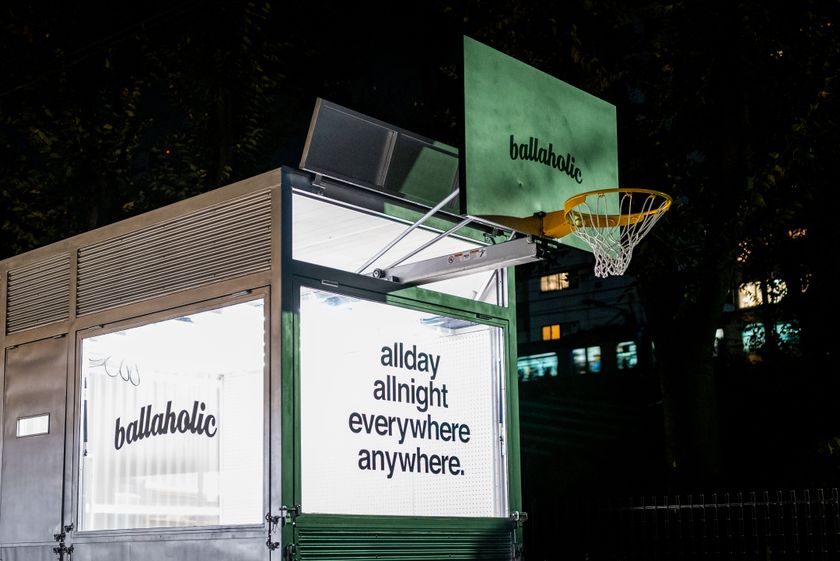 In addition, since it has a space where ballaholic products can be exhibited and sold, the gathered bowlers can use the pop-up store at the same time while enjoying the pickup game, popular products that are usually difficult to pick up, and limited products sold only on this truck. Etc. can also be obtained.
This "Anywhere Hoop Truck" will appear at the venue of the All Japan Basketball Championship to be held at the Ehime Prefectural Sports Park Gymnasium on Sunday, November 28th. We will continue to hold pick-up games and streetball league "SOMECITY" events nationwide to create an opportunity to spread the streetball culture in Japan, where there are still few basketball courts.
"Anywhere Hoop Truck" is looking for spaces and companions to pick up and pop up all over the country. If you don't have a goal but there is a place where everyone can get together, or if you want to come to the lively basketball event, please contact us. I hope you can imagine what it would be like if you had a goal here, and then put it into practice and then consider the street court more specifically.
We look forward to meeting you through this track.
The latest information on "Anywhere Hoop Truck" will be posted on the official Instagram account and official Twitter account of "Anywhere Hoop Truck". Please see there for more information.
・ Official Instagram account
Account name: @anywhere_hoop_truck
https://www.instagram.com/anywhere_hoop_truck
・ Official Twitter account
Anywhere Hoop Truck : https://twitter.com/anywhere_hoop_t
■ About ballaholic
ballaholic is a brand for those who love basketball and are dying.
By fusing street fashion and basketball, we are creating products that make you feel basketball strongly both in your lifestyle and while playing, and are spreading to bowlers not only in Japan but around the world.
Enjoy basketball anytime, anywhere, play basketball forever, find friends who love basketball and expand the world. That is ballaholic for us, and that is the idea of ​​outnumbering.
【Company Profile】
Trade name: Outnumber Co., Ltd.
Representative: Hirohiko Onoda, President and CEO
Location: 19-5-901 Udagawa-cho, Shibuya-ku, Tokyo 150-0042
Establishment: October 2006
Capital, etc .: 25 million yen
URL   : http://www.outnumber.jp/