Yvonne Boenisch, a former Olympic champion, is now the head coach of Austrian judo and we see her quietly leading the men and women of her new country, all over the world and they are collecting medals, profile and experience at every turn. It's a new era for them, no doubt, but why? How does Boenisch make a difference?
He had his acting career and retired; it is not an original story. He then began training and soon took on a role in Israel, where he worked for 4 years. This was not just a coaching role, but also an apprenticeship and it brought Yvonne to Austria.
Yvonne and Shany Hershko – training in Israel
"I grew up in the German system and I was alone in a boarding school since I was 12 years old, so it was like an East German system even though the wall had already been torn down for a few years. As an athlete I grew up in that German system, with the 6 main regional centers.
When I started training in Israel, it gave me the opportunity to see something so different. Getting in touch with the centralized program was very helpful for my personal education. So now I have seen regional and centralized centers and with a long career in the world of sports I have a variety of experiences to draw on to generate my own ideas.
Now in Austria, I work in a federation that is really open to new ideas and they are willing to trust me. The system at the moment is partially centralized, with the whole selection in Linz, where I am based, from Tuesday to Thursday every week and it has been that way since January. I came to work with the athletes, not to work separately from them. The best athletes should be together and now they are. Their goals are aligned and they have the best partners to work with each week. This is good for your spirit. They have really grown together in recent months and we can feel a real team spirit. I feel like it was missing before.
We have some good young athletes and we are working to raise their level now because of course I was focusing on the Olympic team until now. It is not an easy task; It never is, but we think we can bring a good team to Paris in 2024. We had 6 qualifiers in Tokyo and I think this time we can work with 7 or 8 judokas ".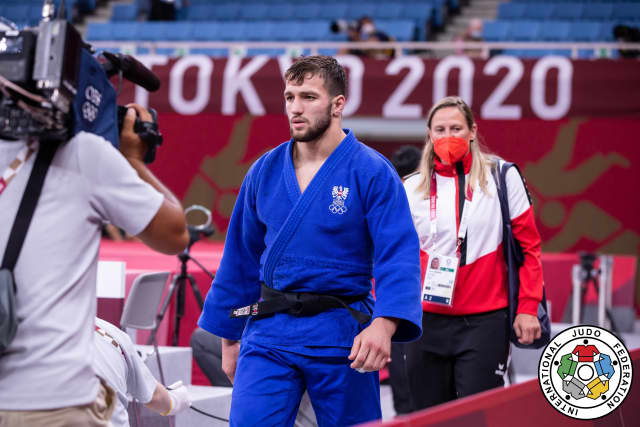 Coaching Shamil Borchashvili to a bronze medal at the Tokyo Olympics
Yvonne's role is layered and she does it that way, not just focusing on elite judokas or even the second tier. It's also about understanding the relationships with your clubs and ensuring that coaches and clubs stay in touch and continue to support judoka at all levels.
"They can be in their clubs and regional centers outside of those centralized days. We will try to continue like this with the partial centralization system, as I think it is important that the clubs see their best judokas. It is also important that the athlete has the connection with their personal trainers; you must stay strong. I write training plans for all athletes, but their coaches work with our plan and this communication is positive.
Most of the people have welcomed me in Austria and we are already showing that we are on the right track. In all the main competitions we had medals this year and that hasn't happened in a long, long time for Austria. Before this year, the last world medal was Sabrina's in 2010 and it was Paischer who won the last Olympic medal, in Beijing in 2008! Now we have new medals in both ".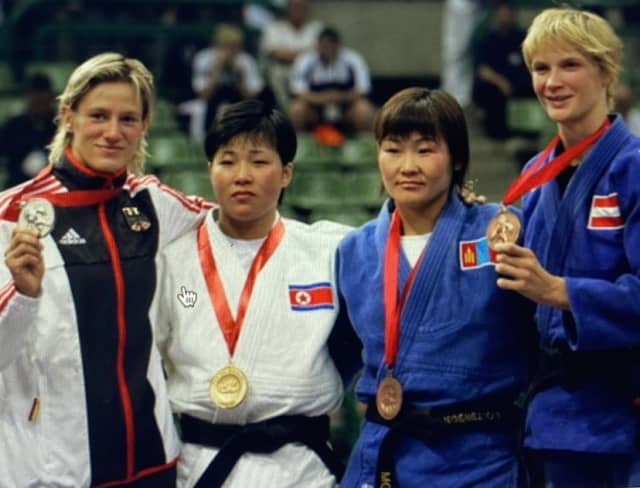 Yvonne shared the podium with Austrian Sabrina Filzmoser at the 2005 World Championship. (Photo courtesy of Sabrina Filzmoser)
Why does it work so well?
"We work closely together and the exchange is good. Austria trusted me from the beginning. Sabrina and I are friends and have been for 25 years and I'm sure they sought their input, but they also saw my own athletic success and my career as a coach. They feel that I am on their side. We talk about topics beyond the tatami. We spent many hours together and that trust is one of the main points behind the current success ".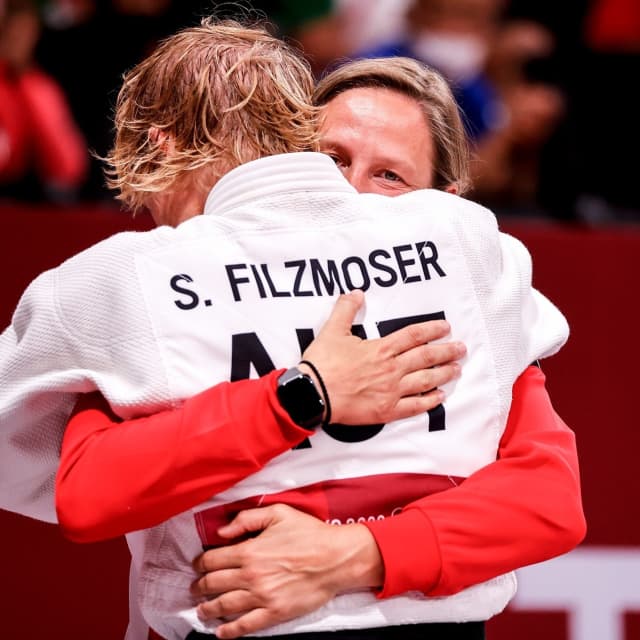 Yvonne and Sabrina continue their friendship as Sabrina completes her Olympic campaign, Tokyo 2021 (photo courtesy of Sabrina Filzmoser)
In Zagreb, just a few weeks ago, Austria raised its head again, won a medal with Wachid Borchashvili and was left out with Katharina Tanzer, who came in fifth place. That follows Shamil Borchashvili's bronze in Tokyo, along with Polleres' silver. There is an emerging, consistent and robust pattern. The Paris Grand Slam always ignites the world of judo and it may be Austria's turn to bring that spark to life. Yvonne Boenisch will be there, guiding her team and it will not be the last time we see her face there, next to the tatami, in this cycle.
SOURCE: IJF/Jo Crowley
PHOTOS: IJF/ Emanuele Di Feliciantonio