Third last week in Madrid, Julien Guerrier got off to the best start in the Andalucia Masters in Valderrama and is the sole leader of the tournament. With Langasque and Jacquelin (who has a hole left to play) in the top 10, the French left to play the leading roles
We take the same and start again ! When reading the ranking, one can not help but think that the expression is well suited to the situation. Winner last week, Rafa Cabrera Bello is behind Julien Guerrier who took 3rd place in Madrid in the Spanish Open.
A little more spared by the gusts than the players of the afternoon, the Rochelais managed to tame the formidable Andalusian layout of Real Club Valderrama, theater of the Ryder Cup 1997. A -4 he temporarily ahead of the public favorite.
A shock cadet
Caddeyé by Mathieu Decottignies-Lafon, number 1 of the Pro Golf Tour 2021, Romain Langasque took third place alone, two strokes behind his compatriot. While Raphael Jacquelin, forced to get up at dawn on Friday to complete the last hole of his first round interrupted by darkness, occupies 4th place in the company of 6 other players at -1.
Warrior at ease in Valderrama
132e de la Race to Dubai Julien Guerrier did not fail to point out that he was relieved to have saved his card by stepping onto the podium last week and that he could play more freely.
From there to consider a first victory on the European Tour on Sunday? The road is still long for the 36-year-old player who has 2 victories in the Challenge Tour but also two top 50 in this tournament.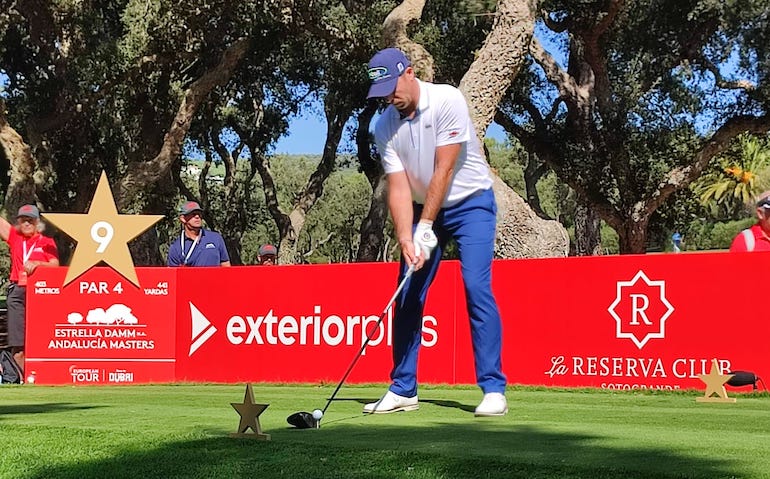 Perez, Dubuisson, Stalter jostled
In the disappointment department Victor perez and Victor Dubuisson could not do better than 78 (+7) and point beyond the 100th place. The two only managed one birdie on Thursday. Despite a good start Alexander Levy (4 birdies in 10 holes) failed to beat the course and had to settle for 74th place alongside Antoine Rozner.
At last Joel Stalter already seems doomed to pack up prematurely on Friday evening. Thursday he did not sign the slightest birdie and occupies the last place before the second round.
The Top 10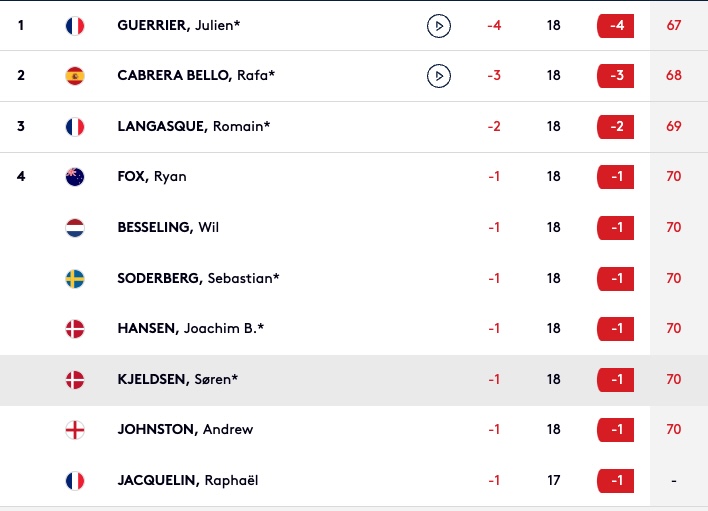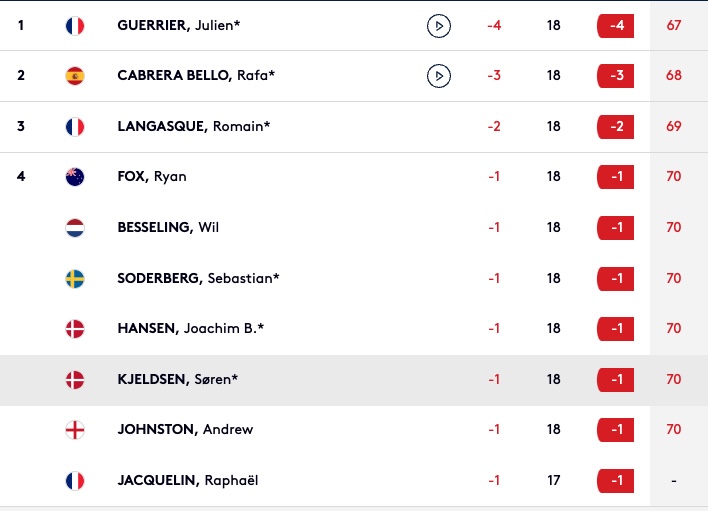 The other French