The opening ceremony of the Tokyo Olympics, which was broadcast by French public television this summer, attracted attention in the selection of commentators. This is because the top French chef Thierry Marx (62) was appointed instead of the former athletes. We asked Mr. Marx, who frequently travels between Tokyo and Paris, where he has opened stores, about the background to becoming a Japanese connoisseur in the French cuisine world. (Yuki Tani, Paris)
 -How did you see the opening ceremony of the Tokyo Olympics as a commentator?
I was honored to hear a commentary from a TV station who knew my passion for judo and its connection with Japan. It was a wonderful ceremony in which only the elements that symbolize Japan, such as nature, craftsmanship, and the fusion of beauty and practicality, appeared. I think that many Westerners once again turned their respect to Japan, which succeeded in the tournament in difficult circumstances.
 -Did Judo give birth to love for Japan?
When I was 13 years old, I saw "Musashi Miyamoto" directed by Hiroshi Inagaki at a movie theater, mistaken for Bruce Lee's popular work, and thought "this is it." Immediately I asked my mother to "learn Japanese martial arts," and although there were karate and aikido classes in the area, I started the cheapest judo. Judo strengthened my body and mind. The teacher in the classroom had traveled to Japan on the Trans-Siberian Railway, and when I heard about souvenirs, the good image of Japan grew steadily.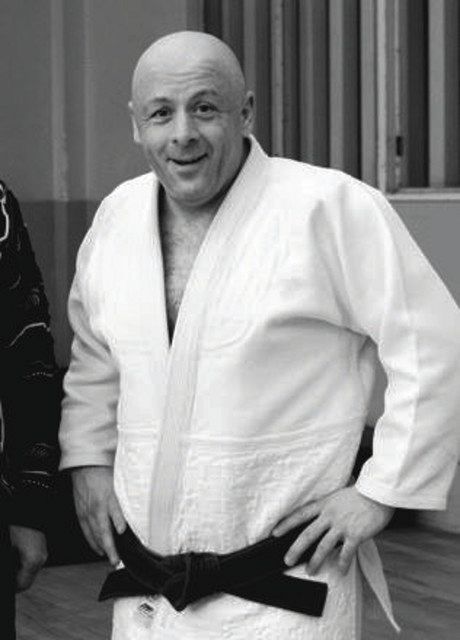 -What made you connect your cooking work with Japan?
As a judoka, he seriously aimed to participate in the Olympics, but in his twenties he stopped competing and became a cook. When I was in my early thirties when I was able to get one star in the Michelin Guide, Kiyomi Mikuni (a famous Japanese French chef) asked me to demonstrate cooking at his restaurant in Japan. Working with Japanese cooks, I realized my immaturity, such as how to cut ingredients, how to bake, and how to use seasonal ingredients.
This experience still influences my cooking style. Mr. Mikuni introduced me to places that ordinary Westerners cannot experience, and I became familiar with Japanese culture. Mikuni is like a master in Japan to me.
 -Why is Japanese food valued in France?
French people have always been inspired by Japanese culture, such as Katsushika Hokusai's ukiyo-e paintings and, in recent years, Tadao Ando's architecture. There are many French restaurants in France, such as Kei Kobayashi (who was the first Japanese to win three Michelin stars), which successfully blends Japanese and French food culture. Japanese food that is as complicated as kaiseki requires a certain level of understanding on the part of the eater, but I think that French people have that foundation.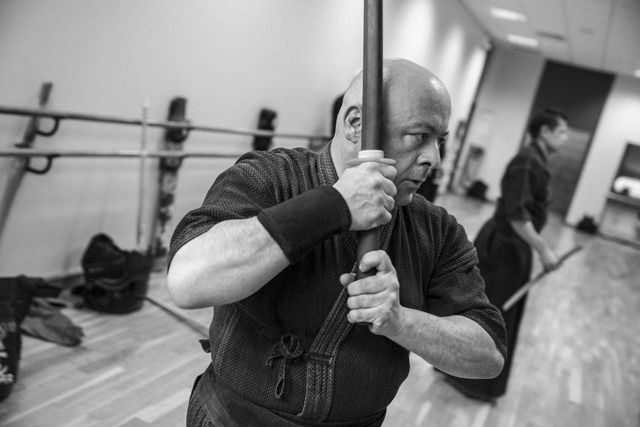 -Japanese ingredients are also gaining popularity.
The strength of Japanese products is the high quality that makes you want to get them even if they are a little expensive. However, I cannot admire the tendency of young French cooks to use Japanese ingredients unnecessarily. Transporting thousands of kilometers away is an environmental burden. Raw materials for kelp and dried bonito are also available in France, and I make miso myself. I want young people to understand that the spirit of Japanese food, which values ​​nature and the environment, can be realized without using Japanese products.
 -Do you feel that Japan is your second home?
exactly. However, I personally find the local cities such as Hokkaido, Miyazaki, Hida Takayama, and Ise more attractive than the consuming cities of Tokyo. It also has a business concept based in the local cities of Japan and France. At restaurants in both Japan and France near the land where seasonal ingredients can be harvested, young cooks are trained every six months. The aim is to train chefs who understand the spirit of local production for local consumption that Japan values. I want to find a business partner in Japan who can share my thoughts.