Racing GenkEleven goals in four matches. Lost five of the last six games. The naked figures of Racing Genk may be hard, but Head of Football Dimitri De Condé does not want to use the c-word. "I see many signs that are positive." A story with one big 'but'.
There are top teams where it would start storms after five defeats in six games.
Racing Genk is different. Not that the atmosphere at the airport was boisterous – the 3-0 defeat to West Ham was definitely a downer. But there is no question of a crisis yet.
Head of Football Dimitri De Condé did his best not to even have to say that word. "I think that's such a heavy word. We're really not there. Of course there are certain aspects that need to be improved. But what I've seen in the first half against West Ham makes me especially hopeful for the future."
"I have nothing to say about the attitude of the players. I saw sharpness. Good intentions. We created more chances on the counterattack than West Ham. It was all okay. And most importantly, I don't see a dead team in the locker room. Well guys who say we can do much better than this. 'On Sunday we will rectify this', that climate. Those are signals that are good."
The results are disappointing. Trainer John van den Brom clearly receives support from the board. "But this is not about me," says the Dutchman. "We are working hard as a whole club to get out of this. We all know that we have to perform in a great club like Genk. It's up to us to pick that up."
Dimitri De Condé did have one big caveat. Something needs to be done about the defensive fragility of this Genk. Especially in the stationary phases. You know the story by now. Twelve goals against already this season on standard situations. An insane number. De Condé: "I am very disappointed about that. Something has to be done, that's clear. The opponents are already counting on it. In Belgium you see more and more teams that collapse, knowing that they will still get a chance at some corner. It's annoying. Having to score two or three times every game because that's how you keep scoring goals. That's just not possible. That way you immediately wipe everything that is good off the map."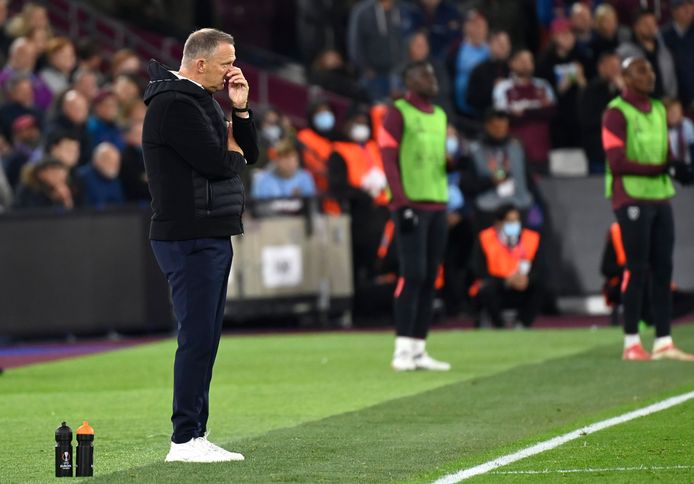 However, identifying the problem is easier than solving it. Van den Brom has tried different tactical variants in recent weeks. The core of the problem remained the same. De Condé: "We always rely on our own strength – even in the past. That is why we have never really paid much attention to stationary phases. Maybe it wouldn't be bad to change that."
In any case, Van den Brom does not intend to completely change the strategy during stagnant phases. Because there is hardly time to train for the match against AA Gent. "And because you can't keep mixing everything up. As a trainer you also have to provide your players with certain handles. Of course I talked about it with the player group. Also with the technical staff. But it has also partly become a mental issue."
Although there are also physical factors that can play a role in Genk's form dip. De Condé points to the – mostly South American – internationals who have a lot of air miles and hardly any training minutes in their legs. It is no coincidence that Carlos Cuesta was out on Thursday with a hamstring injury. "I'm a little worried about those guys. They often play and regularly get jet lagged. I am someone who demands a lot from a group of players. But when I speak to those internationals, I feel that they are having a hard time with the situation, also on a human level. We should not underestimate that."
Van den Brom: "The support of the fans will be very decisive."
De Condé: "It is important that the good signals must be confirmed on Sunday."
In order not to arrive at a story with too many 'buts'.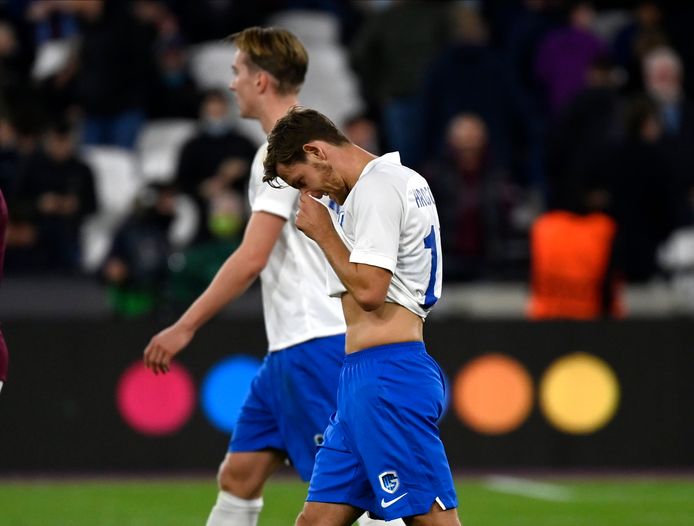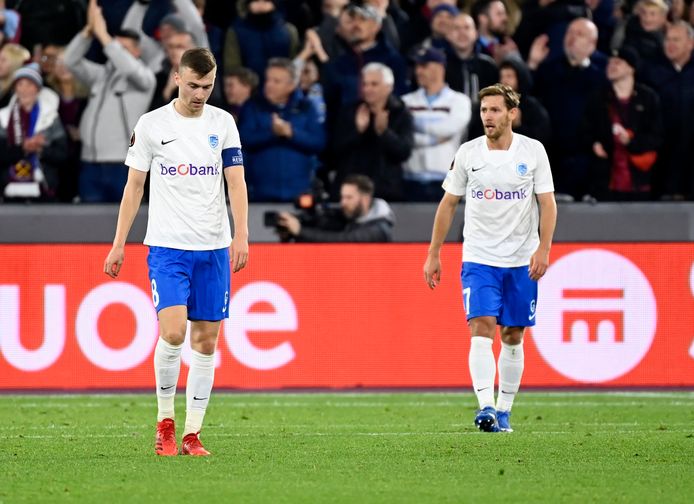 Free unlimited access to Showbytes? Which can!
Log in or create an account and never miss a thing about the stars.

Yes, I want free unlimited access