tennis">
Hardly showed any weaknesses: Jannik Sinner gave his opponent Dennis Novak no chance. © ANSA / CHRISTIAN BRUNA
Jannik Sinner is in the quarter-finals of the Erste Bank Open in Vienna. The South Tyrolean had few problems with local hero Dennis Novak and moved on with a two-set win.
October 28, 2021
Author: cst
Sinner made a strong appearance on the early Thursday evening in Vienna, where the round of 16 duel against Novak was on the program in the town hall. The Lower Austrian, who grew up in Pottendorf just a few kilometers from Vienna, could not stop the Sinner Express. With 3: 6, 2: 6 Novak had to admit defeat to Sesto.
Novak is number 116 in the ATP rankings, but has been in the top 30 in the world in the past. In his youth, Novak was often on the court with Dominic Thiem, whose father, Wolfgang, was his trainer until April. But there was no match for Sinner, the 20-year-old was too clear-cut and confident for that.
45 ATP points for the finals in Turin
If the first set was pretty even up to the Sinner break (at 3: 3), the momentum shifted in favor of the South Tyrolean. Sinner hardly made any mistakes and when it mattered, he scored the important points. One of them was the blocked breakball in the second game of the second set, when Novak briefly sniffed the fast rebreak. Shortly thereafter, Sinner fended off three more breakballs from the Austrian, who then waved resignedly.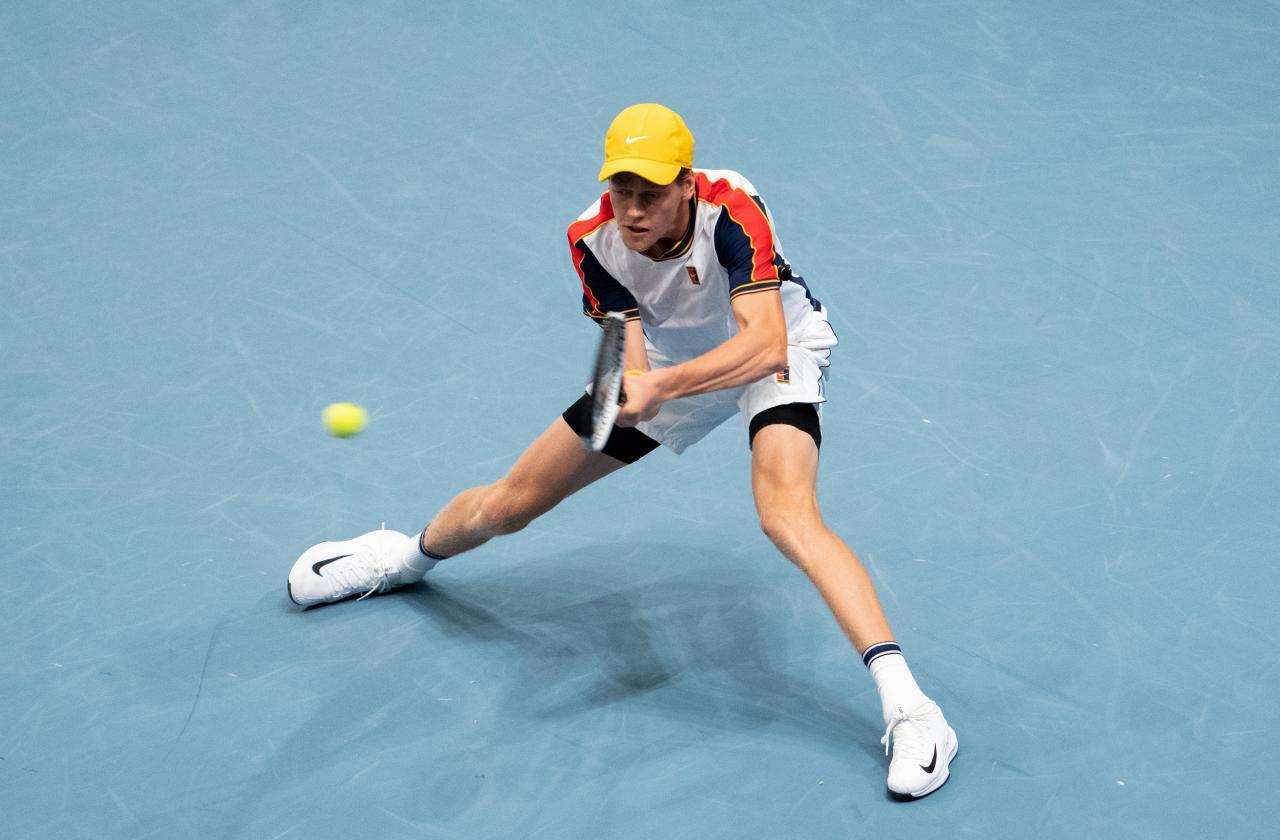 Jannik Sinner has collected important points for the world rankings. © APA / GEORG HOCHMUTH
After an hour and 17 minutes, Sinner transformed his first match ball under the eyes of Austria's tennis icon Thomas Muster and made it to the quarter-finals of the ATP 500 tournament in the Austrian capital. In addition, he has also taken a step towards the ATP Finals, which will take place in Turin in December. There are 45 points for defeating Novak. The South Tyrolean is only 30 points behind the Pole Hubert Hurkacz in the world rankings.
On Friday, Sinner will meet Casper Ruud, who beat the young Italian Lorenzo Sonego in three sets (7: 5, 4: 6, 6: 4).
recommendations