The Netherlands has fulfilled its favorite role in the final of the European Championship korfball. A lesser second quarter broke the Belgian Diamonds sour: 21-17. After the disappointment of 2018, second place is a boost for the Belgians.
Top favorite the Netherlands and challenger Belgium had completed a clear round towards the final in Antwerp. Supported by the home crowd, the Belgian Diamonds hoped for a stunt.
In a bit of a first half, Belgium was also able to keep up with the favorite, but in the second quarter, the Netherlands pushed the accelerator pedal. The Belgians suddenly looked at a gap of 6 points.
The Belgians didn't give up and gave everything they could, but they couldn't get closer than 4 points. The final score was 21-17, good for the 8th European title in a row for the Netherlands. Silver was already the part for Belgium for the sixth time, but after the disgrace in 2018, when Belgium did not finish on the podium, that is a boost.
Watch the final in full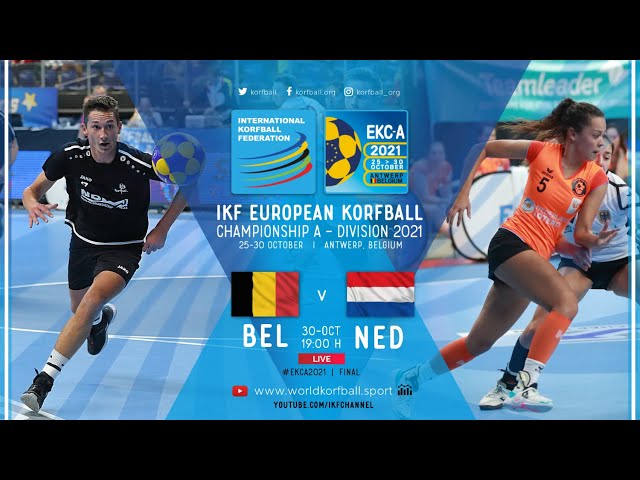 Julie Caluwé: "The Netherlands is the Netherlands and will always remain the Netherlands"

Jari Hardies: "Really sour, wow, really"

Detlef Elewaut: "We believed in victory for a really long time"

Esther Cordus: "We told you not to be surprised"

finale
The Netherlands
Belgium
21-17
for the bronze
Germany
England
13-11
halve finals
The Netherlands
Germany
38-8
Belgium
England
24-12
group matches Belgium
Belgium
Czech Republic
23-5
Belgium
Germany
23-7
Belgium
Catalonia
29-1
position in group B
M
W
G
V
+/-
points
1.
Belgium
3
3
0
0
75-13
9
2.
Germany
3
2
0
1
51-51
6
3.
Czech Republic
3
1
0
2
46-61
3
4.
Catalonia
2
0
0
2
23-70
0