FRIDAY OCTOBER 1
After all these years, we continue to love "kitsch"
We love kitch !!
After the enormous success of the last editions, KITCH returns on Friday October 1st in one of the most breathtaking nightclubs in Aix-en-Provence! Throughout the evening you will have the opportunity to tap your foot on 100% vintage with "hits" (yeah we stay in the theme) from the 80's, 90's, & 2000! And it's
Dj MANU EL CHINO resident of B'52 Bonifacio who will officially set the mood.
We love Kitch
The Mistral
6 rue Frédéric Mistral – Aix-en-Provence
Friday October 1
From 11 p.m. to 6 a.m.
Mandatory reservation
Bastien: 06 20 38 50 25
VIP – 06 64 80 24 79
L'event

Would you like a little treat?
For the start of the cool season and the reopening of the Marseille bar and concert hall Makeda, the establishment is offering you the first edition of the Candy South evening. At Makeda, not too much blah blah blah but that evening a lot of TRAP, R&B, HIP HOP and AFRO on the program with Kayla and a guest DJ on the decks.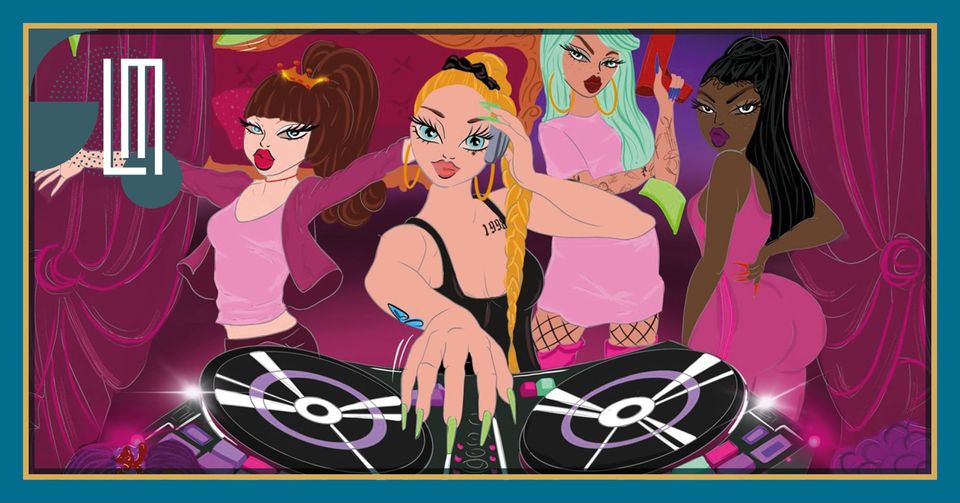 Candy South
Le Makeda (Live, Dance, Bar & food)
103 rue Ferrari – Marseille 5th
Friday October 1
From 11 p.m.
Admission: € 6 + € 1 membership
L'event

We prefer the standing life
Are you already missing summer?
The City Hall of the 4th & 5th arrondissement of Marseille have thought of you, to offer Marseillais a quality cultural event, free, associative and for all in one of the most emblematic places of Marseille.
On the program: 3 days of music, dance, sharing and happiness.
It is in a place steeped in history and in the heart of nature that Makoto San, Pumpkin & Vin's Da Cuero and Chinese man record meet you.
Refreshments and love cocktails by the Hanging Gardens, delicious little dishes by the mobile stall and
Revisited
.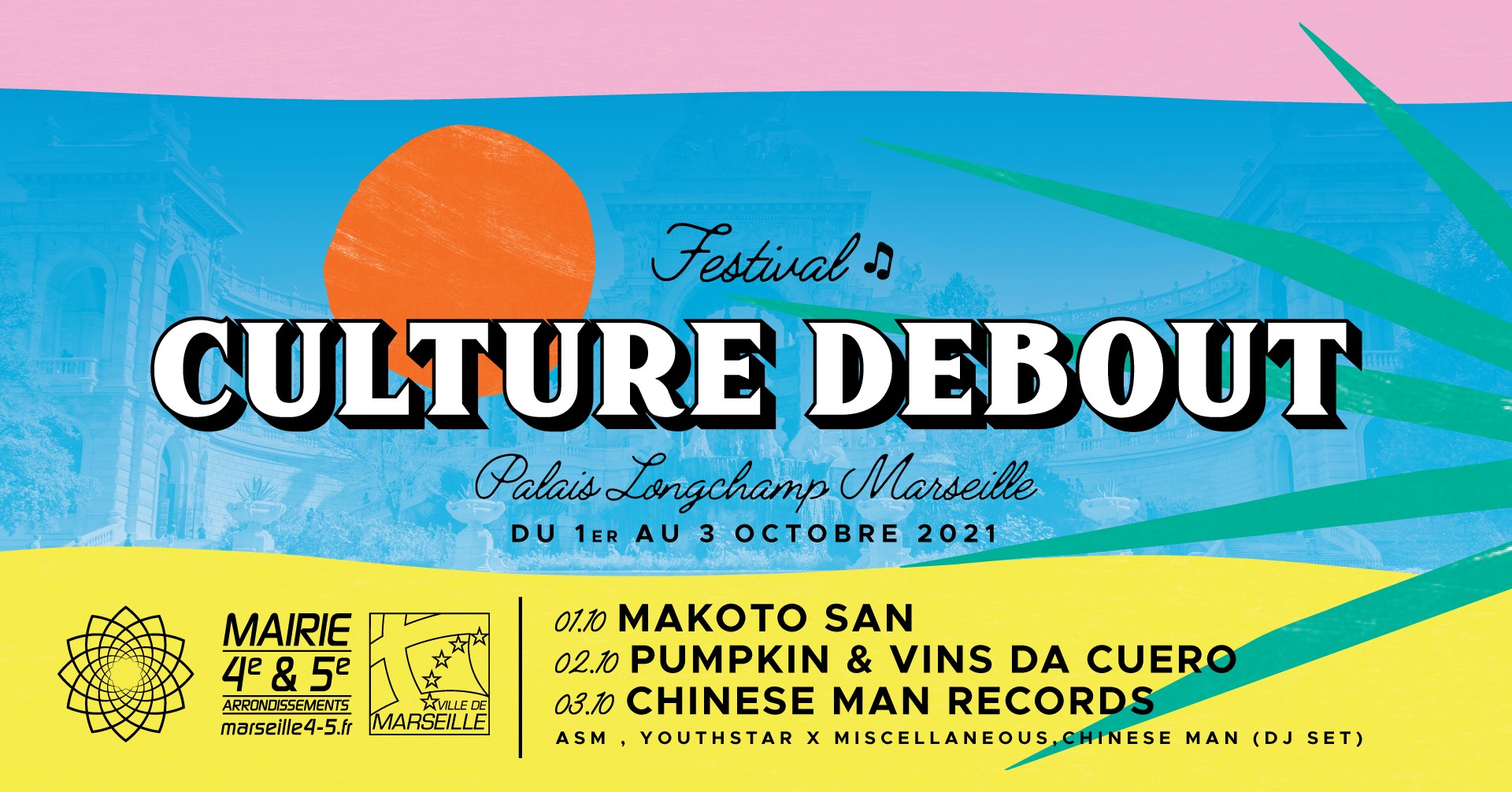 Standing Culture Festival
Palais Longchamp – Marseille 4th
Friday 1st, Saturday 2nd & Sunday 3rd October
From 7 p.m. to 11 p.m.
Free entry
L'event

SATURDAY 2 OCTOBER
We're closing a season of madness
After a successful post-covid comeback and a scorching summer, one of the busiest stages of the Marseille summer is drawing its reverence and closes the 2021 summer season in style. Le Baou offers a closing in 2 parts. For this first part, Fred de Sky arrives with his surprise guests to offer you the best of Rap and Hip-Hop music.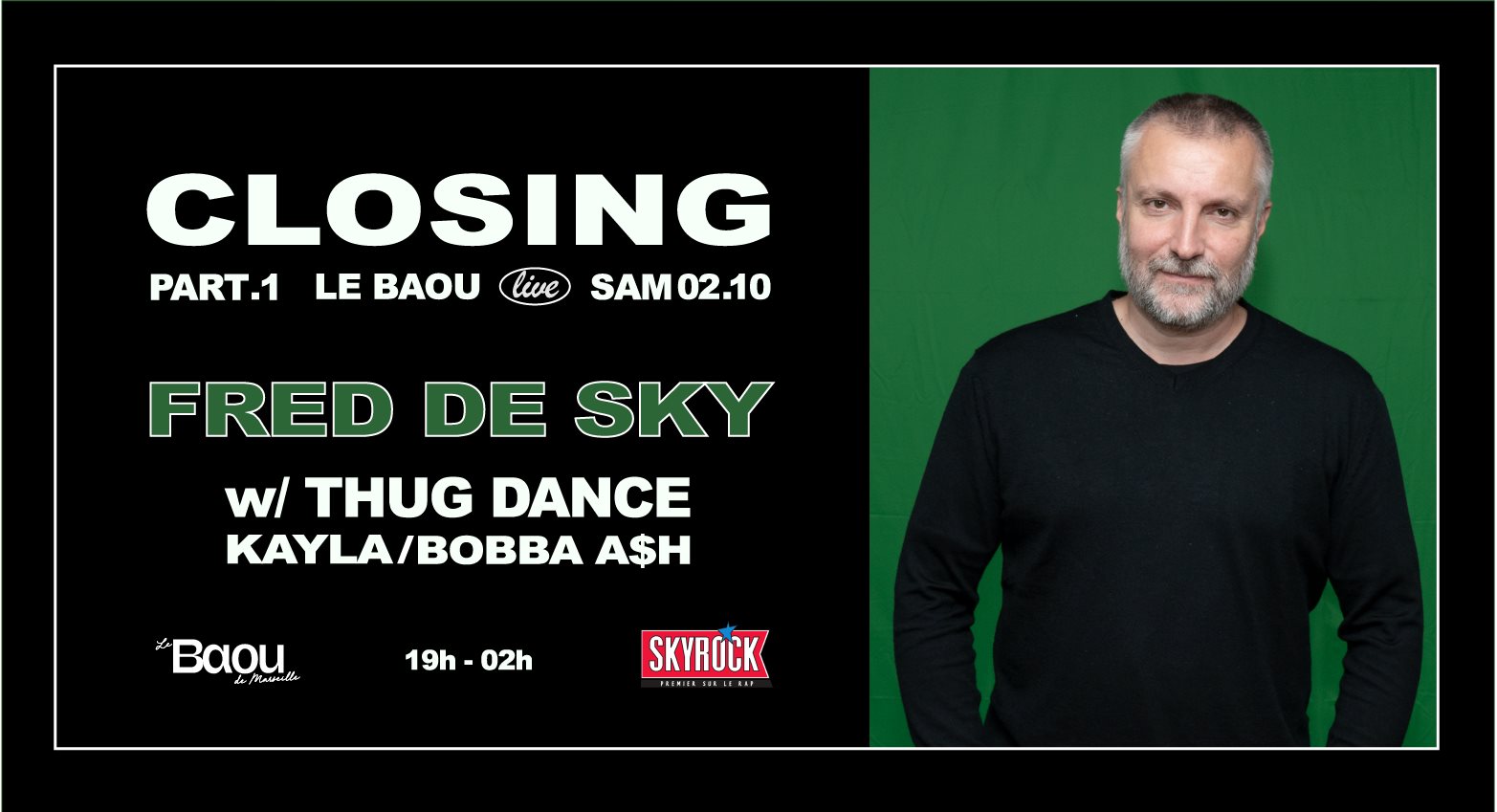 CLOSING BAOU PART.1 w/ Fred de Sky & Guests
The Baou
1 street of argility – Marseille 16th
Saturday October 2
From 7 p.m. to 2 a.m.
Entrance at 8 € (in line)

Free before 9 p.m.
L'event
We appropriate a hybrid vision of the world in music
If Paris is zinzin, Marseille is even more! Team Paradigm joins forces with Team P2Z (Parizinzins) for 2x more kiffff. The spirit of the festival intertwines with the imagination of the person who, through his or her sensitivity, will choose his or her own representation of the world; The time of an instant, of a moment of life giving way to the inaccessible, the inconceivable. Hybrid and industrial techno, Acid and electro intermingle all evening to make you discover a world that you yourself will have invented.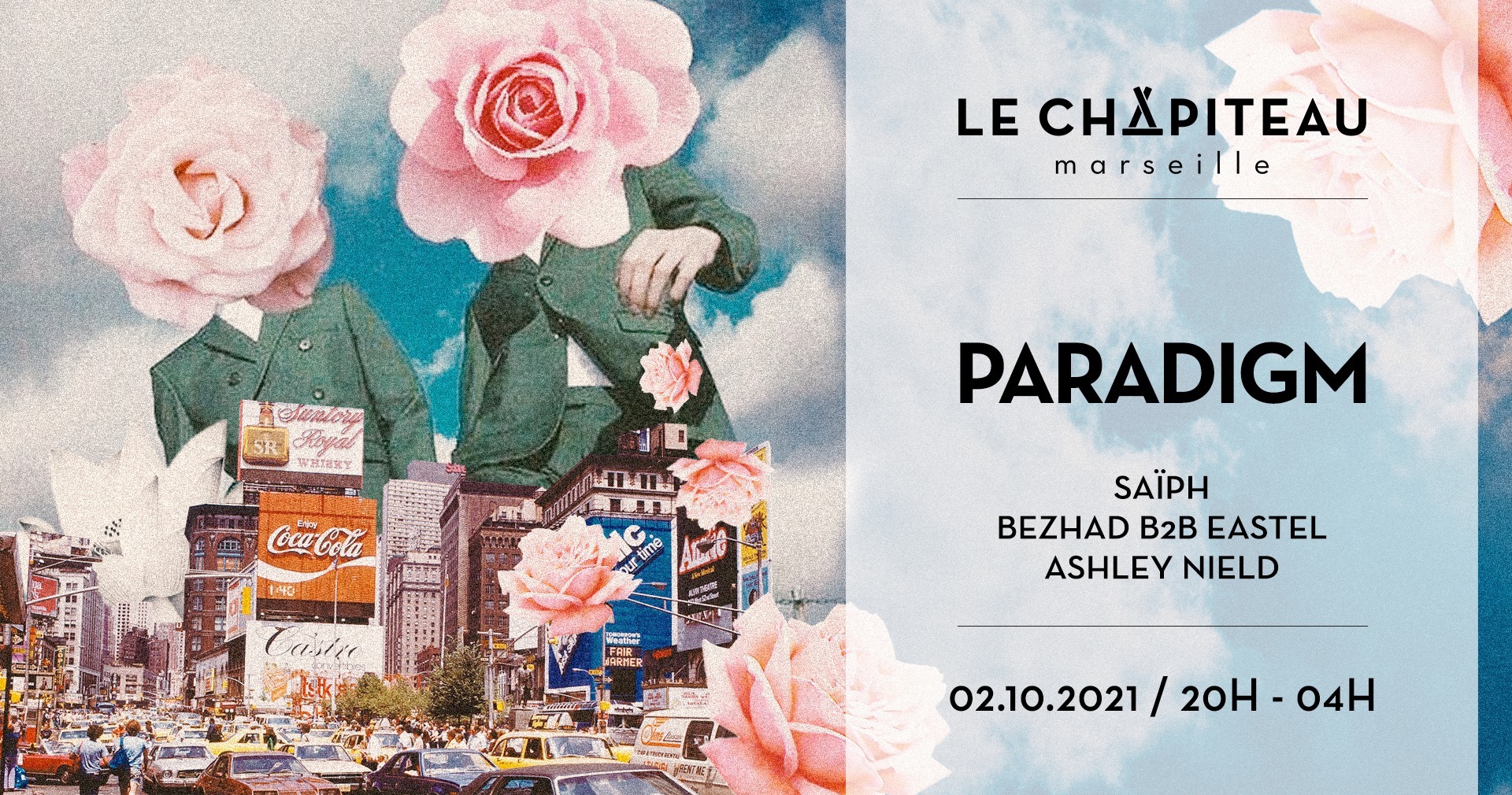 Paradigm Party #3 

Belle de Mai wasteland
41 rue Jobin – Marseille 3rd
Friday October 2 & Saturday October 3
From 8 p.m. to 4 a.m.
Entrance from 8.59 € (in line)
L'event

We work p

for gender equality in contemporary music professions
The objective of this project is to devise action plans in favor of the professional integration of women & gender minorities in the current music professions, in an approach to fight against sexist and sexual violence.
Discover a range of professions as diverse as they are complementary, meet entertainment professionals and learn to deconstruct gender stereotypes using tools from popular education,
collective and participatory workshops
and the drafting of a charter for gender equality in contemporary music professions. Saturday October 2 is
Nathalie Solia, director of the Fiesta des Suds, former technical director of the Dock des Suds who will speak on the

management & technical management.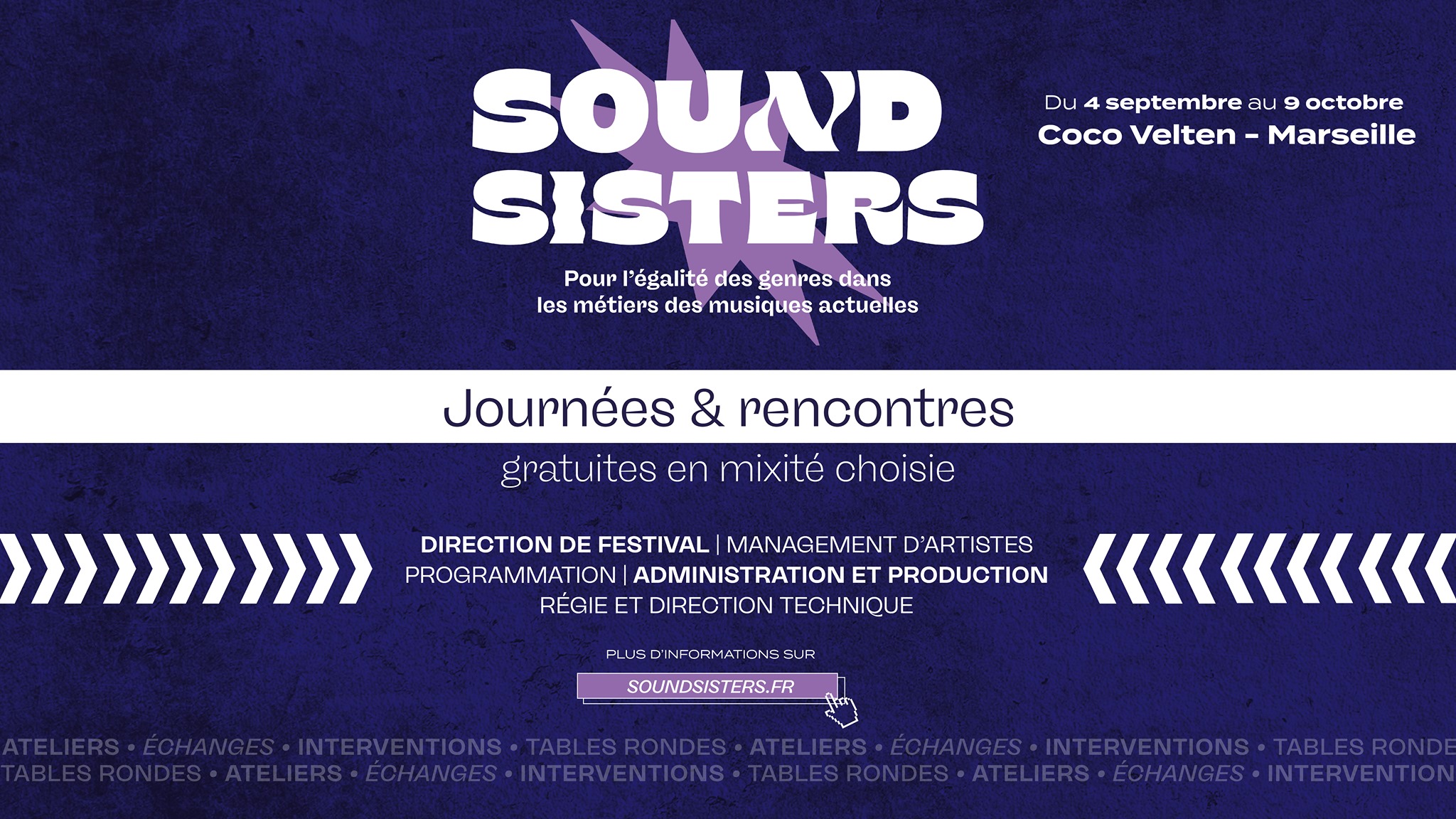 Sound Sisters 

Coco Velten
16 rue Bernard du Bois – Marseilland 1er
Saturday October 2
9:30 a.m. to 5:30 p.m.
Free entry
L'event


SUNDAY 3 OCTOBER
We devote ourselves to zero waste 100% local, friendly and family-friendly
Zero Waste Marseille wishes to bring together around a friendly and fun event the inhabitants, associations, entrepreneurs and communities, actors of the zero waste movement at the local level. Continuously from 12 p.m. to 7 p.m. over the 2 days: achildren's decorations, ateliers DIY, mzero waste creators ark, village of associations, pdocumentaries, conferences, concerts and DJ BOOM BOOM IN YOUR HEART from 7:30 p.m. to 9:30 p.m. on Sunday.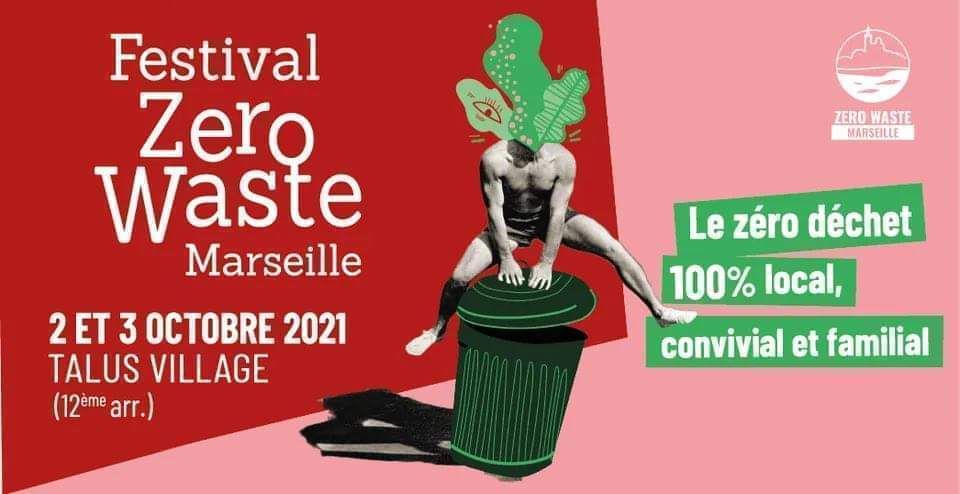 Festival Zéro Waste
The TALUS
603 rue Saint-Pierre – Marseille 12th
Saturday 2 & Sunday 3 October
From 12 p.m. to 10 p.m.
Free entry
L'event

We celebrate autumn the Japanese way
The Autumn Festival, or "Akimatsuri", will be celebrated in the Botanical Garden of Parc Borély on the first weekend of October. The 2021 edition is also the occasion to celebrate a double anniversary: ​​that of the 60 years of the twinning of Marseille with the city of Kobe and that of the 10 years of the Japanese garden.
The Japanese garden of Parc Borély will be animated by a dedicated program: A succession of workshops and essential demonstrations for amateurs and insiders: tea ceremony, Martial Arts, kyudo (archery), Iaïdo for sword lovers, cosplay parade or even singing … The Kamishibai (typically Japanese traveling theater where the artists display illustrations in front of the spectators) can be discovered at the tea pavilion.
Not to mention the restaurant area to discover ajito, mecha uma or other okaasan.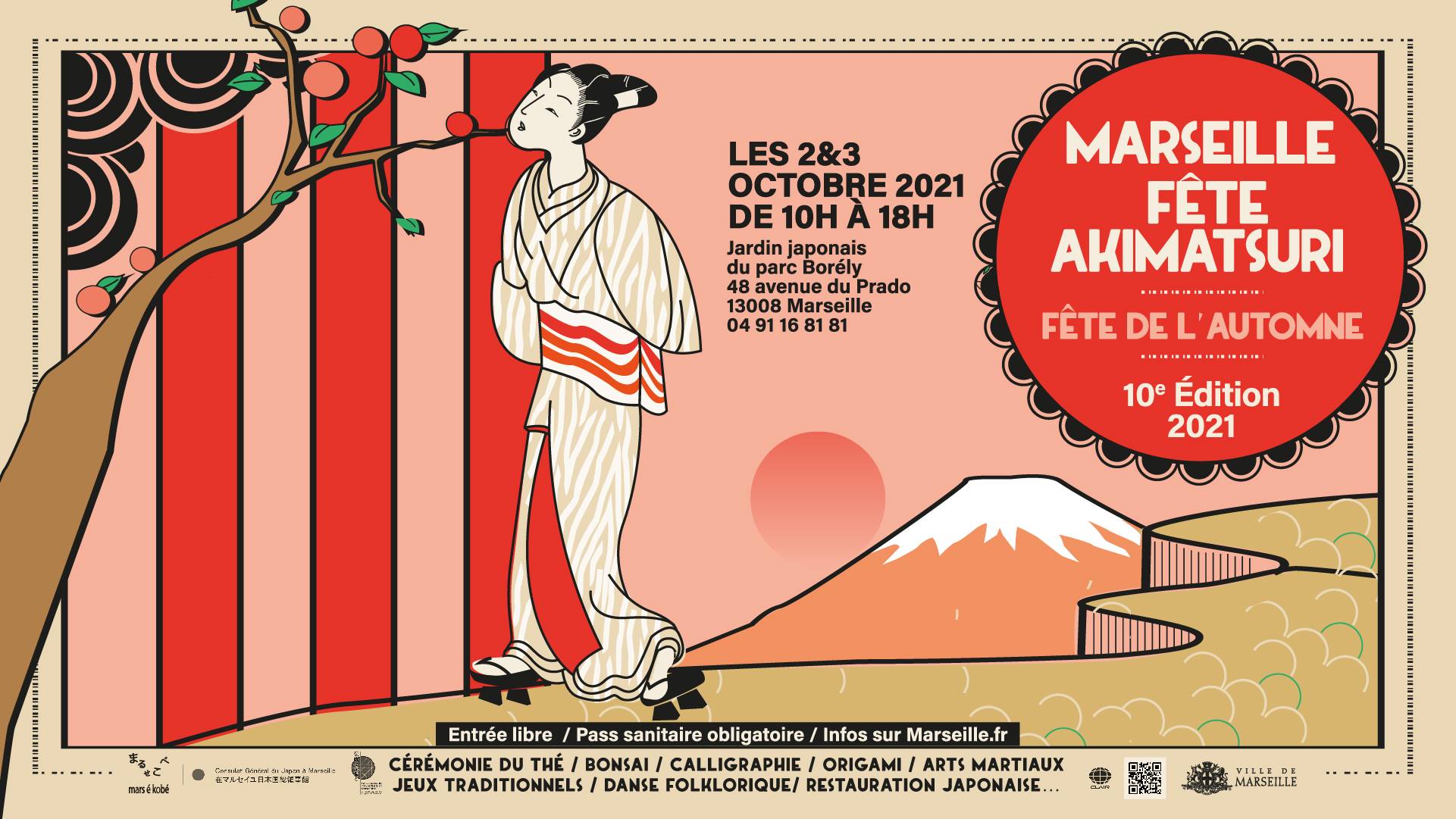 Fall festival

Borely Park
48 avenue du Prado – Marseille 8th
Saturday 2 & Sunday 3 October
10 a.m. to 6 p.m.
Free entry
L'event