After the victory with Mladá Boleslav, you said that you hope that every match will be better and better. So what was it like, from a team or personal point of view?
It was a little better. It's just step by step. It was clear that after four days it would not be great, but in the middle of the match we led 4: 0 and that helped us. In the same way, a shorter change went to the rainbow. Here the ice surface is bigger, more skates and I have to get used to that. A few times it happened to me that I stayed there longer than I wanted and it was obvious.
Last time you scored one goal, today two, so it will be a hat-trick in České Budějovice?
We'll see what happens. Now I hit, next time it could be someone else.
David Krejčí from Olomouc.
Ludek Perina, ČTK
You had a day off on Sunday. Did the rest benefit you?
Definitely to me. I'm so used to it. There are a lot of games played in the NHL, but there are also plenty of days off. They tend to train more here, which doesn't bother me, but that Sunday helped. I'm the type who doesn't like to train very much. I prefer when the matches go in quick succession. That suits me better.
While it was a fierce struggle with Mladá Boleslav, it was relatively calm with Pilsen, it seemed that it was easier for you. Did that surprise you?
I don't think it would be easy. However, we scored goals, and when there are three or four goals, it is always better to play. In the second period, we relaxed. We just have it in us, too. We are not robots. We have to admit plainly that this is the case. But from there, we're older players to calm it down when we see that's the case, and they said something about it in the cabin. This happened after the second third and the third was already of better quality on our part. We played more confidently and we didn't allow them much except for that one goal.
With 27 minutes played, the home side managed to get a 4 – 0 lead as Furcha flipped the ball in after a cross from the right. Did you mean that?
It was more of an improvisation. I saw that Knotek was standing well in front of the goalkeeper, he didn't see anything, so I just had to hit it. If he hadn't stood there, it wouldn't have fallen there. These are goals where he has nothing to do with it, but if he didn't stand there, the goal wouldn't fall.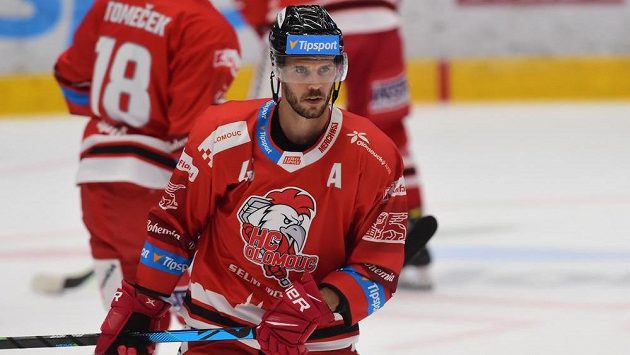 The Han team also won the second duel of the season
In the end, you again enjoyed the applause prepared for you by enthusiastic fans. Didn't your teammates tell you that you would have to prepare something for them next time? Maybe a little fish, a jump or something else …
I'm not used to that. Those people are really great here, it's unbelievable to play in front of such a backdrop. I really enjoy it after the matches, even though I'm just getting used to it. I hope they last us and I will ride in front of them often.
.