Actor Tang Jun-sang expressed his feelings about the end of SBS 'Racquet Boys'. He met through a video interview on the 3rd and was happy that he had a good 'acting friend' through fun filming with his peers.
'Racquet Boys' is the 'Racquet Boys' challenger for boys who dream of becoming badminton idols 'from a distance', and it is a real growth drama of 16 boys and girls that unfolds in a rural area at the end of the land. In the drama, Tang Jun-sang takes on the role of 'Yun Hae-gang', a baseball team city boy who started badminton in Gangchon.
Tang Jun-sang expressed his feelings after finishing the work. He said, "I think the biggest regret is that the drama in which I participated in the lead role ended after a long and long filming period. He added, "I am so sad and sorry that I can no longer see the faces of the members of the Racquet Boys.
'Racquet Boys' was canceled on the 2nd, ahead of its last episode due to the relay of the '2020 Tokyo Olympics'. Regarding this, Jun-sang Tang responded positively, "As long as it's actually like this, I can remember it for a longer time. I think it's better to think that I can see the racket with me while holding a longer breath and remembering one more week." seemed
He cited Junsang Tang as 'healing' as the greatest strength of 'Racquet Boys'. He introduced, "Recently, there are a lot of movies and dramas with very stimulating materials. However, 'Racquet Boys' is a drama that shows the pure image of middle school students, so it seems to be healing because it contains contents that can return to a child's heart."
He said, "It was nice to meet 'Racket Boys' as Haegang, and I was happy to meet pure peers, play together, and film." . It was good just to go there. I couldn't travel because of the corona virus, but I was healed by the feeling of going on a trip using the filming as an excuse," he recalled.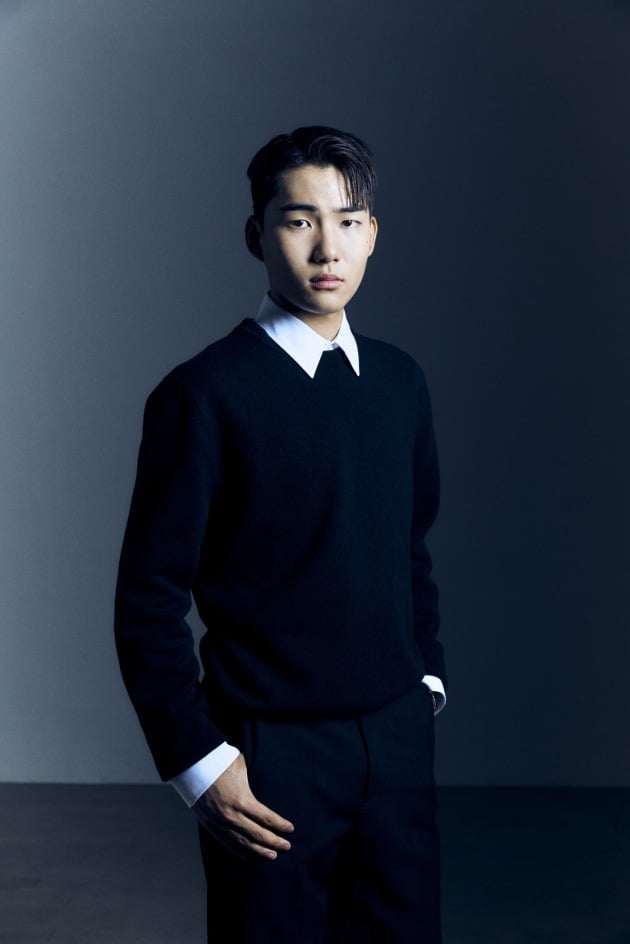 'Racquet Boys' is a topical work that has not missed the first place in viewership ratings since its first broadcast. Tang Jun-sang, the main character, said that although there was a burden on the box office, he did not expect to top the viewership ratings at all. Still, regarding the script, he said, "There was never a single thing that I regretted. I think the ending is very good."
"It was a burden just being the lead role. I think it was even more burdensome because there were more people who didn't know me yet. Reading the script was so much fun that I had no choice but to expect a box office success, but I was worried and burdened with taking the lead role. It was great. It was even more so because it was a drama dealing with rare badminton sports. I didn't expect it to reach No. 1 in the viewership ratings, but thankfully, the work was well drawn. I am happy and honored to be able to win No.
The role of 'Yun Hae-gang', played by Tang Jun-sang, is a badminton genius. It is important to show good form like a player. He said, "I've been practicing for a few months before dying," he said.
"I didn't just learn badminton, but I had to show that I was good like a player, so I received high-intensity training 1:1 or 2:1 with the coach like a real player. I think I practiced 3-4 times a week for 2-3 hours. I did it steadily for several months. I learned it step by step, and on the days I didn't go out and learn, I practiced while reviewing separately in the vacant lot in front of the house. I felt the greatest sense of accomplishment when it was put in the cool form I wanted on the air."
While learning badminton, a 'badminton ranking arrangement' was unfolded among the 'Racquet Boys' members. Yoon Hae-kang, Sang-yeon Sang, Choi Hyun-wook, Kim Kang-hoon, and Kim Min-ki, among others, were so close that they smiled just looking at each other's faces, but at the same time, they were badminton competitors.
"The members have a strong desire to win. We compete with each other. To organize badminton rankings, we match 1:1. Rankings always come and go. It's fun to create our own league and play badminton and tease each other. Whenever I had a break, I always grabbed a racquet and hit the ball. It was fun and memorable to exercise and play together."
Jun-sang Tang said, "Sequencing is not finished yet," and said that he hopes to create content that can organize the sequence. Filming with my peers made me feel more comfortable like a friend, and seeing each other gives me a sense of stimulation in acting.
"Everyone is so good at acting. In the same case as Kang Hoon, when the cue sign goes down, he acts like he's going to cry. Seeing that, the hyungs and hyungs admired it. Seeing each other like that, we get to do better, and I think that I should work harder too. There is no competition just because they are of similar age, there is a warm atmosphere that supports each other. Also, we talked a lot about acting. It was nice to be able to talk about the character and the work comfortably. Through this work, I got a good acting friend. ."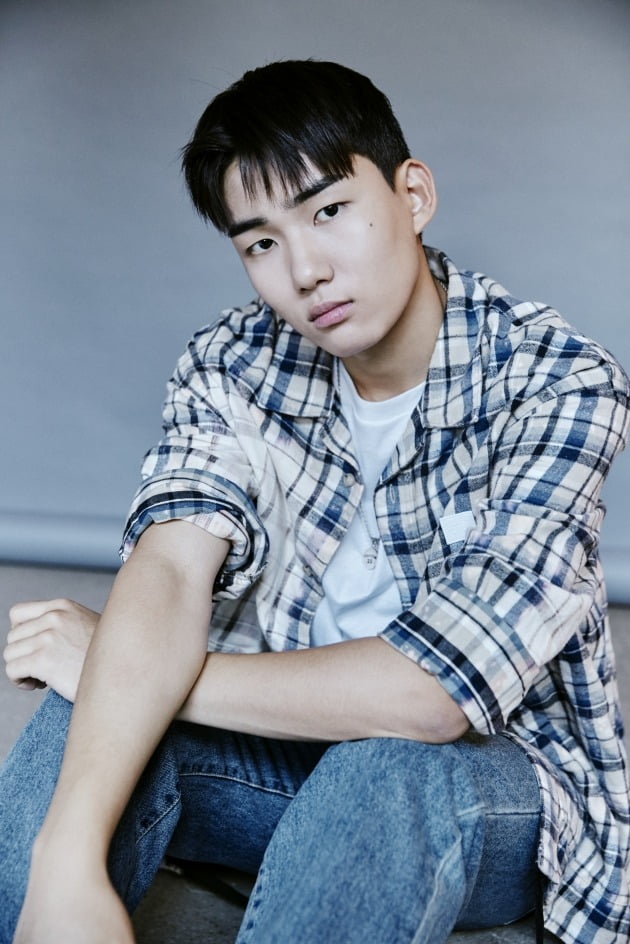 What was the romance of a middle school student 'out of the box' boy? Tang Jun-sang also expressed his feelings about acting with Lee Jae-in in a fresh romance. At the same time, he also expressed his gratitude and respect for Kim Sang-kyung, who appeared as the father in the play.
"Senior Kim Sang-kyung gave me a lot of advice. Since it's a fresh feeling for middle school students, he explained and taught me a lot so that it wasn't too simplistic, but I acted while always thinking about what my seniors said. I think I was able to live the scene prettier because I gave and acted so well. But until I reach my 20s, I am still more greedy for action, science fiction, and fantasy than romance. My only thought is that romance doesn't suit me."
Seo Dong-won, Lee Kyu-hyung, Kim Seul-gi, and many others made special appearances in 'Racket Boys'. In particular, Lee Yong-dae, who was a real badminton player in a drama dealing with badminton sports, drew a lot of attention. Among the 'Racquet Boys' members, Lee Yong-dae has been waiting for a special appearance for a long time.
"The members expected Lee Yong-dae's special appearance. But, he appeared in the script for the 15th episode. We had a celebration party amongst ourselves. Fortunately, we also had a photo shoot for Lee Young-dae. I took pictures and got autographs. Yong-dae Lee played a game of badminton as a special that day. It was such an honor."
Jun-sang Tang passed the GED while homeschooling this year. He is preparing for a career in theater and film. In the meantime, he successfully took on various characters, such as tvN's 'Crash Landing on You', Netflix's 'Move to Heaven', and 'Racket Boys'. He said, "It is my wish to be able to continuously do more diverse works.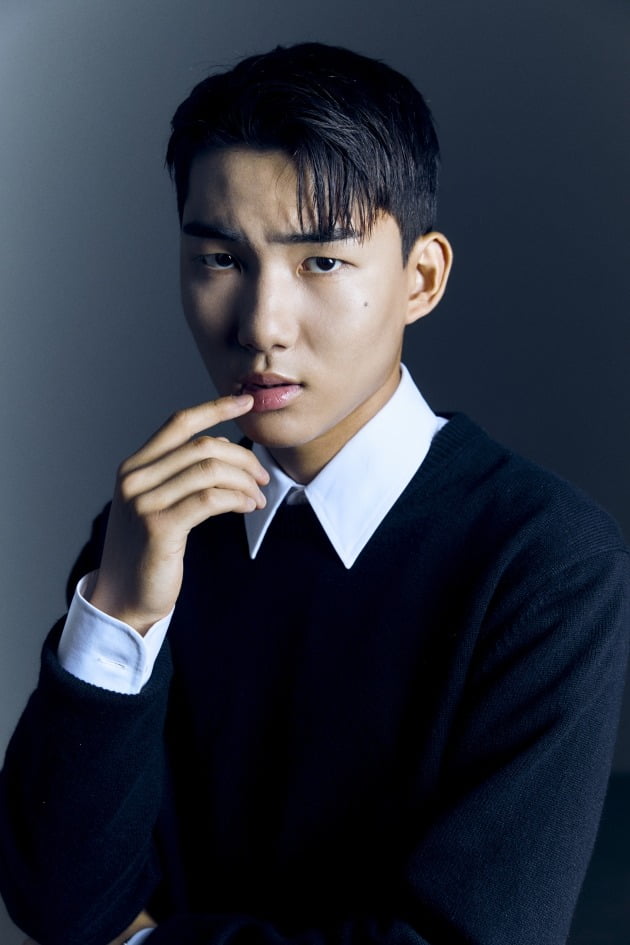 "I still can't believe that two works were able to come out this year alone as a lead role. I am amazed, honored, and grateful. Through these two works, 'Move to Heaven' and 'Racquet Boys' were the first to receive praise for acting well. Because it makes me dance. It makes me want to do better, and I want to keep running in the future."
"I think I received undeserved love through the work 'Racquet Boys'. Thank you for your love and interest, and I hope you look forward to other works to come in the future and always look forward to it."
Seo Ye-jin, staff reporter for Ten Asia [email protected]
© TenAsia, unauthorized reproduction and redistribution prohibited
.