For Fernando Rodriguez
Twitter: @rodriguezefe
Instagram: ferodriguez_
The skinny man who on April 10, 2017 played his first game with Bahía Basket in the National League, at the age of 21, became one of the most desirable chips on the market, after the relegation of the Bahian team. And it was the Institute that won the arm wrestling to take the shooter, who has shown a lot of personality and ability to win the points.
In the last season he averaged 16.5 points, with 2.6-7.7 / 33.2% in triples, 2.9-6.1 / 48% in doubles and 2.9-4 / 73.5% in free, in 29m32 per game, during 37 games.
"You had several possibilities." Was the decision difficult?
—Various teams came forward and bid. I analyzed it during all this time with my father (Gastón), who was a key piece and helped me think, just like Pepe (Sánchez). Instituto is a big club, with a great coach (Lucas Victoriano) and a team with which we can fight for great things.
"I mean, you prioritized competitiveness."
-No way. I wanted to be in a leading team, show myself that I can be a protagonist and fight for important things.
—In Bahía Basket you won the leading role, in a squad full of youth. Do you need to show yourself that you are to respond in a team with real prominence, in which you will have more minutes?
—In Bahia it happened naturally and I earned it. Now, I don't know if I need to prove myself, but rather to consolidate it into a team that can fight at the top, in which there is internal competition and that if one day when you relax, the bottom eats you. That is, to feel that internal and external pressure that I like.
—At some point it seemed that with Bahia they had gotten used to losing. Do you have to regain hunger?
-No not at all. We never get used to losing. We did have to learn to strengthen our heads to know that we were starting the games at a disadvantage and that we were going to have to leave 150% to reach the end even. It was a year in which I strengthened my head like never before, I knew that I had to lead the team forward from the points, from confidence and always keep my head up.
—Bahia's objective was always to develop the player. You, as the season went by, did you understand that this, more than ever, was above the result?
-No way. First, because of the average age and the roster we had and, second, as time went by, each one of us took on the role that the game itself gave them. He gave me the role of leader, scorer, of taking the team forward, I knew it from the beginning and I assumed it with great desire and hunger.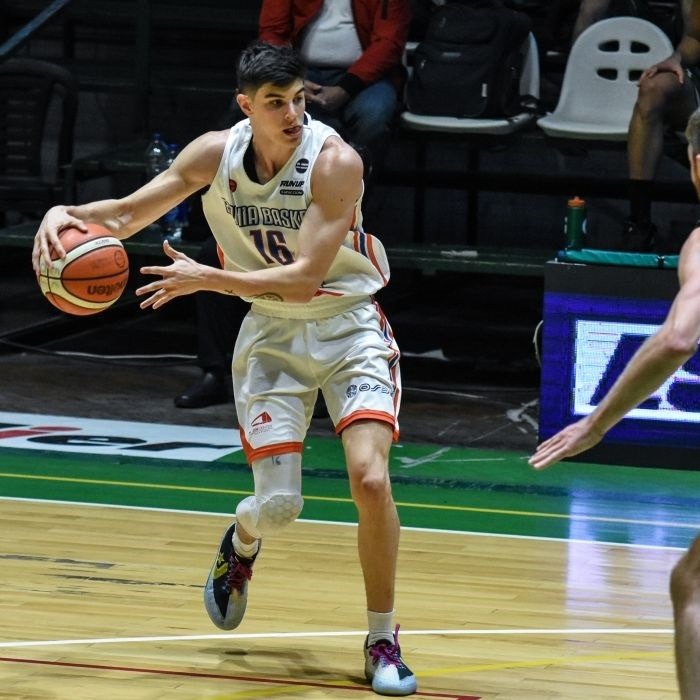 "Surely having to select more pitches, can it condition you in your game?"
—No, it will be part of the adaptation and challenge that I take on in a team that plays differently from Bahia. Shooting selection will be one of the important things that will help me adapt to the team.
—How much did your head strengthen as the competition went by and they demanded more and more of you?
-Very much. After half the competition, scouting levels go up; They knew that with Caio we carried the weight of the points, the defenses doubled, changed, caught and there were even some stronger physical contacts. All this forced me to draw more and more resources, to attend and generate games, otherwise I was going to run out of points.
—You were the sixth scorer in the League, with an average of 16.5. This jump, a priori, will probably mean giving up minutes and prominence immediately. Anyway, do you consider that it can be a very long step thinking ahead?
—I'm willing to show during the first training sessions until the league starts that I can be there and have important minutes for them to join the team. I take it as a very step forward in both senses, because I change number of minutes for quality and that will be part of continuing to adapt to another team, so I will have to demonstrate quality and effectiveness.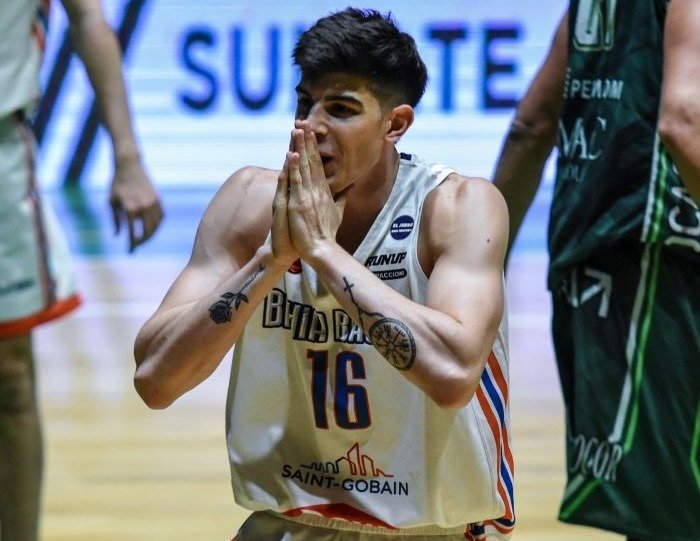 "Although it is premature, are you going to take this possibility as a springboard thinking of taking a leap to Europe?"
-No way. I take it as a springboard to keep giving my head against the ceiling and looking for it as high as possible, when I find it I'll see what I'm for. And if I get to have good years, the idea is to be able to continue abroad.
—The end of the film shows Bahia descending. Anyway, after your experience, can you confirm that it was the best option to develop here?
-Lifetime. I think all the boys who pass through Bahia will be more than grateful to the institution, to Pepe, for how they treat you, for the opportunities … Bahia opens the doors to basketball for you and to know where you can go. Bahía Basket makes you believe that you can play serious basketball. I am super grateful.
.