[Epoch Times June 30, 2021](The Epoch Times reporter Zhang Yufei compiled a report) A grandfather who was over 70 years old in Alabama accidentally found a bucket of old baseballs while cleaning the garage. He couldn't help but recall the past. Great time playing baseball with children and grandchildren. So he put the long idle baseball on a nearby baseball stadium for free use, and left a message to remind people to cherish the precious moments of family reunion.
Many family members have common sports and preferences. For Randy Long, 72, of Montgomery, his common hobby with his son and grandson is playing baseball.
"We often go out to play baseball together. Their father and son throw baseball in a baseball batting practice net. I tend to hide behind the net and watch them. Every time I play for a long time." Randy told the local WSFA TV station. .
When Randy was cleaning the garage at home not long ago, he found a bucket full of old baseballs, but his son and grandson had grown up and moved out of the house, and he was too old to use it, so he They decided to take these idle baseballs to the baseball stadium they used to visit for free.
He also posted a heart-warming note on the plastic bucket and wrote: "I hope people in need in the baseball field can use these baseballs. I have thrown them to my son and grandson countless times, but my son has already 46 years old, grandson 23 years old, and I'm 72 years old, and I can't play baseball with them anymore. They all moved away. If you are also a father, please cherish your time with your family, because time goes by so fast It is beyond your imagination."
He also noted: "Whenever you have a chance, remember to give your loved ones a hug and say'I love you' to them!"
Randy's grandson, Ethan Anderson, decided to share his grandfather's story with the world. Unexpectedly, hisTwitterThe accident was widely spread by netizens, and it received more than 200,000 likes in just a few days.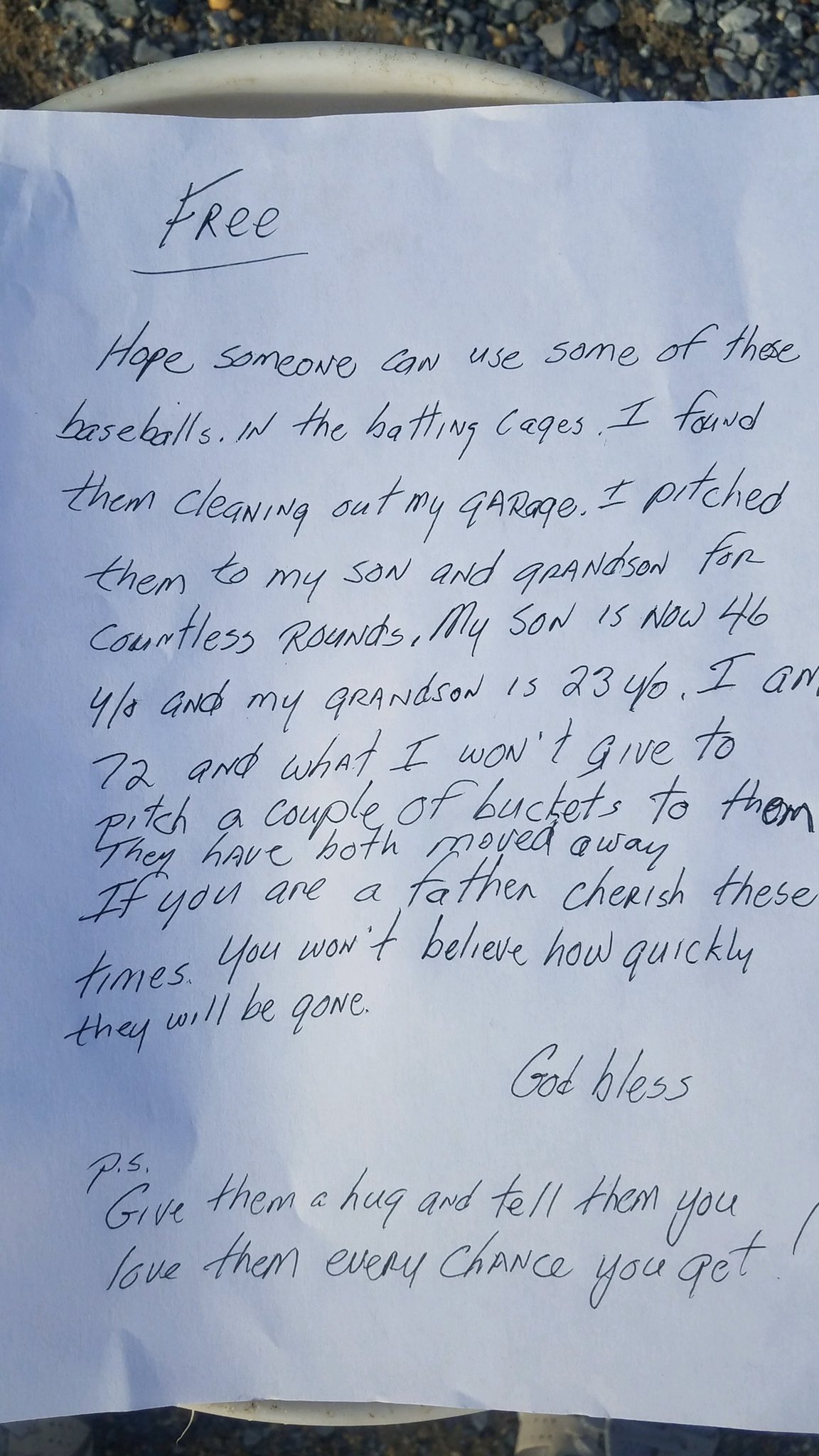 There are also many netizens who took the initiative to share with him funny stories about playing baseball with his family, which made him very touched. "Many children younger than me told me that they would cherish the time they played baseball with their father and grandfather and no longer regard it. It's a matter of course."
Anderson's residence is only two hours away from his grandfather. He said: "I also go home to visit my grandfather from time to time, but I don't know that he missed the time we played baseball together so much."
Anderson told the American Broadcasting Corporation (ABC) that he was very moved by his grandpa's message, because his grandpa is usually not a very emotional person, this time it is really emotional. "So this is very special to me, and this is the real reason I decided to share it."
Ten days after this tweet was circulated on the Internet, Anderson, his father and grandfather grandparents also realized a long-standing wish. They returned to the baseball stadium they used to take a group photo together to record the preciousness of the three generations. Memories.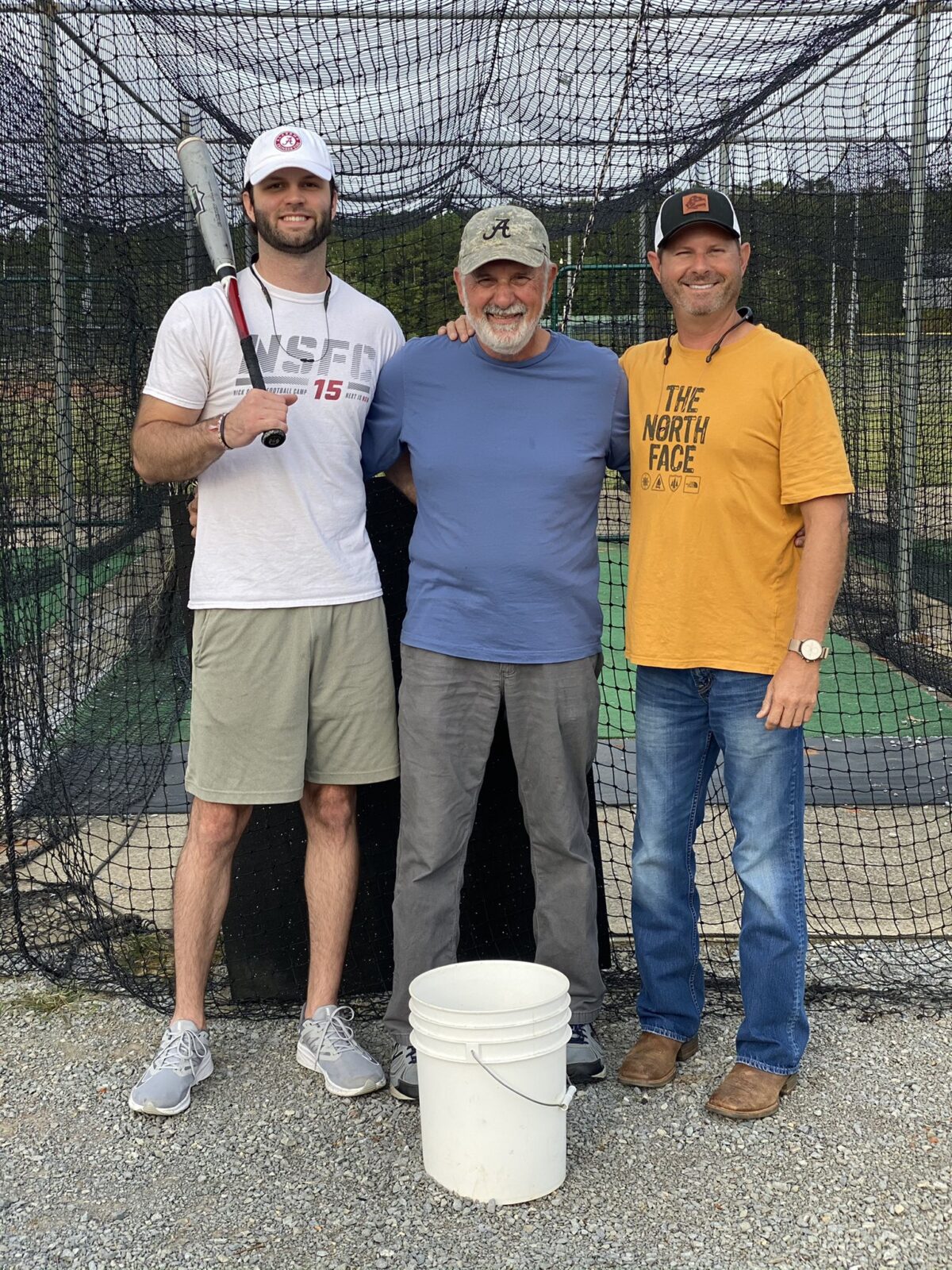 (English Epoch Times reporterLouise BevanContribute to this article.)
Editor in charge: Han Yu #
.