Pınar Karşıyaka, who became the champion in the ING Basketball Super League under the management of head coach Ufuk Sarıca, 6 years after the 2014-2015 season, again with Sarıca in the play-off semi-finals, shook his strong rival Fenerbahçe Beko but did not wash it. Kaf-Kaf lost the first game of the series in Istanbul 83-79 after passing Türk Telekom 2-1 in the quarter-finals, taking the rematch 80-71 and coming to İzmir by taking the field advantage, but surrendered with a close share in 2 matches at home.
DEMOLISHED TWICE IN THE HOUSE
Pınar Karşıyaka, who fell behind 2-1 after defeating his opponent by 67-62 on Monday in the games he owned by EV, defeated 78-76 from the hall yesterday despite his efforts in the last period and threw the towel. The green-red team, which took the league in second place ahead of Fenerbahçe for a long time this season, and then entered the Play-Off in the third step behind its opponent, missed the goal of making it to the final again 6 years later. Kaf-Kaf season ended with second place in FIBA ​​Champions League and semi-final in Super League.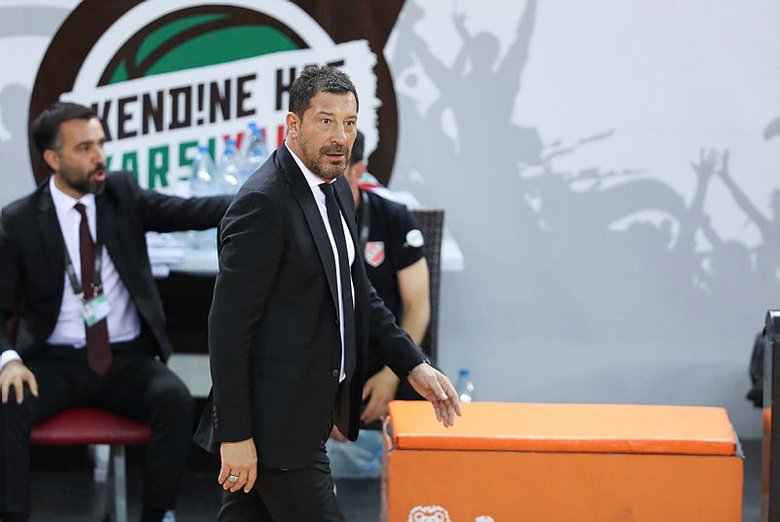 RECEPTION FROM BÜYÜKKARCI
President Turgay Büyükkarcı congratulated the team at PINAR Karşıyaka. Stating that they had an important performance both in Europe and in the league this season, Büyükkarcı said, "We made an incredible series by making 11 matches in 22 days. Even though injuries, shortcomings and travels have forced us, we continued our struggle until the last ball. We played in the final in the FIBA ​​Champions League. We reached the Play-Off semi-final in the ING Basketball Super League and finished the season in 3rd place. "We would like to thank our basketball players, all of our club staff and our fans, who we know are always beating with us.