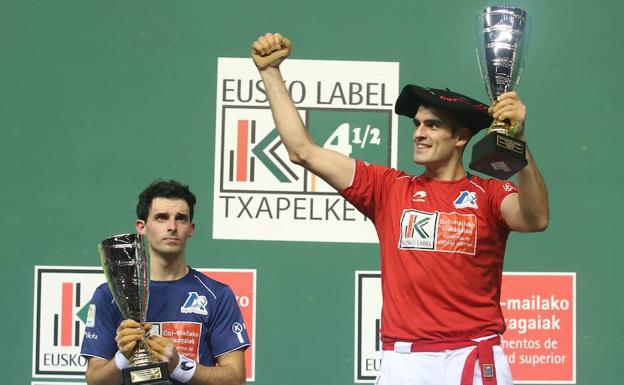 Joseba Ezkurdia, champion of the Cuatro y Medio in the last two editions, will begin the defense of the title on Sunday at the Astelena fronton in Eibar against Artola "almost without training". The one from Arbizu won the txapela of the Couples on Tuesday in a very hard duel, so you have the 'uncertainty to see how I will respond. We knew that the end of this strange year was going to be like this, "he said.
An opponent who has performed well in pairs is measured, but who still has to take a step forward in individual matches. «Physically he is strong and has a powerful blow, so it will be complicated, "he admitted.
The Arama striker arrives eager after his feelings in recent training sessions have been "much better". "It is a very important game because there are a semi-finals at stake. It's a nice opportunity that motivates me", he pointed. Both pelotaris opted for demanding balls.
.