F. C. Barcelona
This is a cut of 122 million euros in fixed remuneration this season, to which must be added "the postponement", for three years, of variable remuneration, which amounts to about 50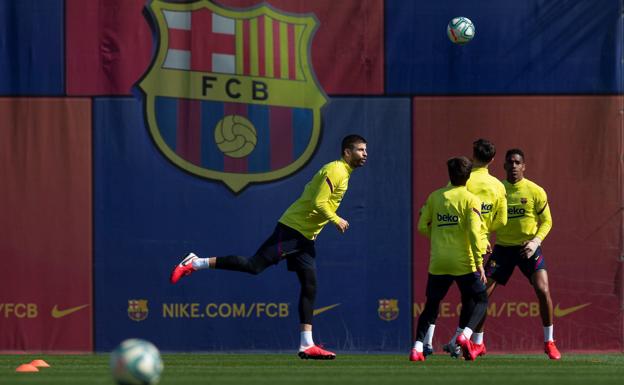 Barcelona announced this Friday a "principle of agreement" with the lawyers of its players to reduce fixed remuneration by 122 million euros of this season, to which must be added "the postponement", for three years, of the variable remunerations of this campaign, which amount to about 50 million euros.
This principle of agreement, to which the representatives of the club and the players who make up the negotiating table reached this Friday, "is pending ratification in the coming days by the group of players and technicians affected," says Barça in a release.
The management committee that directs the entity since the resignation of Josep Maria Bertomeu and its board of directors estimated at 191 million euros the necessary salary adjustment to solve the serious financial problem that the club has and that has been aggravated by the covid-19 pandemic.
Barça has calculated that it will have a revenue reduction of more than 300 million euros during the 2020-21 season.
.