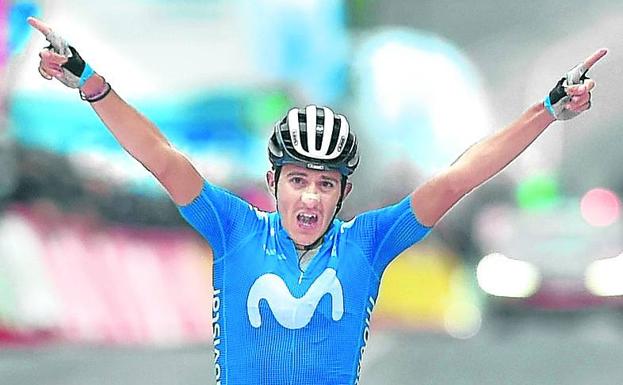 Marc Soler waited for Enric Mas and Alejandro Valverde at the finish line. They embraced. "We raced at home and we were very motivated to compete here in Navarra. Together with the directors we had already planned before the start that we wanted to play our tricks from the top of Urbasa. We started shooting there and the truth is that from then until the finish line everything has gone well ».
His triumph crowned Movistar's ambitious tactic. «In the last meters of the climb it was difficult for me because I had worked a lot, but with a break in the group on the descent and coming off the hook I have taken advantage of hunting them to leave without them being able to catch me, "he said
They savored the triumph as a group. «We really wanted to do well here. We recognized the stage at the weekend, just before traveling to Irún. It was up to the whole team to receive a reward after so many efforts and such a difficult year and so much suffering. I can only thank the team for their support and the people who have been with me all this time, "he thanked.
.